PUBLISHER'S LETTER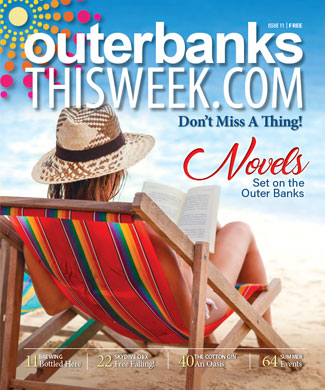 Take a moment to see how many songs you can think of about summer. (Wait, don't read my list here until you've done your own mental inventory.) Hot Fun in the Summertime, Summer Breeze, School's Out, All Summer Long, Summer Nights, Summertime, Summer in the City, Summertime Blues, In the Summertime, Summer of '42 … ok, that's all I can come up with off the top of my head. How'd you do? I find it interesting that there are so many songs about this time of year. If we were to attempt the same exercise about any other season, I don't think we'd come up with as many. 

Summer is our season in a way that gets into our skin, and I don't mean only sun-kissed bodies. We wear summer with many fewer barriers than winter. We open ourselves up to the warmth, the sand, to Mother Ocean without the arm's length that often comes with cold. We dive in and let summer surround us. Perhaps that's why we celebrate it so in song (and in poem too, btw). It's a primal season, and we get back to our roots under the summer sun.
Those of us who live here deeply understand this pull, and it makes sense to us that the thousands of visitors who come to swim in the ocean and merge with nature are looking for what we locals chose to live around. We make room for them and know that the same filling up the soul process we experience every day of summer is theirs for the week or two they're here. There's more than enough to go around.

We're so excited to bring you this Summer Issue of OuterBanksThisWeek.com magazine. It's filled with stories about local businesses that give you a better insight into who they are vs. only what they do. You learn about the people behind the business and their motivations. As always, we hugely enjoy co-creating with these business owners and appreciate their enthusiasm and their trust in letting us help to get their word out to locals and visitors. 

Since our feature story is about novels set on the Outer Banks — and there are so many you need to read! — we encourage you to grab a chair, umbrella, some cold drinks and your favorite local book and head to that warm sandy beach to read away a summer day. You'll feel renewed!

Happy summer, everyone!