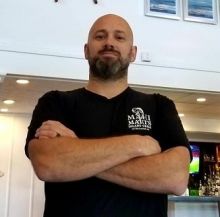 Behind every Outer Banks business are people doing their best to make a living and still have the time to enjoy this beautiful place they call home. In this edition of Get to Know a Local, you'll meet one of them: Alfredo Landazuri, general manager at Mahi Mahi's Island Grill in Nags Head.
Opened in 2021, Mahi Mahi's is a new business, but Alfredo has been a chef on the Outer Banks for more than two decades, working in and opening many different restaurants along the way. He is a nine-time, first place award-winner in local cooking competitions and is a highly regarded Outer Banks chef.
Alfredo worked alongside owners Andrew and Leslie Mikhail doing some consulting work at the old New York Pizza Pub for over a year. In 2021 the Mikhails closed New York Pizza Pub and joined forces with Alfredo to open Mahi Mahi's Island Grill, the perfect place to showcase Alfredo's hallmark cooking style – seafood and American cuisine with a dash of Latin flavor. Mahi Mahi's serves seafood, of course, and Chef Alfredo's award-winning Mahi Mahi Chowder and Shrimp & Grits are on the menu. The restaurant also serves burgers, sandwiches, steaks and much more.
Q&A with Alfredo Landazuri
How long have you lived on the Outer Banks?
I have lived on the Outer Banks for 21 years. 
Where did you grow up and live before you came here?
I grew up in Lima, Peru, South America.
Tell us about your family.
My family is a blended family. With my first wife I have three kids aged 19, 15 and 12. With my now wife I got to help raise my oldest daughter, who is now 23, married and who blessed me with my first beautiful granddaughter. My family is very close, and I am very proud of all my children's accomplishments.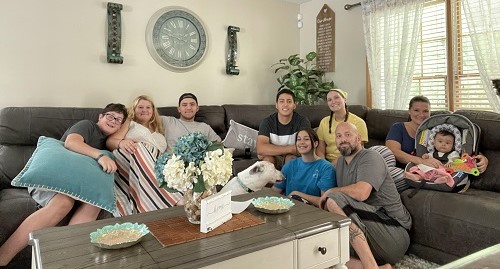 How long have you been a chef?
I started cooking at age 12, just at home and with my family. I began cooking in a restaurant at age 16 and got my first restaurant job at age 18 when I first came to America. That makes about 22 years behind the line.
Why did you and the Mikhails open Mahi Mahi's?
The Mikhails bought New York Pizza Pub in 2018, and in late 2020 they approached me with the opportunity to join them in a partnership in order to welcome something new and fresh to the Outer Banks. We wanted something that focused on fresh local seafood and homemade products. In early 2021 we welcomed Mahi Mahi's to the community.
What is your favorite thing about your job?
My family and the staff – they really keep me going. Through the good and the bad, we still find ways to laugh and learn from each other. 
What's the most challenging thing about your job?
Staffing! After COVID-19 it became difficult to staff and encourage people to want to work.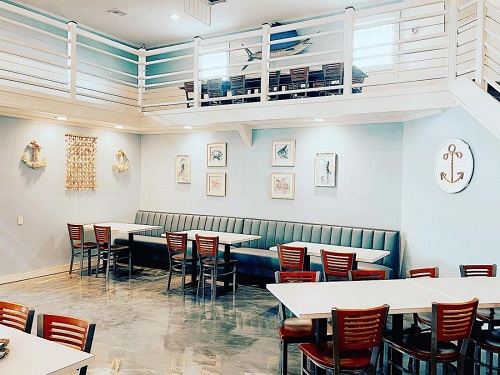 What's your favorite Outer Banks town or village?
Manteo. It is such a small and safe community. Everyone knows each other and treats each other like family. It is a sweet, small area you can retire and enjoy life in.
What is your favorite thing about living on the Outer Banks?
The people throughout the entire community and island. I also love the size of our small island. It may be more difficult to acquire items like you could in larger cities, but our island is a secluded, safe place.
What is your favorite season on the Outer Banks?
Fall. Perfect weather. The spring is when allergies kick in. The winter is way too cold to enjoy outside. The summer, unfortunately, we can not enjoy the many things our island has to offer due to being in the restaurant business. 
What is your favorite beach access?
Epstein beach access. My wife and I have been going there since we first started dating, and the showers are convenient.
What do you do for fun?
Play sports with my family and staff and watch movies with ice cream.
Describe your perfect day off.
Wake up and drink coffee on the porch while the dogs play in the yard. Eat a homemade breakfast made by my wife. Go to the beach or pool then go out to eat sushi for lunch. Then go home to play board games with my family and watch either a good action or horror movie. For dinner a homemade Peruvian meal. 
Do you see more sunrises or sunsets?
Neither – I'm way too busy or sleepy.
What's one thing you wish more Outer Banks visitors knew?
I wish they knew how hard this community works to keep our towns safe and make their experience here unforgettable.
Where do you go on vacation?
Where I want to go and where I do go on vacation are two different ideas. I typically go to beaches like Florida or Myrtle Beach for vacation. However, I want to go home to Peru or to Spain.
For a celebratory dinner, would you rather order take-out, go out to eat or cook something at home?
Go out to a nice restaurant with my family.'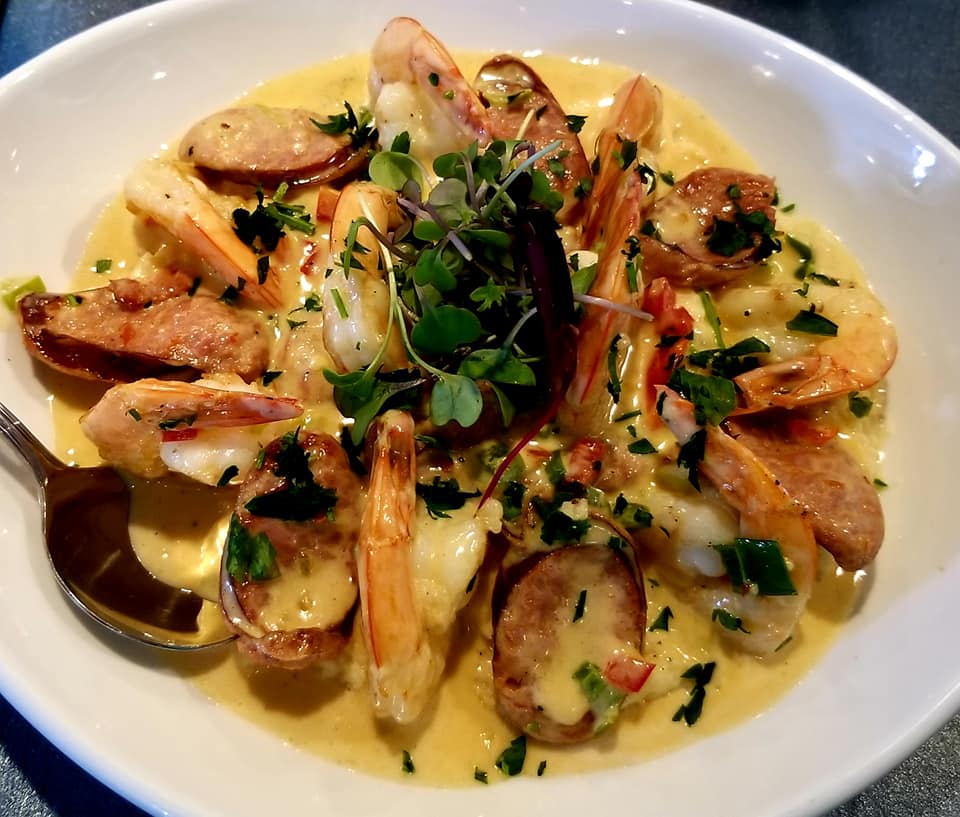 What is your favorite local seafood?
Mahi mahi and yellowfin tuna 
What are your favorite things to eat at Mahi Mahi's?
Tuna nachos, bronzed salmon risotto, calamari and chupa de mejillones (mussels)
What are the most popular dishes at Mahi Mahi's?
Fish tacos, shrimp and grits, fish and chips, and the cheesesteak egg rolls. They are all very simple but leave a flavor in your mouth making you want more.
When you go out to eat at a restaurant that's not your own, where do you go?
Starting with Manteo, Shaddai and Avenue. Leading more to the beach, Blue Water, Taiko and Plaza Azteca. These are our go-to restaurants. If I had more time I would love to go back to Outer Banks Brewing Station or Pok's Art.
Do you have any side hustles?
Consulting to restaurants and owners. I have experience not only in the front of the house but also in the back of the house, and this allows me to share my knowledge and help many restaurants become stronger. I don't typically charge for my services, so I am not sure if you would consider this a "side hustle."
What's one item on your bucket list?
To go on vacation in Bora Bora or backpack/travel through Europe.
Mahi Mahi's Island Grill, 2217 S. Croatan Highway, Nags Head, (252) 715-0106. Find out more information here.