Giants Are Biting!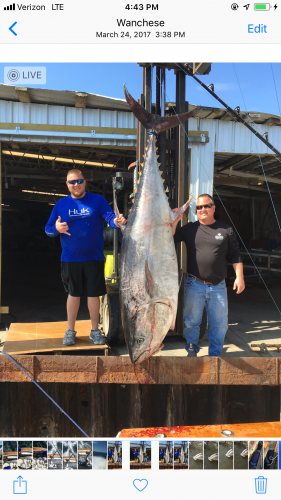 Sunday, February 16, 2020
Offshore from Oregon Inlet
Great Bluefin fishing going one right now and should last through the end of March with several fish that have been boated over 800 lb here in the last week . Want to try you hand a one of these beast and we have days open when weather allows us to fish so go to fishobxcarolinagirl.com to view availability and book your day for just 10 percent deposit 24 hours a day on our online site .