Letterland
Event Description:
Currently being used to teach letters and sounds in Kindergarten classrooms within Dare County Schools, Letterland is a unique, fun, phonics-based approach to teaching letters and sounds to preschool learners.
Using fun stories and characters, Letterland invites young children to learn while providing a seamless way to promote phonics within existing classroom curriculum.
Children & Youth Partnership (CYP) is excited to offer the opportunity to bring Letterland to preschool classrooms in Dare County, creating a continuum of learning from preschool to Kindergarten. Join us for this engaging Letterland training on February 18 from 8:30am-3:30pm at Nags Head Elementary School, and bring the fun of Letterland into your classroom.
Presenter:  Cindy Cooke, Certified Letterland Trainer
Cost: FREE. Lunch will be provided. 
Pre-Registration Required*: Spaces are limited for this training. Registration must be received no later than Friday, February 8 to confirm registration. Register online by clicking here or call 252-441-0614. 
*Because of the limited spaces available for this training, please sign-up only if you are interested in bringing Letterland into your classroom, or if you are already implementing components of Letterland and need the official training.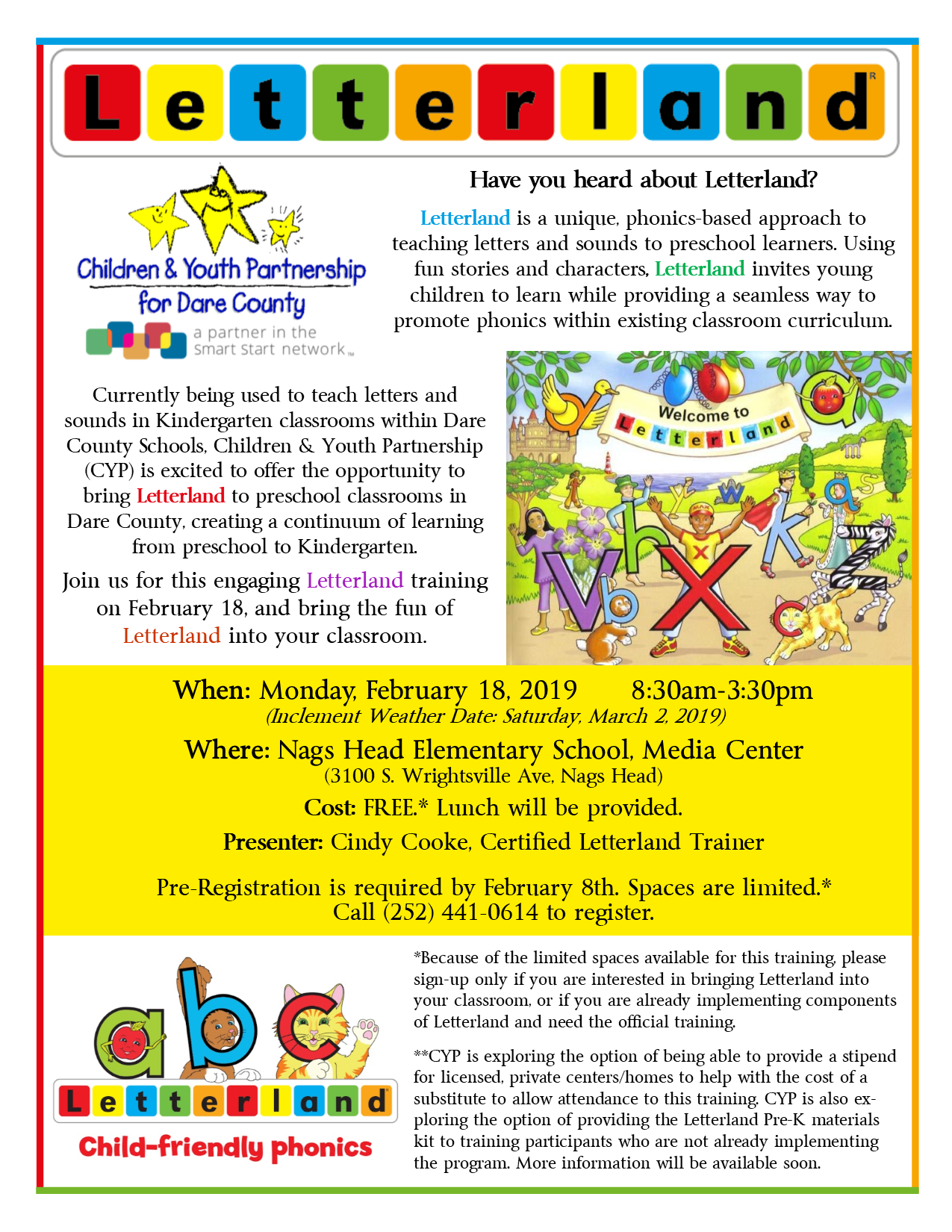 Pre-registration required
Where is the event?
Nags Head Elementary School
3100 S. Wrightsville Ave.