Wage$ and Teach Informational Session
Event Description:
Early Education Professionals!

​Would you like to earn more money based on your education? Do you need help paying for school? Whether you're eligible now or planning to work towards eligibility, please join us at the Center for Children & Youth Partnership on Wednesday, March 28th from 6 to 7:30 PM to learn more about the WAGE$ project and the T.E.A.C.H. Scholarship Program. Come out and meet the WAGE$ Counselor for Dare County and learn more about this exciting salary supplement program based on educational achievements.  Applications for both programs, and assistance with completing them, will be available.  If you have questions about your eligibility, please bring a copy of your transcript for us to review.
Credit:  1.5 DCDEE Credits
Pre-Registration Required: Register online by clicking here.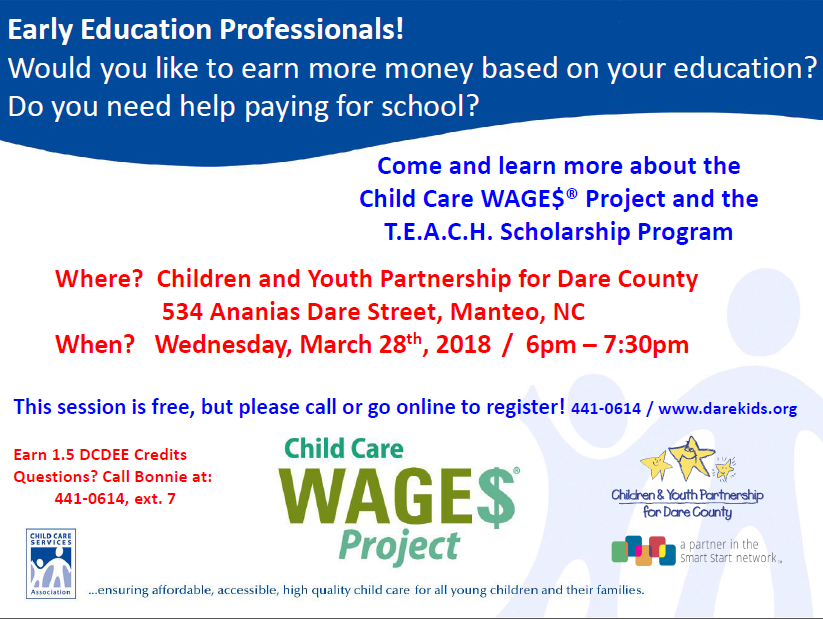 ​
Where is the event?
Children and Youth Partnership (See address and directions
below
)