04/16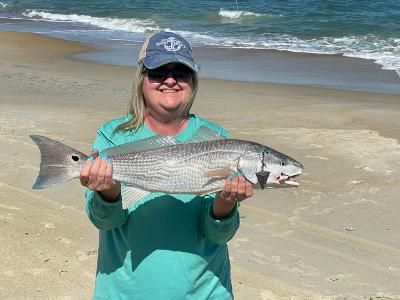 Lisa Dellenger with her drum taken on ramp 3 this week .
Yesterday there were reports of drum on ramps 38,55 and 34 There has also been some nice sea mullet caught on ramp 38.
the NPS has closed off part of the point for the oyster catcher to breed . The park service is doing a great job of trying to keep our beaches open for ORV use.
There have been plenty catches of sharks, The weather is beautiful we have some nice bait so come on down and just relax