Speckled Trout Coming in Strong….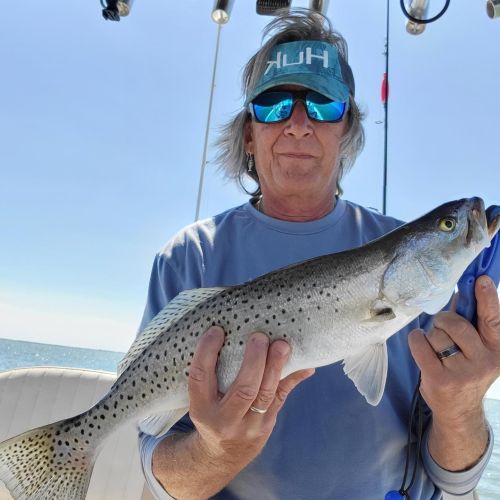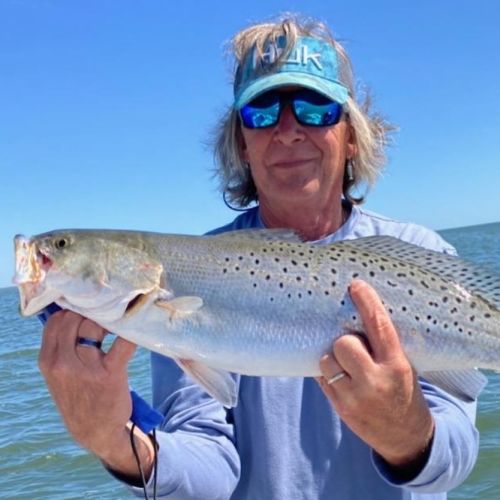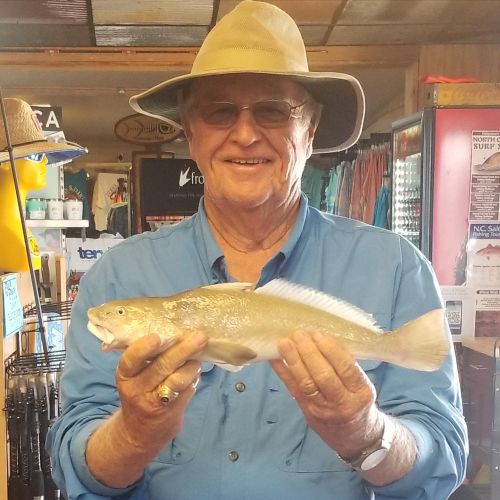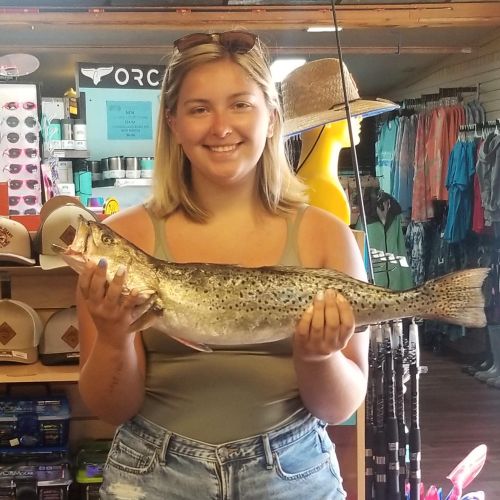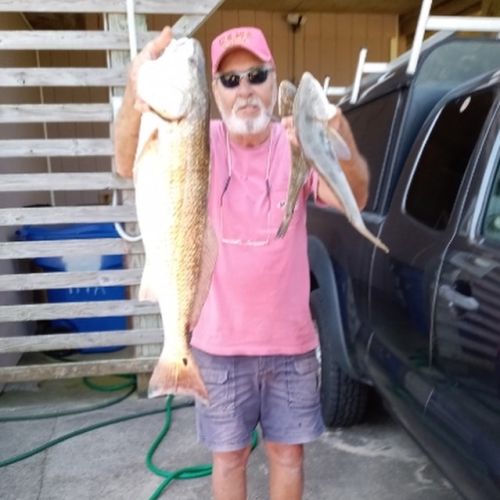 Hatteras Piers
Hatteras Surf
Hatteras Sound
FRANK & FRAN'S HATTERAS ISLAND FISHING REPORT - 5/18/22
Happy 17th Birthday to our very own Emily, daughter to Stephanie & Randy and niece to Heather & Tim!  If you know her, you love her! 
Now onto the fishing report! Overall it seems to have been a slower day. Al did catch another beautiful puppy drum and several sea mullet. Natalie caught a nice citation 27" speckled trout while out with Easy Going Charter! Ronnie of the Catawba County Boys caught a nice mullet today. Dale scared with us a couple of the beautiful specks he caught yesterday out in the sound! 
More fresh mullet arrived tonight, bloodworms, shrimp, tuna belly, chicken necks all available. Open tomorrow 6am-7pm! #fishingreport #hookedonfandf