11th Year in a Row Shrimping!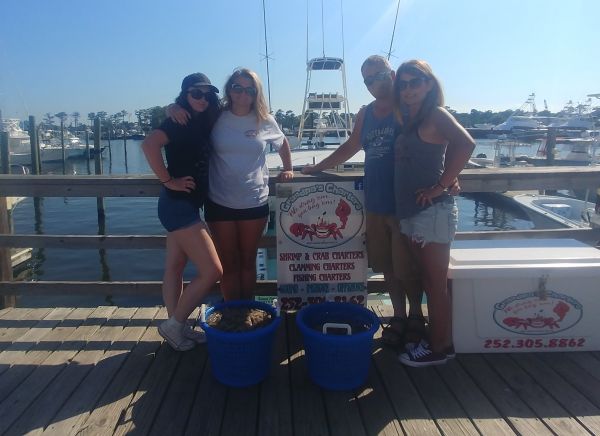 Corolla to Nags Head Sound
Last nights shrimp charter with Grandpa's longest standing repeat customer! 11th year in a row with the Brihn Family, ya'll are awesome and we always look forward to your trip! Thank you for sticking with us! And from someone that knows the unstoppable power of the rolling tides all to well, here's a BIG OLE ROLL TIDE shout out, from Grandpa Charters, to Miss Kaitlin, Miss Laynie & the University of Alabama. See ya'll next year!
🐘
😄
😊
🦀
🐟