Did You Know the Fish Are Starting to Spread Out to the Flats?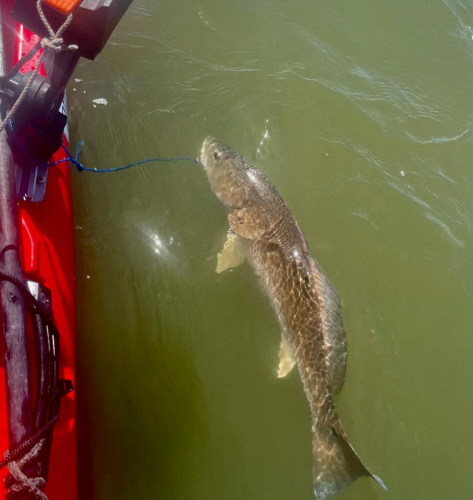 Corolla to Nags Head Sound
The water temps are up (around 78 degrees) and the fish are spreading out a little on the flats.  They're looking for the mullet, shrimp, and small crabs that are creeping the flats around the grassy areas.  Puppy drum, continue to be the most prevalent (with most being slot sized or larger) Trout and flounder are making a strong showing as well.  You have to work a little harder to find them, but they're around.  Kayak fishers are doing well, especially if they can get to waters that aren't overcrowded. The boats are still picking off their share.  Decent Spanish mackerel are running along the ocean, but the surf has been slow.  Mostly small croaker, sea mullet and an occasional pompano.  Our guides can get you the the best fishable areas quickly and with little effort on your part since we utilize our torqeedo powered electric kayaks to get you fishing.
101 Sir Walter Raleigh St #107
Website