Better Weather With Bluefin, Tautog, and Sea Bass Being Caught!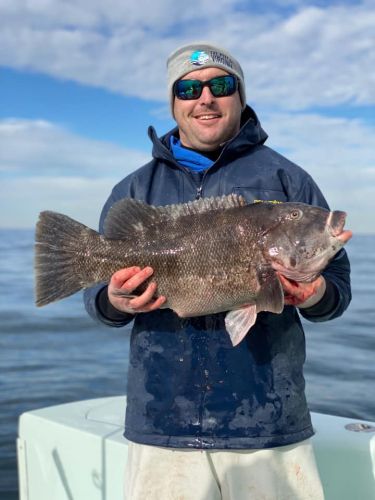 Saturday, February 8, 2020
Offshore from Oregon Inlet
Inshore from Oregon Inlet
Corolla to Nags Head Piers
Corolla to Nags Head Surf
Corolla to Nags Head Sound
Offshore from Hatteras Inlet
Inshore from Hatteras Inlet
Hatteras Piers
Hatteras Surf
Hatteras Sound
The wind fell out today and fishing was really good. The offshore fleet caught lots of bluefin with a couple fish being 110+ inches. A group of Virginia guys came down here to try there luck with tautog and sea bass. They ended up with 75 sea bass up to 7 pounds and their biggest tautog was 15 pounds. Sound fishing was also good today with trout and stripers still being caught. I only talked to one person that fished the beach today and he caught 2 puppy drum.