Blackfin at Hatteras!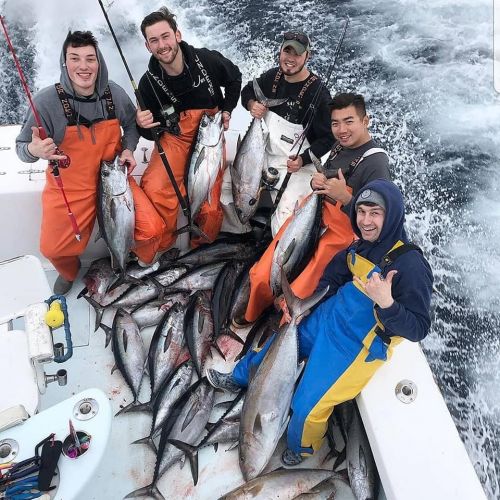 Tuesday, February 18, 2020
Offshore from Oregon Inlet
Inshore from Oregon Inlet
Corolla to Nags Head Piers
Corolla to Nags Head Surf
Corolla to Nags Head Sound
Offshore from Hatteras Inlet
Inshore from Hatteras Inlet
Hatteras Piers
Hatteras Surf
Hatteras Sound
Offshore there are still plenty of Bluefin being caught!
Further down south the blackfin and amberjack have been biting using jigs!
Checkout this awesome pic sent to us by @hatterasandy!
In the surf there has been dogfish caught all around and down south there have been puppy drum and sea mullets.
The sound had had some nice stripers caught as well as some trout.
Check out this awesome pic of a few junior anglers including Lindy, Cleve, and Barret fishing with @alexrichnc and @mcjiii! They each caught a limit and also released half a dozen!
Inland there has still been great crappie, bass, and perch fishing!
Feel free to send us your fishing pictures to oceanseastobx@gmail.com or message us!