The Fish Are Here, but so Is the Weather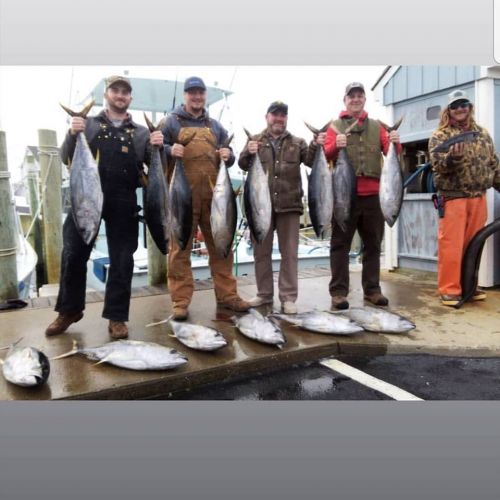 Saturday, February 1, 2020
Offshore from Oregon Inlet
Inshore from Oregon Inlet
Corolla to Nags Head Piers
Corolla to Nags Head Surf
Corolla to Nags Head Sound
Offshore from Hatteras Inlet
Inshore from Hatteras Inlet
Hatteras Piers
Hatteras Surf
Hatteras Sound
The fish are here, but so is the weather, the boats stayed tied at the dock. Today is a good day for rerigging so that when the weather breaks the gear won't. In the mean time we have some great tackle
for some fun inland fishing, such as crappie and bass.
Offshore there are bluefin being caught out of Oregon inlet, as well as scattered mako bites yesterday. In Hatteras there are yellowfin on the 400 line and blackfin on the 230 and 280 line. Thank you to the Hatteras boat Tuna Duck for this awesome pic!