High Yield With a Nice Blue!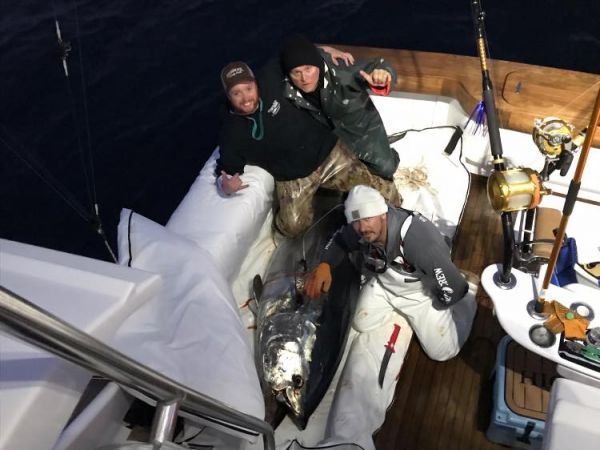 Offshore from Oregon Inlet
Inshore from Oregon Inlet
Corolla to Nags Head Piers
Corolla to Nags Head Surf
Corolla to Nags Head Sound
Offshore from Hatteras Inlet
Inshore from Hatteras Inlet
Hatteras Piers
Hatteras Surf
Hatteras Sound
Offshore there were lots of boats going for bluefin, but still waiting to hear reports. We are hoping to update later with more news on the offshore bite. Update. We heard of at least 5 or 6 caught with some still fishing.
Off the beach the are dogfish all down the beach, and more so down south towards Hatteras there have been a few puppy drum, black drum, and sea mullet.
The sound still has scattered stripers around the bridges.
And inland the freshwater has been awesome!
#OCEANSEAST #OCEANSEASTOBX
Update: Congratulations High Yield crew on your bluefin tonight.