Shad Out of the Surf..... and Epic Tuna Fishing!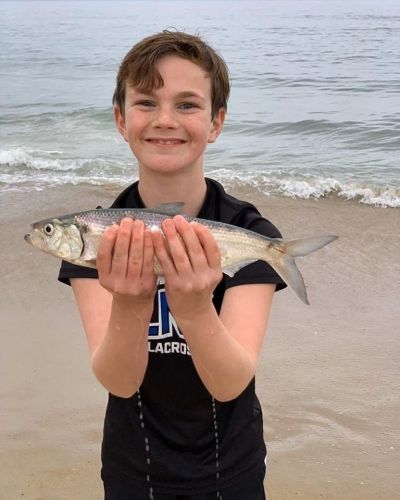 Thursday, February 6, 2020
Offshore from Oregon Inlet
Inshore from Oregon Inlet
Corolla to Nags Head Piers
Corolla to Nags Head Surf
Corolla to Nags Head Sound
Offshore from Hatteras Inlet
Inshore from Hatteras Inlet
Hatteras Piers
Hatteras Surf
Hatteras Sound
Oceans east carries an assortment of shad darts often used to catch these sporty fish. Check out this nice shad caught by Asher using a diamond jig!
Offshore bluefin tuna fishing continues to be epic!
Off the beach there has been shad, plenty of dogfish, and occasional puppy drum and black drum down south.
In the sound there has been speckled trout and striper.