Great Fishin' Going on @ Oregon Inlet Fishing Center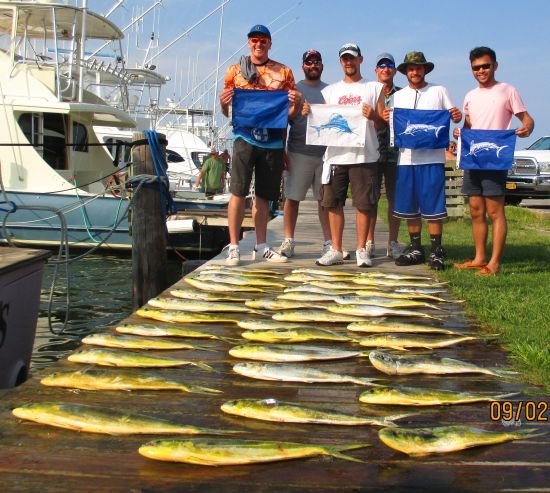 Thursday, September 3, 2015
Offshore from Oregon Inlet
Inshore from Oregon Inlet
Pre-Fall weather is perfect fishing weather on any of our charters!
Off-Shore Gulf Stream trips are bringing in limits of mahi mahi, nice catches of wahoo, including a few citation size catches, and a few yellow-fin and black-fin tuna.
Near-Shore trips are brining in nice catches of Spanish mackerel, bluefish, and albacore.
In-Shore trips are catching very nice size cobia, Spanish mackerel, and bluefish.
The Miss Oregon Inlet headboat begins Fall schedule on Labor Day with 1 trip sailing daily at 8 a.m.  Daily trips are catching a wide variety of fish ranging from flounder, sea bass, bluefish, sea mullet, spot, croaker, pinfish, and pufferfish.