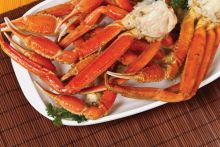 There's a reason visitors call ahead to Jimmy's Seafood Buffet before they even book their Outer Banks vacation. Like returning to your family's favorite beach access each year, dinner at Jimmy's is at the top of the summer bucket list for many foodies.
As any longtime (or even brand-new, just-finished-dining) patron will tell you, this Caribbean-inspired seafood restaurant is not your average buffet. The laidback enclave in Kitty Hawk is home to about 100 made-from-scratch items from land and sea, all of which showcase incredibly fresh, high-quality ingredients and island flavors in a fun setting.

You won't find bland food here. Rather, it will be just-caught local grouper, baked lobster mac and cheese, 10 types of crab sourced everywhere from Alaska to our own backyard, succulent North Carolina pork barbecue, stuffed mushrooms and a whole lot more. And this summer, the locals' favorite restaurant is celebrating 20 years of great memories on the Outer Banks.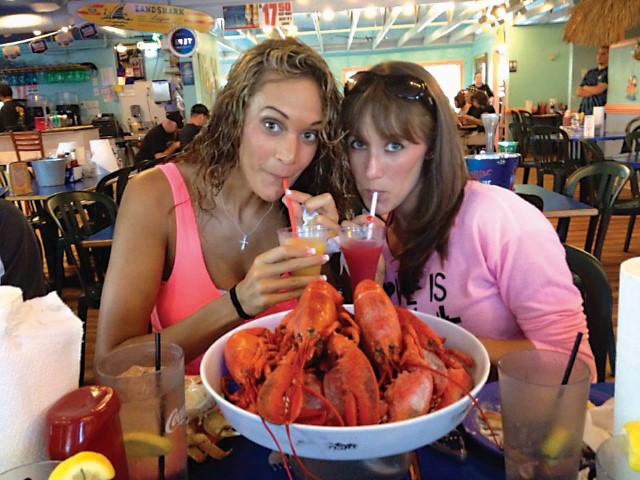 Born on June 27, 1999, Jimmy's Seafood Buffet opened with the goal of highlighting the region's abundance of delicious seafood. In 2003, owners Jerry and Liz Dowless bought out two other partners to own the restaurant outright, but it was just a few months later when Jerry unfortunately passed away, leaving Liz alone with the still-young restaurant and three small children.
Liz decided to keep her family's restaurant dream alive, and today Jimmy's welcomes guests into an immersive tropical atmosphere brimming with seafood, traditional Southern fare and creative flavors from the Caribbean and beyond.
Looking back at the restaurant's tough start, Dowless says, "It means so much to me to be able to have done it."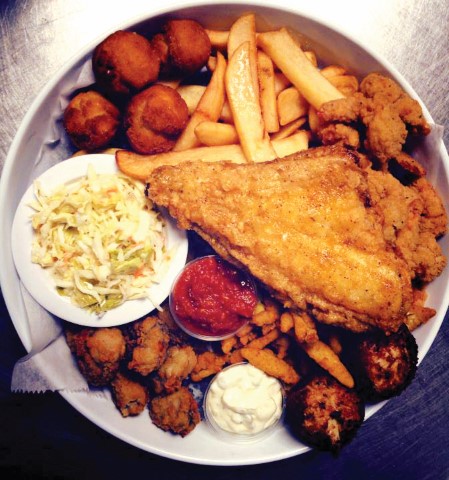 Head to Jimmy's now, and you and your family will feel right at home before you even reach your table. Any day of the week during the summer, there could be live entertainment, corn hole games, putt putt and pony rides happening outside in the yard, so come early to play or catch a few songs before dinner.

Indoors, the buffet beckons with an incredible variety of choices for everyone (including items for non-seafood lovers and those with dietary restrictions and preferences). Lobster and crab are the main attraction – in fact, every night of the week, you can find a different special on shellfish, like whole lobsters on the weekends – but the local fish offerings are what keep some loyal customers coming back again and again.

"There are so many different types of fish to choose from," says Dowless, who purchases as much fish and shellfish from North Carolina fishermen as possible. "I just expanded the fresh fish this past year."
Depending on what's biting in any given week, the buffet could feature just-caught rockfish, cobia, grouper, tuna and even softshell crabs from nearby waters.

Since the restaurant first opened, Dowless says, "We've improved on the quality of everything. We're constantly trying to improve and add things."
Along with the extensive buffet, the Jimmy's dinner menu features a large selection of steaks, pastas, burgers and decadent desserts like the chocolate peanut butter pie as well as options for vegetarian, vegan, gluten-free and keto diners, like the completely vegan, plant-based Imposable Burger.

And if you're looking for a stay-at-home dinner, Jimmy's offers curbside pickup and delivery for its family-size seafood steamer pots and popular menu items. ("We deliver everywhere – cottages, the beach, hotels, even pools!")
As any customer will tell you, the food alone is worth a trip to Jimmy's, but at the heart of the restaurant is its people.
One bartender in particular has been with Jimmy's since its second year after opening, and several cooks have been serving up delicious cuisine for more than a decade now. Dowless's own children often return to the restaurant to work during the summertime, and Dowless jokes about the longtime servers, "I can't get rid of them!"

"We're like a family," she says. "It really is like a family."

That family extends to the restaurant's patrons too. While you're enjoying lunch or dinner, take a look around the dining room and you'll probably spot members of the Jimmy's team chatting with diners, many of whom have become old friends.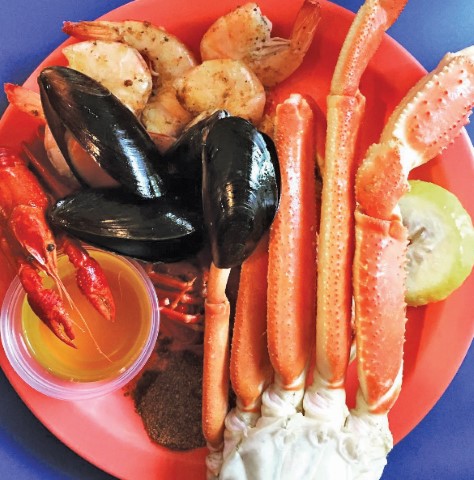 "Every year during different weeks, I look forward to the people coming," says Dowless, who stays in contact with many customers through social media during the off-season. "I remember them from the year before."
A few families who live in neighboring states even have an annual tradition of driving to the Outer Banks for the opening night of Jimmy's, held each year in the spring, then turning around and driving right back home after dinner.
In the 20 years since Jimmy's first opened its doors, there are many moments like that one that stand out to Dowless – such as off-season vacations that the team has taken together, yielding so many good times.
She remembers this past Thanksgiving when Jimmy's hosted a free dinner for the community and collected donations to purchase Christmas presents for those in need. "It was the best feeling," she says, noting that she hopes it will become an annual tradition.

One memory that Dowless revisits is of the restaurant's first year in '99. Without a website or even a place in the phonebook, Jimmy's opened with only a roadside sign and an airplane advertisement flying over the beach. Nervous about the new endeavor, Dowless received some words of comfort from a happy customer, who said, "This place is a diamond. Don't you worry."
"He still comes back," she says, two decades later. "His kids are grown, and you see his kids having kids. They come back year after year."

It's moments like these that let Dowless know that the dream she and her husband shared so many years ago has become a reality.

For 20 years, Jimmy's has been winning the hearts of Outer Banks diners, and Dowless looks forward to the next 20 with the same determination and devotion that made the buffet the special place it is today.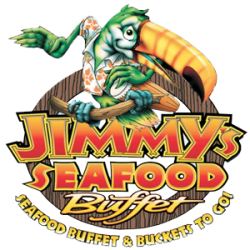 Jimmy's Seafood Buffet in Kitty Hawk
(252) 261-4973 | 4117 N. Croatan Highway | MP 3.5 | Kitty Hawk
jimmysobxbuffet.com