Listen To This Article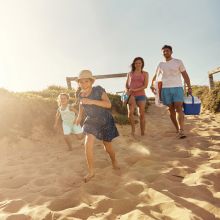 When Joe Lamb Jr. opened his family-owned real estate business on the Outer Banks in 1968, his goal was clear: to make a living selling properties in what was at the time a sleepy coastal community. This year, as they celebrate 55 successful years in the vacation rental and sales industry, the company's commitment to remaining a family-run enterprise has been the key to their enduring success. Not only have they weathered the ups and downs of the past few decades, but also they have emerged as a prominent leader and contributor in the Outer Banks community.
A little-known fact is that Joe Lamb Jr. holds North Carolina's oldest real estate license, which he obtained shortly after the licenses became available in 1957. At the time, Joe and his wife, Ann, were still attending the University of North Carolina at Chapel Hill. After leaving Chapel Hill and working for Ann's father's real estate firm in Elizabeth City for a few years, they moved to the Outer Banks. Joe started as a real estate agent, and then they got into vacation rentals out of necessity to serve their real estate clients. From there, their business grew exponentially.
While many property management companies opt to expand their business operations into new markets, the Lamb family recognized that they could achieve the same level of service, if not better, by maintaining a close geographic footprint and tight-knit group of Outer Banks locals who treat each other like family, regardless of whether they share the Lamb surname. This approach allows their clients to feel like part of the family as well.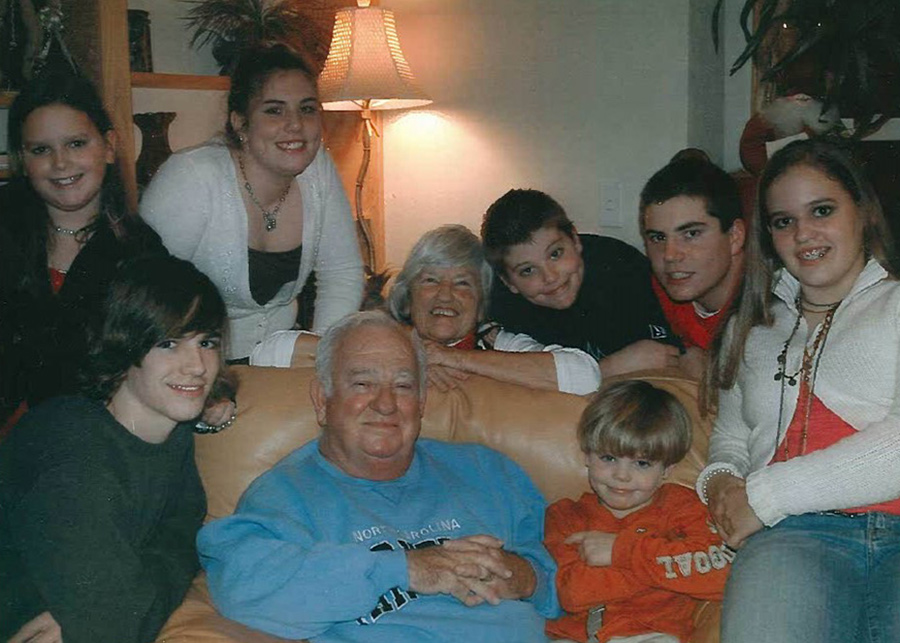 "It all comes down to personalized care," says Vanessa Fede, the company's marketing coordinator. "With a family-owned and -operated company, everything is a little bit more personal."
Joe Lamb Jr. & Associates takes great pride in cultivating strong relationships with homeowners. Joe's children and grandchildren are actively involved in the company, ensuring a hands-on approach and regular communication with clients to ensure their satisfaction.
Homeowner communication is essential, and the staff at Joe Lamb Jr. & Associates recognizes the value of these interactions. By involving homeowners in the conversations relevant to their properties, they establish a level of trust and extend the close-knit family atmosphere to their clients.
"When guests communicate with someone of authority within the business, someone who owns and operates it, they feel heard," Fede says. "They feel like their needs are understood and met."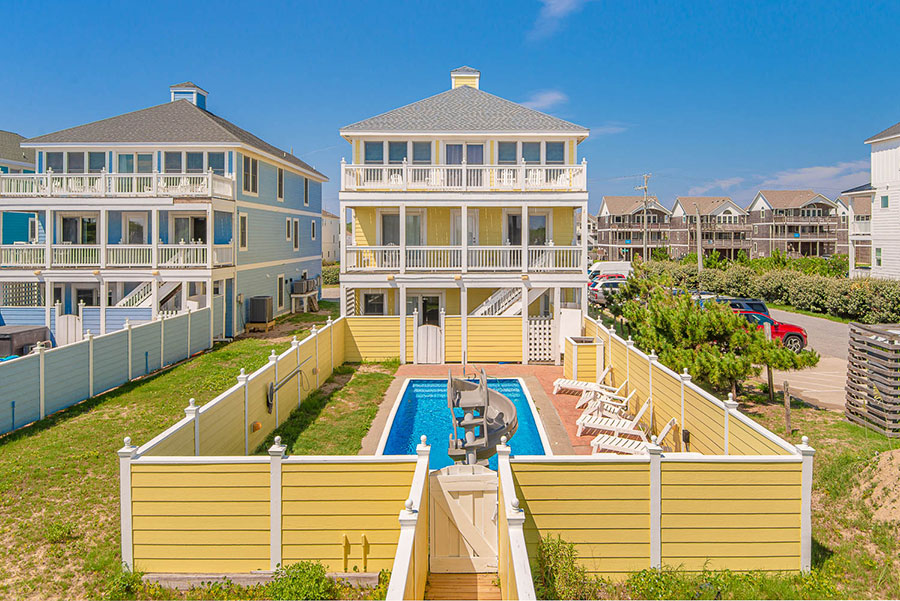 This personal touch sets Joe Lamb Jr. & Associates apart and contributes to their exceptional reputation for customer service. The community has repeatedly acknowledged its commitment to excellence, as evidenced by multiple awards, including the 2016 ESPY award for Small Business of the Year presented by the Outer Banks Chamber of Commerce and a certificate of appreciation from the Dare County Board of Commissioners in 2018, recognizing 50 years of exemplary service to clients, employees and the community.
Dan Hardy, general manager/president, has been an integral part of the company for 28 years. His management style emphasizes effective communication, transparency and collaboration.
"We are a group of Outer Banks locals that genuinely enjoys taking care of our visitors," Hardy says. "We listen to our homeowners and guests and treat them with respect."
Since not everyone prefers or has time for phone interactions, Joe Lamb Jr. & Associates also provides a seamless online experience for those who prefer it. With more than 500 rental options available, they have developed a user-friendly system that allows vacationers to find precisely what they are looking for. And for those who feel overwhelmed by the choices, a simple phone call is all it takes to receive personalized assistance.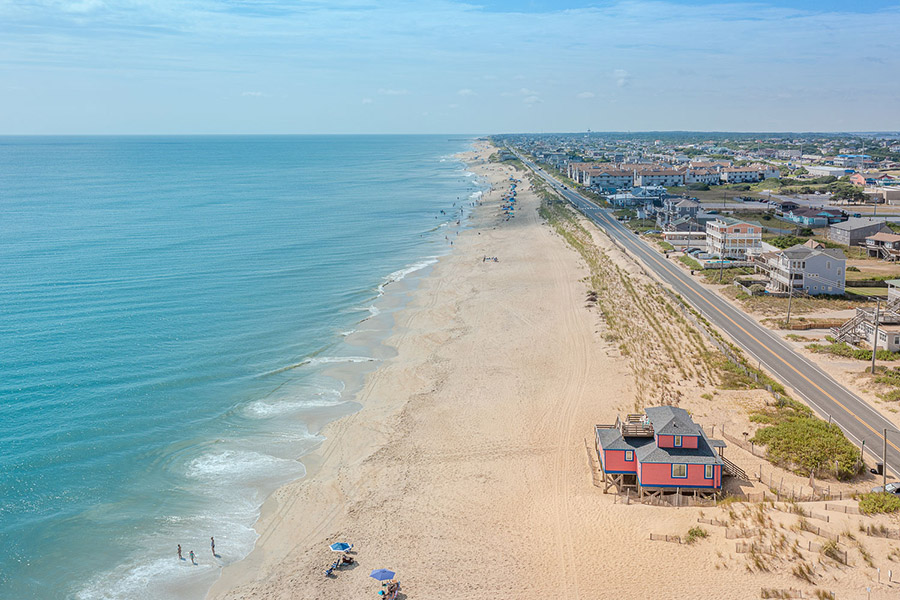 Not only do the Lambs extend the family feeling to their staff and clients, but they also have received numerous awards for their care and dedication to the community. Joe Lamb Jr. is a significant contributor to local education programs and fundraisers throughout the schools in Dare County. They have established scholarships at UNC-Chapel Hill, College of the Albemarle and East Carolina University as well as made substantial contributions and offered support to multiple Outer Banks historical sites and nonprofit organizations, including The Lost Colony, Jockey's Ridge State Park, The Elizabethan Gardens, Outer Banks Woman's Club, Dare County Arts Council, Mano al Hermano, Outer Banks Relief Foundation and Surfrider Foundation, among others.
Due to their service to the community, in 2018 the Outer Banks Board Association of Realtors (OBAR) presented Joe and Ann Lamb with the Good Neighbor Award. The family's commitment to bettering the community also extends to preserving historic homes. Most recently, in April of this year, the family purchased an historic oceanfront home in Kill Devil Hills that was at risk of being torn down. They relocated the house to a safe location where they will preserve it and keep it within the family, something that was celebrated widely across the Outer Banks by those who cherish these historic homes.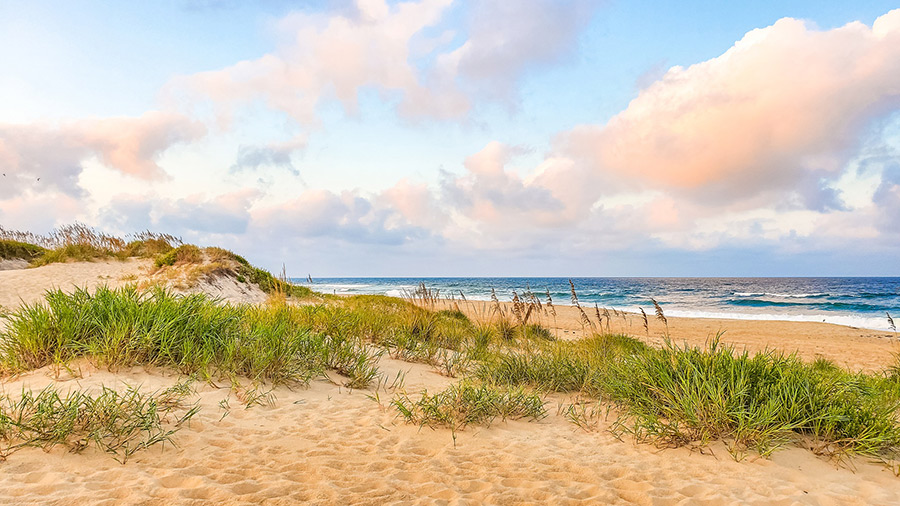 Joe Lamb Jr. & Associates takes the time to uphold their family-run business values and invest considerable effort into preserving our local community. The company's history speaks volumes about the character of the Lamb family and those who work with them. Here's to 55 years of success for this Outer Banks institution and many more to come!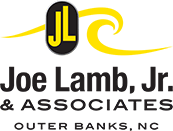 (252) 261-4444
4607 N. Croatan Highway, Kitty Hawk
---