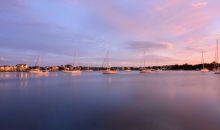 As you expect of a travel destination that can only be reached via ferry or private plane or boat, everything about Ocracoke Island comes with a touch of adventure.
This is a place where "typical" isn't really in the vocabulary. If you want what's expected, you might be in for a (worthwhile!) surprise.
A big part of the adventure comes in how most people choose to navigate the island once they've checked into their hotel or vacation rental, and it's not by car. Ocracoke's narrow streets and easy pace lend themselves perfectly to slower modes of transport: golf carts, bikes, feet or water vessel (because, yes, on an island, water's always a consideration).
Strolling or biking through the village lets you pop into the shops, restaurants and attractions sited all around the island without the hassle of finding a parking space. Bike rentals are available by the hour, day and week, and sometimes your accommodation might even provide them.
When it comes to covering more ground, exploring with your entourage or maximizing how much you see in a short time or exploring with an entourage in tow, golf cart rentals are the way to go. Touring around in a golf cart is one of the most efficient ways to soak up Ocracoke's setting. Cruise beneath the tendrils of Spanish moss hanging from the live oak trees, and let the island's fresh, sea-salty air blow over you. These smaller (and quieter!) carts suit the village's small roads and let you absorb the island's natural beauty better than cars do. Choose either a four- or six-passenger cart to accommodate your crew (smallest members included), and whisk them away on an open-air joyride. Rent one for just the evening or for your entire stay!
Sightseeing by way of golf cart, bike or foot only shows you one side of the island. Gain a new and fresh perspective – and a new sort of adventure – when you explore it from a watery vantage point. Boating, paddling and surfing each offer their own distinctive Ocracoke experience. See the delicate marsh and beach environments with a kayaking eco-tour in the sound. Rent a standup paddleboard, and cruise around Silver Lake. As you make a loop, take a break and tie up your board at different eateries' docks along the water's edge.
Other parts of the island adventure come with what you choose to do, and this place is known for its arts and cultural heritage. Music, theater, storytelling, painting, jewelry making and more are all represented in the island's many shops and galleries. And happenings such as the Ocrafolk Festival, events at Ocracoke Alive's Deepwater Theater and Music Hall and the Festival Latino de Ocracoke keep you entertained and engaged.
No matter how long you're on Ocracoke, time never limits the way you choose to get around or the quintessentially Ocracoke things you can do.
---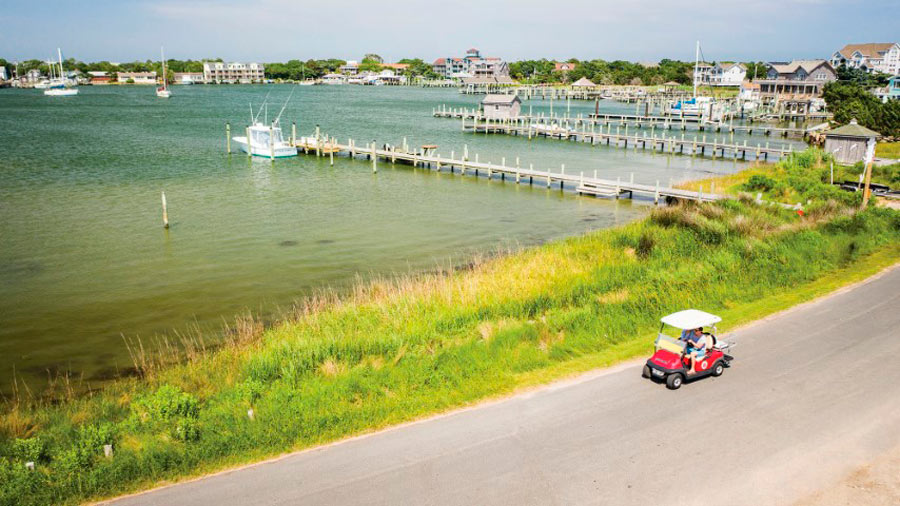 Ocracoke Golf Carts
Leave your car at the cottage or hotel, and slow your roll to island time with a more laid-back method for getting around. A golf cart navigates through Ocracoke's small streets and squeezes into parking spaces with ease. Soak up your natural surroundings as the fresh air swirls around you and tousles your hair. Pick a four- or six-passenger cart to rent by the hour, day, multi-day or week. Golf carts are allowed in the village, but don't take them north of Howard's Pub on the highway or on the beach.

(252) 928-0090 | 216 Irvin Garrish Highway | Ocracoke
ocracokeislandgolfcarts.com
---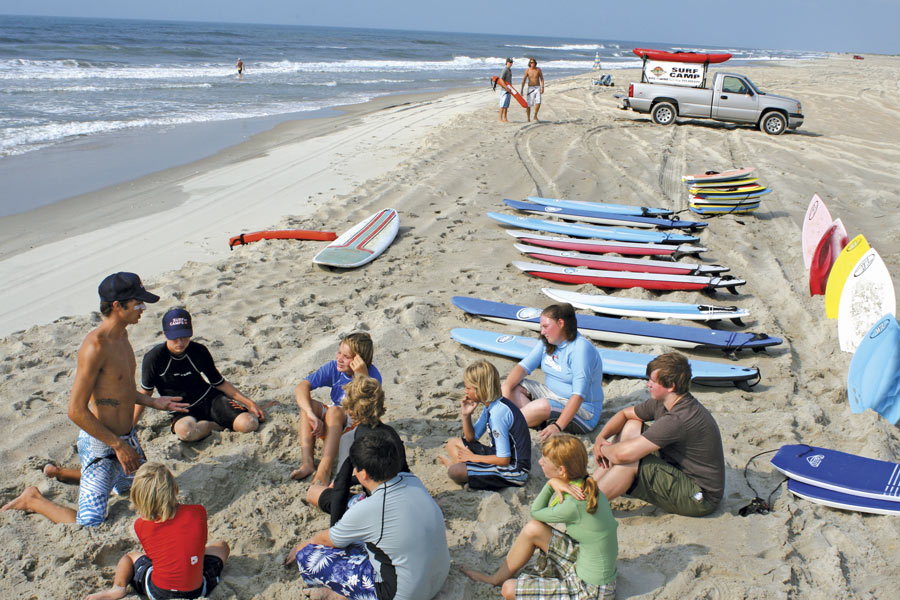 Ride the Wind Surf Shop
Discover a lesser-seen side of Ocracoke Island when you explore it from the water. Choose your vessel – surfboard, paddleboard or kayak – and navigate the sound and ocean waters around the island. Take a guided eco-tour of the sound at dawn, or watch the full moon's reflection dance on the water on a moonlit trip. With various surf and watersports gear available to rent and buy, you can treat yourself to a top-of-the-line surfboard or score an unbeatable deal on a retired kayak.  

(252) 928-6311 | 486 Irvin Garrish Highway | Ocracoke
surfocracoke.com
---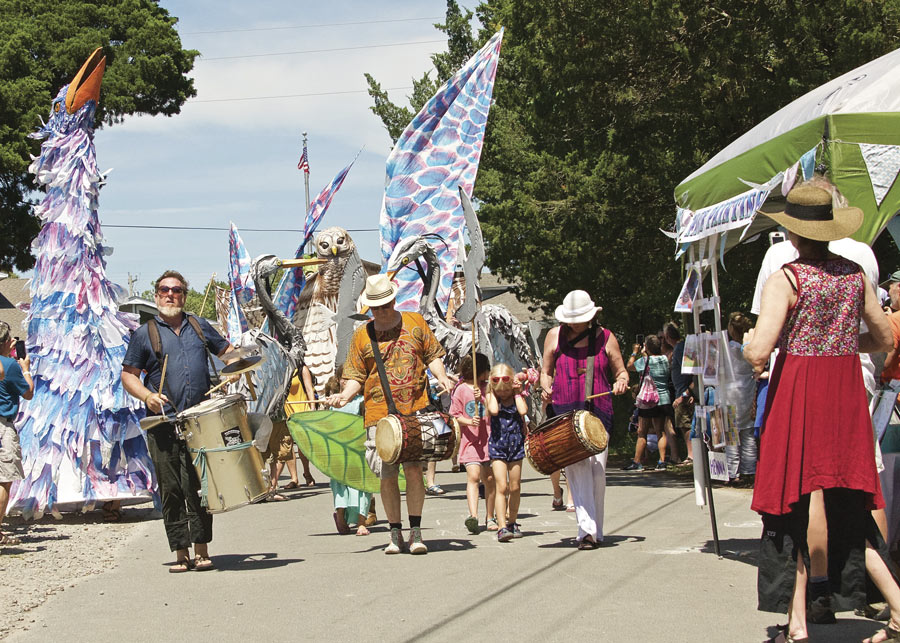 Ocracoke Alive
Ocracoke Alive, Inc. enriches the island community by encouraging and sponsoring cultural, artistic, educational and environmental activities including the production of plays, musicals, musical events, exhibits, schools, workshops and festivals. Deepwater Theater and Music Hall is the headquarters for Ocracoke Alive and is the home venue for summertime shows as well. 

(252) 921-0260 | P.O. Box 604 | Ocracoke
ocracokealive.org
---