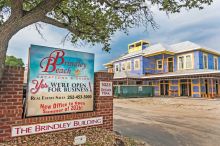 We all know the mythology of the phoenix, that combustible bird known for bursting into flame and subsequently regenerating in a glorious, full-feathered return. It's rare when Greek mythology can be applied to everyday life along the Outer Banks, but for Doug Brindley of Brindley Beach Vacations and Sales, ancient myth has recently taken on new and personal meaning. 
When the Brindley Beach Corolla office caught fire and burned to the ground in June of 2015, they had 500 guests due to check in the next morning. "This check-in was happening whether we were ready or not," says Doug. With the positive attitude of the entire Brindley Beach staff and help and support from the Outer Banks vacation rental community, they made it work. Everyone was checked in on time despite the devastation from the blaze. After the initial shock, the staff and owners of Brindley Beach got together to figure out a way to carry on and continue to offer their customers the outstanding service for which the company is known.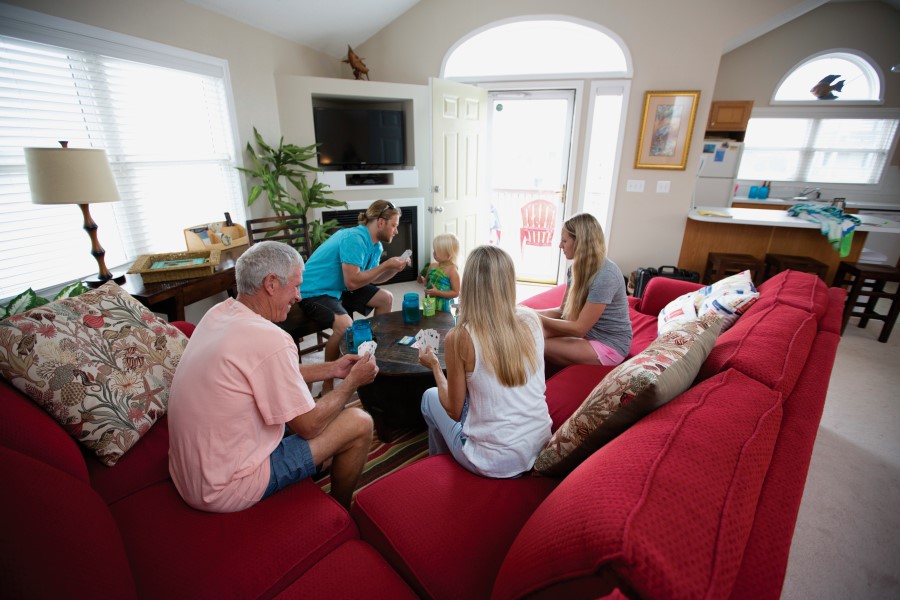 For the next two seasons, the Brindley Beach staff working in reservations, housekeeping and maintenance have all packed into their Duck office. "We had 15 pounds in a five-pound bag," Doug says. For two whole seasons of checking guests in to homes all along the Outer Banks from Nags Head to Corolla, as well as selling real estate, maintaining homes and fixing any problems that may arise, Brindley's staff has managed in a confined and limited space meant for half the number of people it housed. "They've done it, which is amazing," Doug says. "They're troopers, and I am so proud and grateful." The staff's perseverance and positivity has paid off. Now a new day for Brindley Beach is about to dawn.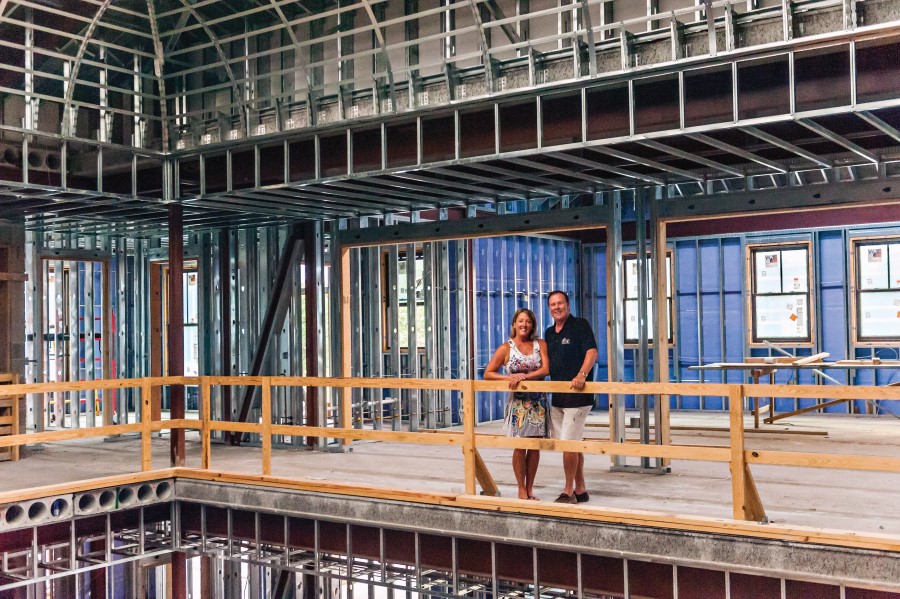 When the Corolla office burned to the ground, Doug, in a move characteristic of both his personality and the company's ethos, chose to make the best of the situation. "When the fire happened I had the ability to repurpose what happened in that location," Doug says. Administration staff that had been housed on an inconvenient second floor could be moved to a more central location on the waterfront in downtown Duck. As the company expands, Brindley Beach has found itself in need of space dedicated to selling real estate. "This new structure is solely for the purpose of sales," Doug says. "To attain new owners and new renters, to keep owners and keep renters, to attain new buyers and sellers." To that end, a second floor conference room was designed with a full kitchen and bar that seats 30 for events and promotions throughout the year. Brindley Beach plans to host weekly events in summer for owners, buyers and sellers. They'll invite folks to come in, see the beautiful building, have some food and drinks and talk to the team. "Once you get to know us, you get to love us!" Doug says.
The design of the building is completely new, and 100% Brindley. It was designed by Doug's wife, Joan. An interior designer, Joan was inspired by the new venture and took her ideas and images to their architect, who immediately understood her vision and commenced the design plans. "That was a very exciting day," says Doug. The 10,000-square-foot building is designed following a British Colonial style with huge columns and a 15-foot porch wrapping around the south and west side of building, perfect for catching that Outer Banks breeze. It features a sprawling 2,000-square-foot lobby like you'd see in a posh hotel, complete with a soaring glass atrium ceiling.

Though the building is fantastically elegant and spacious, it's also cozy and welcoming. The interior will have seven separate gathering spaces in the lobby. A massive fireplace on the east end of the lobby lends a comfortable and pleasant vibe to the design and promises to be functional, as well, for chilly off-season days. The building is light and airy, offering a beachy feel. "We brought in the sunlight for sure with the atrium," Doug says. The downstairs will be used for arrival and check-ins, and the offices on that floor will house reservations, housekeeping and maintenance.  The second floor will house the sales associates' offices and the meeting/gathering rooms.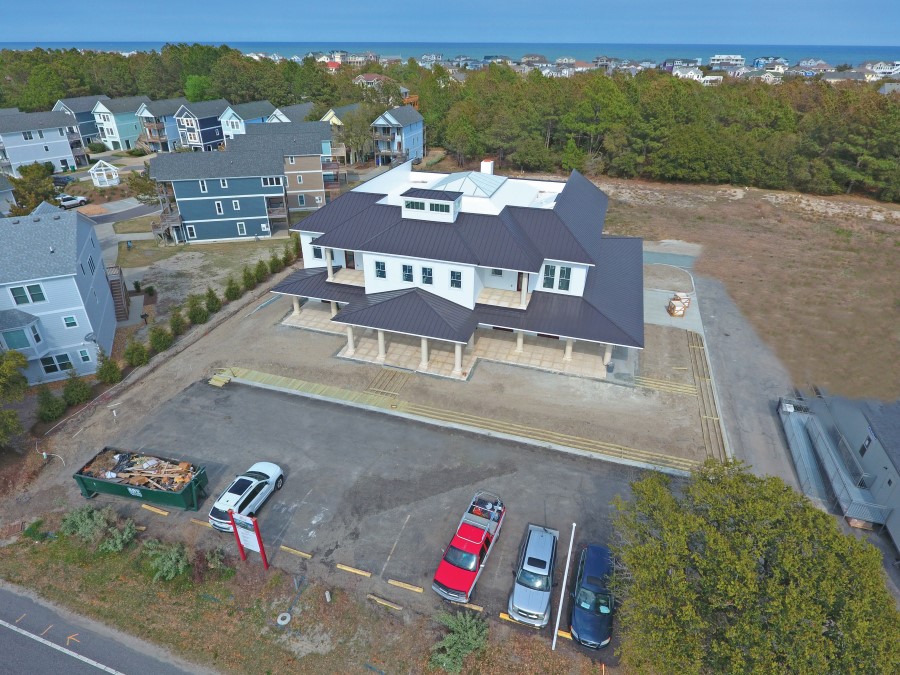 Cyclical regeneration is a theme humans return to time and again, whether we are creating stories of flaming phoenixes, watching the earth cycle through the seasons or experiencing a catastrophe of some sort. For the staff and owners of Brindley Beach, making the best of misfortune by working together and staying positive truly speaks to the character of the company. Doug talks about his staff with genuine affection and admiration and is so excited to be able to offer them a fantastic new workplace. They will continue to provide top-notch service to renters, owners and potential buyers looking for a bit of the beach to call their very own. 

"When disaster strikes people either rise to the surface or sink to the bottom. They all rose to the surface," says Doug of his staff. "Everyone is so excited about spreading their wings and getting their space back." 
So if you happen to be in Corolla this year, stop by to say hello and see Brindley Beach's new home, the site of the Outer Banks' very own phoenix rising.
---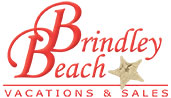 (877) 642-3224 • 1023 Ocean Trail • Corolla, NC 27927 • www.brindleybeach.com
---