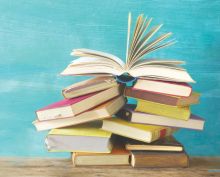 From mystery and romance novels to history and coffee-table photography books, nature and travel guides to children's classics, local bookstores offer a great selection of books in which you can learn more about the Outer Banks or get the feeling that you're here … even when you're not.
A gracious handful of interesting books about the Outer Banks were published recently and are available at Books To Be Red in Ocracoke and Buxton Village Books on Hatteras Island.
The Lost Colony and Hatteras Island by Scott Dawson – A native Hatteras Islander reveals evidence of local archaeological digs to support the theory that the lost colony was never lost
Shipwrecks of the Outer Banks: Dramatic Rescues and Fantastic Wrecks in the Graveyard of the Atlantic by James D. Charlet – Nonfiction about the history of the U.S. Life-Saving Service and many of their dramatic rescues and about the ships that didn't fare so well
Journey Through the Outer Banks by Wesley Snyder – A collection of stunning photographs by local photographer Wesley Snyder
Historic Hotels and Motels of the Outer Banks by Elizabeth Ownley Coper – 
A history book with photographs and text about legendary Outer Banks accommodations, some still here, some gone forever
Manteo by R. Wayne Gray and Nancy Beach Gray – A pictorial history 
and text of the coastal town of Manteo, by the late Wayne Gray and his wife, Nancy
Surfing Virginia Beach and the Outer Banks by Tony Lillis – Photographs and
memories of the shared surfing history of Virginia Beach and the Outer Banks in the 1960s
Uncle Jack's Outer Banks: The Ultimate Collection by Jack Sandberg with Introduction by Ray McAllister – Stories, musings and essays by the late Jack Sandberg, who wrote about the Outer Banks for more than 30 years
The Jenny Hale Summer Collection: The Summer House, Summer by the Sea, The Summer Hideaway by Jenny Hale – Beach read novels set on the Outer Banks
Calling Cards of Death, a Harrison Weaver Outer Banks Mystery by Joseph L.S. Terrell – The eighth novel in Terrell's series about Outer Banks crime writer Harrison Weaver
The Baddest Girl on the Planet by Heather Frese – A novel set on Hatteras Island, set for release in 2021
Murder in Devil's Cove by Melissa Bourbon – Set on the Outer Banks, the novel is part of a three-book mystery series
Whether you're shopping in the store, online or over the phone, Books To Be Red and Buxton Village Books can set you up with these or recommend other Outer Banks titles for yourself or holiday gifts. Both stores also carry all the national best sellers too! 
---
SHOP LOCAL. SHOP SMALL. SHOP INDIE BOOKSTORES.
Books To Be Red
34 School Road, Ocracoke • (252) 928-3936 • ocracokebookstore.com
Buxton Village Books
47918 Highway 12, Buxton • (252) 995-4240 • buxtonvillagebooks.com