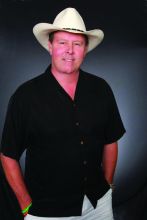 Sometimes building and running a successful business boils down to the intangibles: energy, enthusiasm and passion for what you do. This certainly seems to be the case when it comes to Brindley Beach Vacations & Sales. Owner Doug Brindley is about as hands-on as owners can get, meeting personally with new clients, overseeing his staff and acting as the primary point of contact when a client needs a problem solved. "I don't need reports," Doug says. "I am the pulse of this business!" Operating since the fall of 1984, Brindley Beach currently runs offices in three different locations up and down the Outer Banks, employing 47 staff members. A full-service realty, Brindley Beach handles buying, selling and property management along with 600 rental cottages. There's no question they're a stand out, and while their brand new Corolla office is outstanding, it's the owners, staff and company culture that really make the company sing.
Brindley Beach's company mission statement is only four words, but these four words resonate through everything they touch: Service First…Fun Always. "We deliver excellent service, and we have a good time doing it," says Doug. "We sincerely enjoy working with our owners and guests!" Staff members at Brindley Beach are all local to the Outer Banks; they're friendly, extremely knowledgeable about the area and good at listening to what their clients are searching for in a beach house, matchmaking vacationers to just the right home for their stay at the beach. 
The staff at Brindley Beach is committed to making sure vacationers have a fun, carefree time during their stay. "They don't need to have a hard time finding what they need or getting something fixed," says Doug. A concierge page on Brindley Beach's website offers information on everything ranging from babysitting services to charter fishing boats to seafood markets, and you can be sure everyone working in their offices can guide visitors to what they need. 
Maintenance and housekeeping on Brindley Beach rentals is outstanding, thanks in no small part to their in-house staff. With their own cadre of housekeeping and maintenance workers ready to address any possible problems, there's no waiting around for subcontracted help to arrive. "These are incredibly important jobs," Doug says. "We've got the best when it comes to taking care of these homes." Doug personally meets with all 200 of Brindley's housekeepers in a meeting once a week during the busiest summer season, making sure they receive the training, tools and resources they need to maintain Brindley Beach's rental homes.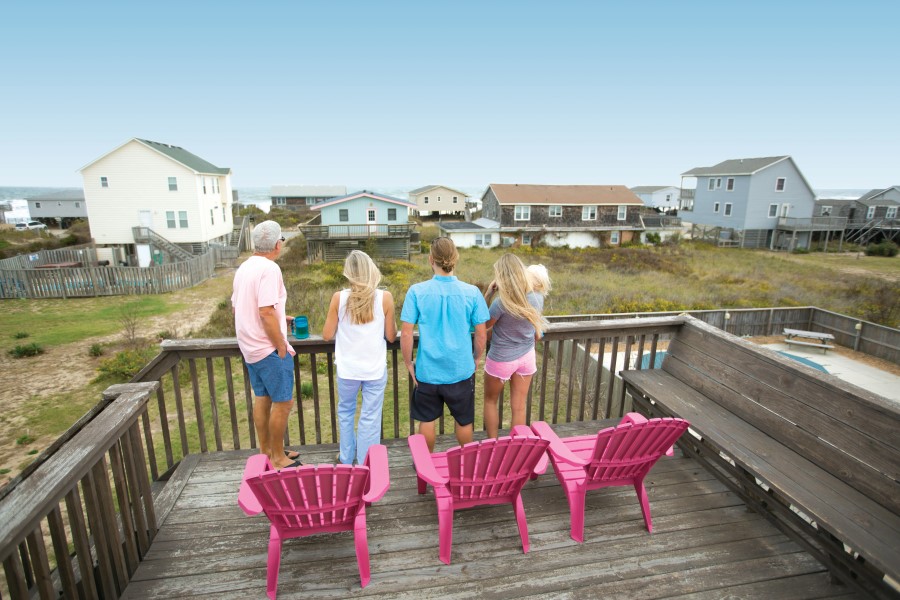 Another unique feature you'll find with Brindley Beach is their Brindley Bonus website tool. This vacation management dashboard allows family and friends vacationing together to interactively compare and comment on vacation property selections. A vacation checklist helps streamline the planning process, and payments can be split amongst party members and paid online. Once a house is decided on, there's a customized vacation calendar option where everyone can organize meals, entertainment and anything else they'd like the whole group to plan together. Brindley Beach also has an app that links to their concierge page, ensuring easy access to Outer Banks information and local events.
When it comes to local events, Brindley Beach has their finger on the pulse of what's happening. Doug currently serves as the chairman of the Currituck County Tourism Advisory Board, working with the county to advise them on their marketing efforts to bring people to the Outer Banks. "We put heads in beds, and hopefully then they go out there and enjoy everything Corolla has to offer," Doug says. Brindley Beach focuses a substantial amount of energy and resources on sponsoring and participating in local events and charities. Among other charity benefits, they take part in the Currituck Cornhole Tournament occurring every Friday in the summer at the Whalehead Club. Brindley Beach also sponsors the Lighthouse 5K series of races. This impressive line-up of running events takes place all summer long. Each race usually garners around 500 participants, and everyone receives a t-shirt and participants' medal. For years Brindley Beach sponsored and directed the Womanless Beauty Pageant, raising more than $300,000 for local charities.
If you're looking for other opportunities, Brindley Beach features weekly social events for renters and owners in their brand new, spectacularly constructed and designed office in Corolla. After a fire completely destroyed their office building in June of 2015, Doug and his team (who still managed to check everyone in to their houses the next morning with no delays!) decided to rebuild. For two seasons, staff from both the Corolla and Duck offices shared the Duck office space while construction took place. By June of 2017 the building was completed, and the Brindley Beach Corolla staff moved in. The new space features a conference room on the second floor designed especially for weekly social events, complete with a full kitchen and bar. The 10,000-square-foot building is designed (by Doug's wife and business partner, Joan) in an elegant British Colonial style, complete with fireplace, atrium and wraparound porch that exquisitely catches the ocean breeze. "The building really is spectacular," Doug says. "It reaches its full intent to deliver service to renters, owners, buyers and sellers." The new building takes a little bit of that intangible something that makes Brindley Beach special and puts it into physical form.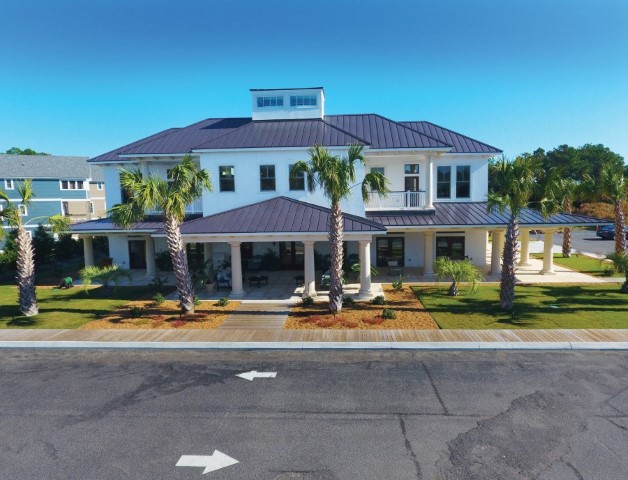 With hundreds of rental homes in their inventory, Brindley Beach has a great option for everyone. From small, two-bedroom condominiums to a luxurious 18-bedroom home, there's a house in every price range possible. "I really like the normal, good ol' middle of the road Outer Banks vacation home," Doug says. "I've got a lot of those, and I love them and I'm ready for more!" You can also find pet-friendly homes and houses designed for special events. These event homes can host between 25 to 125 guests for a wedding or virtually any other special gathering.
When it comes to harnessing those intangible qualities of energy and enthusiasm and directing them toward the successful running of a business, Doug Brindley and his team clearly recognize the power of things unseen. Friendliness, responsiveness, community engagement and an unparalleled commitment to service are all part of the unseen benefits that become apparent when working with Brindley Beach. Whether you're renting a beach house for the week, planning a wedding, selling a home, searching for your own Outer Banks house or a company to handle property management, you can be sure the staff at Brindley Beach will go above and beyond . . . and have a good time doing it!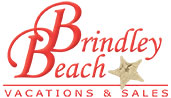 (877) 642-3224 • 1023 Ocean Trail • Corolla, NC 27927 • www.brindleybeach.com