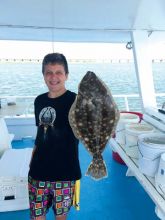 The Outer Banks offers so many ways to catch so many different fish in so many different places. There's bottom fishing for triggerfish on wrecks, fly fishing for trout in the sound, casting for bluefish in the surf, spear fishing for sheepshead on the bridges, pin rigging for king mackerel on the piers, trolling for tuna in the Gulf Stream, sight fishing for drum in the inlets and so many other ways to enjoy the thrill of luring a fish to your hook. 
All of these fishing choices can be understandably overwhelming. If you're new to fishing or you don't have all of your own equipment, never fear. There's a really easy way to get on the water and catch fish, and that's on a head boat like Miss Oregon Inlet.
A head boat is a large vessel that takes a big group of people out into the sound and inlet with each person paying individually. Some people call it party boat fishing. Everything you need is provided including the fishing license, bait, tackle and safety gear, and all you have to do is show up. Snacks and drinks are sold on the boat. 
Miss Oregon Inlet, a 65-foot vessel that accommodates up to 49 people, is based at Oregon Inlet Fishing Center, about 15 minutes south of Nags Head. It's been operating at the fishing center since the 1970s and perfecting the head boat fishing experience ever since.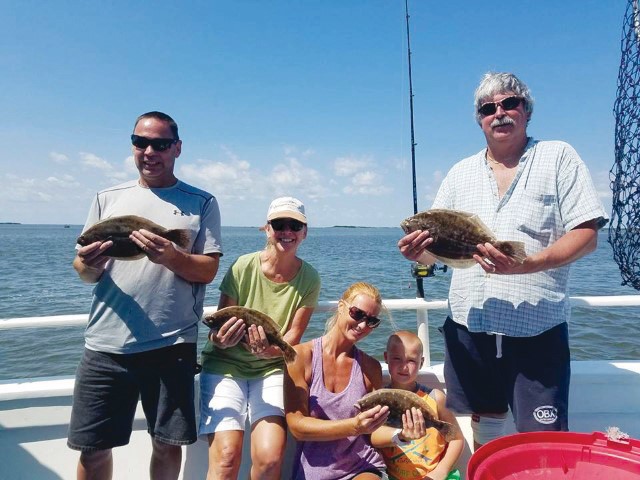 On the Miss Oregon Inlet you'll be drift fishing. You won't be casting repeatedly but rather dropping a bottom rig and waiting while the boat drifts with the tide. One thing about drift fishing is that it's tricky and takes a lot of experience to perfect. However, these are not your worries. Captain Randy Frees, the boat's captain since 2015, brings a wealth of experience to his job and is a master at handling Miss Oregon Inlet in the waters of Pamlico Sound. All you have to do is bait your hook, or let one of the mates do it for you, then drop your line and wait for the fish to start nibbling. Captain Randy will handle the rest.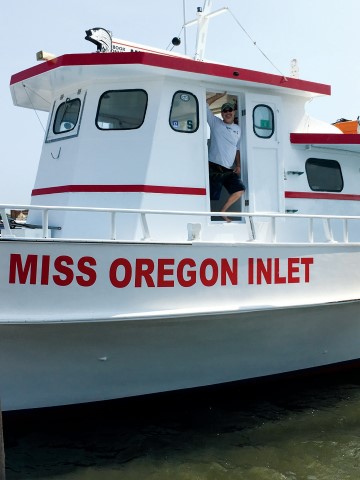 Drift fishing in the sound can yield an impressive variety of fish. As many as 18 species are brought in each season including spot, croaker, pigfish, pinfish, flounder, gray trout, speckled trout, bluefish, puppy drum, sea mullet, pufferfish, grouper, lizardfish, sea robin, ribbonfish and sea bass. Once in a while somebody will catch a skate or small shark. Anglers can catch and release or take their fish home to eat (as long as they're of legal size). If you need help with the cleaning, the expert fish-cleaning crew at Oregon Inlet Fishing Center will cut them into perfect fillets for you to cook at home.
Head boat fishing offers a great introduction to fishing, and it appeals to all ages, from toddlers to grandparents or great-grandparents. Trips are only a half-day, so they don't require eight hours of stamina like offshore trips do. Passengers can fish the whole time or take it easy in either the ship's shaded area or its cabin, where they can watch for abundant sea life including dolphins, many species of birds and sometimes even sea turtles. The ride is mostly smooth and leisurely, so passengers don't need to worry about the sometimes-turbulent conditions of the open ocean waters. Trips are rarely canceled for weather because the boat stays in the sound.
Captain Randy relishes handling a big boat with many passengers, whom he regales with his sea stories. The trips are especially fun for kids. "The little ones have a great time because they can move around, say hi to other kids on board and take a break in the shade when they need to," he says. There's a sense of camaraderie on a head boat, and people often leave having made new friends.
One of the exciting things about fishing on the Miss Oregon Inlet this year is that you'll get to fish alongside the new bridge over Oregon Inlet. The $252 million structure is an engineering marvel, and on the boat you'll enjoy a view of it that few people get to see. 
If you don't want to fish, but you want to see the bridge and the beautiful natural setting around Oregon Inlet, consider a private charter. Miss Oregon Inlet has ample space and amenities for private charters, parties and events, including indoor tabletops in the temperature-controlled cabin and a stereo system.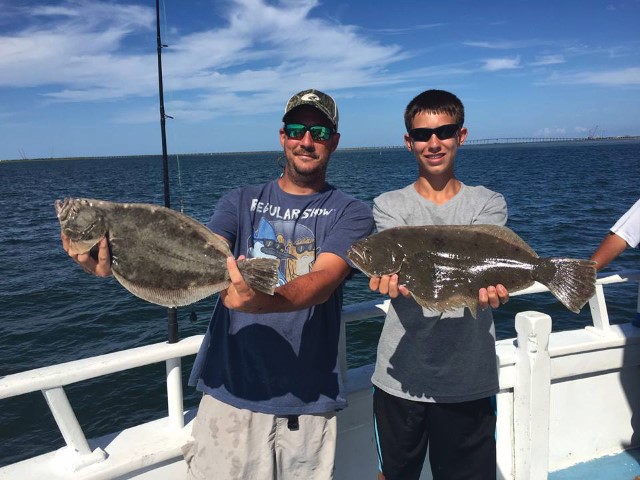 The boat's season starts May 1, and they are taking reservations now. You can choose a morning or afternoon trip or, new this year, a Twilight Fishing Trip from 5:30 to 7:30 pm on Tuesday, Wednesday and Thursday (through August 31). Coolers are welcome.
Tickets cost $38 for ages 4 to 10 and $48 for ages 11 and older. Kids ages 3 and younger fish for free. Miss Oregon Inlet offers discounts of $3 off for military, law enforcement, firefighters, EMTs and seniors. National Park Service Passholders also receive $3 off each ticket. If you're fishing with a group of 10 or more, they offer a great deal of $5 off each ticket — which equals out to one free ticket for your fishing party!  
Make It a Daytrip: 
Adventures Around Oregon Inlet
If you're headed to Oregon Inlet Fishing Center for a morning or afternoon trip on Miss Oregon Inlet, schedule in some extra time for exploring the other fun stuff to do in the vicinity. If you just zip down and back on N.C. Highway 12 like many people do, you're actually missing some very cool Outer Banks attractions in the area. 

Bodie Island Lighthouse: About 3 miles north of Oregon Inlet Fishing Center, the 1872 Bodie Island Lighthouse is a must visit. The lighthouse is open for climbing, and there's a nice museum and a bookstore inside the keepers' quarters. The view of the sound, ocean and marsh from the top of the lighthouse is stunning. Plus there are wildlife viewing platforms and walking trails through the marsh.

Coquina Beach: This is one of the best beach accesses in Cape Hatteras National Seashore, mainly because there's a lifeguard on duty in summer, tons of parking and a super-nice bathhouse with showers, restrooms and walkways to the beach. The beach here is wide and flat and sparsely populated. 

Oregon Inlet bridge: The new, $252 million bridge over Oregon Inlet opened in February 2019. Even if you drive over it and turn right back around and go back, it's worth the trip over the 2.8-mile bridge. The views from the crest of the bridge, 90 feet above the waters of Oregon Inlet, are breathtaking. 

Oregon Inlet Coast Guard Station: At the southern end of the bridge, you can take a left and backtrack a short way to a parking lot. Walking from there leads you to the old Oregon Inlet Coast Guard Station. You can't go inside, but it's cool to look at, plus the beach, jetty and dunes are very fun to explore here.
Pea Island National Wildlife Refuge: Once you cross the bridge heading south, you're in Pea Island National Wildlife Refuge. The drive along N.C. 12 is gorgeous, and the Pea Island Visitors Center is about 6 miles south of the bridge. The center has a little museum and store, restrooms and lovely walking trails. The beaches of Pea Island are some of the least crowded of anywhere on the Outer Banks.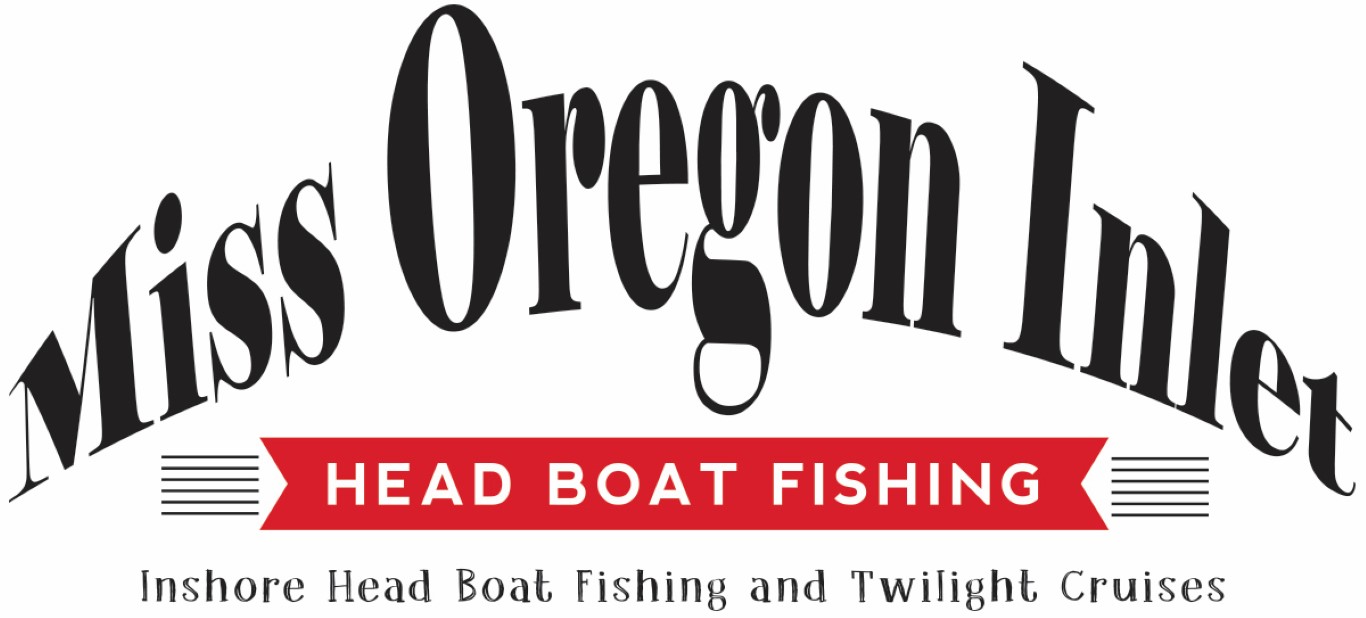 (252) 441-6301
missoregoninlet.com
98 Highway 12 South
Nags Head, NC 27959