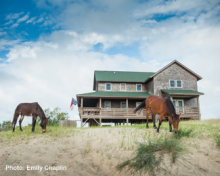 "Part of the charm of Currituck County," says John Wiltgen, marketing program manager for Currituck Department of Travel and Tourism, "is that there are no chains or big box stores. It's like stepping back in time... and we live in it." Wiltgen is referring to the staff and management of the Department of Travel and Tourism, who are lucky enough to live in this beauteous area, but also to the growing numbers of people who are moving to and vacationing in Currituck County.
With the wild Spanish Mustangs roaming free and the wide expanses of pristine shoreline, much of it accessible only by four-wheel drive, it's easy to see how the Corolla area beaches were recently voted #1 by online readers of Coastal Living magazine. What isn't so obvious are the many attractions and activities to enjoy in Currituck County before your feet even hit the sands of Corolla or the rest of the Outer Banks.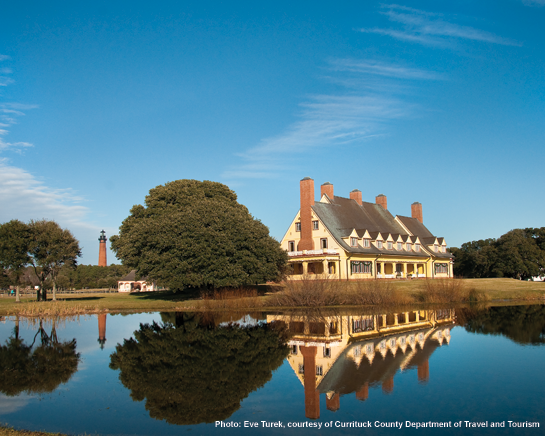 Spending a day in Currituck County feels a little like entering a time machine with the dial set 30 years ago - at least in terms of the open land and personality of the area. With its laid-back local folk, mom and pop stores, verdant vineyards and farmlands, fascinating history and miles of unspoiled nature, it holds a charm that easily entices you to slow down and look - not just drive through. You can spend an entire day exploring and still have more to discover, and to do so well, it's a good idea to gather a bit of knowledgable guidance. So, before you begin your Currituck County adventure, stop in at the Currituck County Welcome Center just over the North Carolina state line on U.S. Highway 168.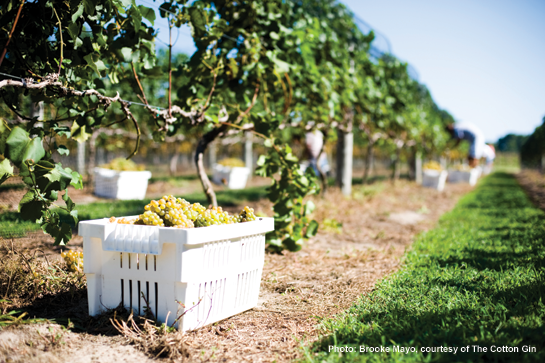 Opened in 2008, the Currituck County Welcome Center, the only non-state-owned visitor center at a major entry point in North Carolina, welcomed more than 70,000 travelers last year alone. You'll be greeted with complimentary coffee, clean facilities, Southern hospitality, plenty of information and lots of smiles.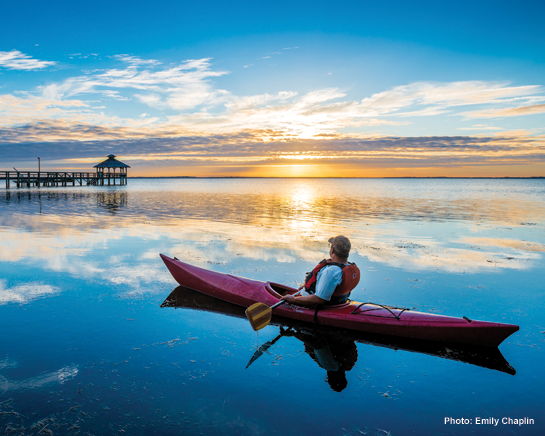 Springtime is a perfect time to meander on the Currituck mainland. Antique lovers can wander down the road and find scores of hidden treasures housed in old barns and charming storefronts. Take a break from the hunt and picnic on the lawn of one of Currituck County's vineyards or microbreweries, or pop into one of the many local restaurants where you can sample cuisine like North Carolina barbeque, locally caught seafood and down-home Southern cooking.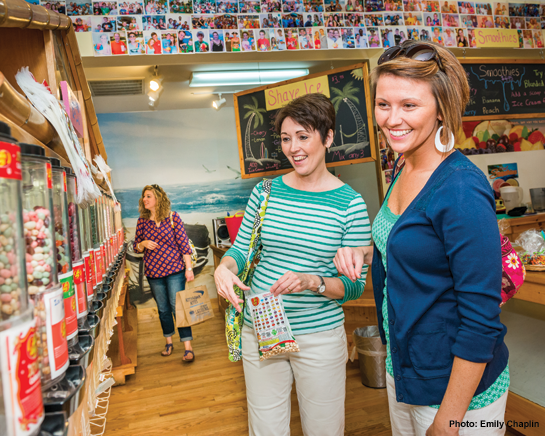 The highways of Currituck County are lined with eight historic markers where the story of the War Between the States unfolds. The easy pace of these highways and by-ways will inspire you to stop and look. History lovers will appreciate historic sites like the Jarvisburg Colored School and the Currituck County Historic Jail, two of the oldest county buildings in North Carolina. They are all within a short distance from each other and a stone's throw from the Currituck Ferry that takes you to nearby Knotts Island.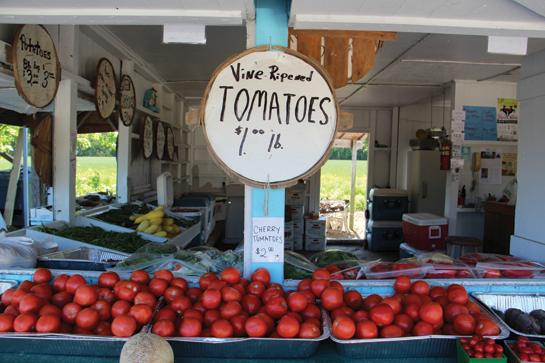 The ferry makes its round-trip voyage five times a day, seven days a week. The trip is 5 miles long and takes 45 minutes. Once aboard, you are able to leave your vehicles and walk around to enjoy the beautiful view of Currituck Sound. Once you're on the island side, stop at Knotts Island Market for some provisions then take your time exploring Mackay Island National Wildlife Refuge and the Charles Kuralt Trail and the Currituck Banks National Estuarine Preserve. Photo opportunities abound here with acres of pristine wetlands, marsh grass and cypress trees and an abundance of wildlife in its natural habitat.
Is golfing your passion? Golfers of all levels will find the perfect course here. Currituck offers some phenomenal, award-winning courses. Kilmarlic, named #14 in Golfweek's 2013 list of Best Courses That You Can Play in North Carolina, is one six courses on the Currituck mainland. After a day of enjoying the mild spring air on the green, tuck into a local day spa for a relaxing massage or facial before ending your day with dinner on the Intracoastal Waterway. In 2012 Currituck County experienced the highest percentage increase in visitor spending in the state of North Carolina. It's not hard to see why. With a surprisingly diverse environment and something for everyone, Currituck County -- its beaches, by-ways and off the beaten path treasures -- will have you coming back again and again.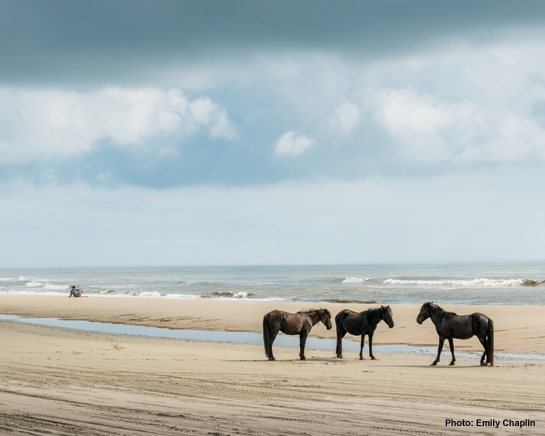 ---
Visit our WELCOME CENTER for more information
106 Caratoke Highway
Moyock, NC 27958
252-435-2947
500 Hunt Club Drive
Corolla, NC 27927
252-453-9612
877-287-7488