Cocooning yourself in lush cashmere on a brisk winter morning. Spritzing your pulse points with an enlivening Italian scent that brings to mind Positano. Slipping into your best-fitting pants on date night. Soaking in a bath of soothing French sea salts after a long day.
The little things that create joy are highly subjective.
"Just surround yourself with things you love," says Nancy Seitz, owner of Nest in Manteo. "It's an extremely personal experience so there's really no right or wrong way to do it. The key is to follow your heart."   
At her downtown Manteo boutique, Seitz helps others find the things they love, like those above and more. Her carefully curated collection includes some of life's finer goods. Thanks to worldwide travels and a wealth of retailing connections, she stocks items you won't find elsewhere on the Outer Banks – irresistible accessories, artisan jewelry, niche international fragrances, heavenly body products and distinctive ladies' clothing by Frank & Eileen, CP Shades and White + Warren, among others, plus luscious sweaters in cashmere and baby alpaca, all styles that shift effortlessly from a cozy fireside in Manteo to the streets of major metropolises.
Whether your joy comes from sweet comforts, luxurious goods or simple beauty, you'll find something to love at Nest.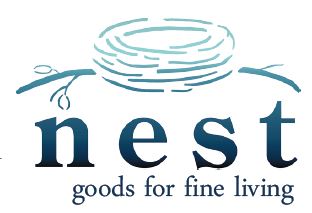 (252) 473-5141
105 Budleigh Street at Magnolia Lane, Manteo
nestobx.com
---