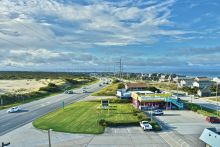 For several fall editions now, I've chosen to focus on autumn-ish things for the feature story — ghosts, haunted places, things that go bump in the night. Those are fun things to write about because there's so much of it around here! (And, as some of you long-term readers will probably know, I adore this time of year with its pumpkins, bonfires, holidays and even the spooky happenings.) But for this edition, I was talking with our fabulous summer intern, Hannah Lee, about ideas for the feature, and she suggested Things We Miss about the Outer Banks When We're Not Here. Shades of what's happening in her life since she's off to study abroad for the year … clearly future tripping about what would be in her head once she hopped off that plane in England. 
But I thought it was a darned good topic, both for the vacationers who are already dreaming of next year's visit and for us locals who, in so many cases, take extended trips in this off-season when our time is more claimable. I just got back from a trip oversees, and I honestly did miss this place, despite the splendor I was surrounded by in Italy. There's splendor here too, right? Maybe not centuries' old buildings but certainly ancient and graceful Mother Ocean.
A lot of what we miss, I believe, are the small, seemingly insignificant things — the things that bring daily meaning to our lives or are parts of our regular patterns that structure our days. Driving the Beach Road at a leisurely pace, peeking between houses for glimpse of what the waves look like today. Watching the birds that sit on power lines like notes on a staff. The dance of sea oats in the wind.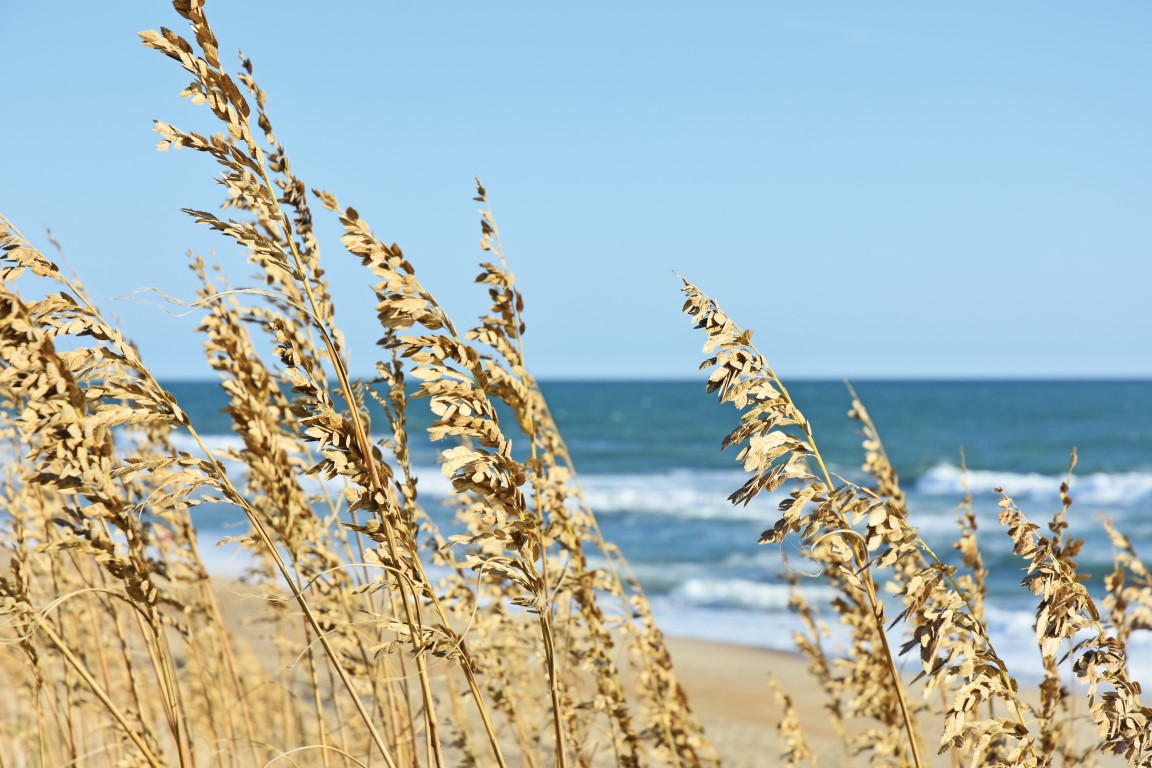 I wait every year for the honking song of geese flying in their chevron formation. As soon as I hear that, I start looking for other signs of fall, and they're always close on the wing. Who doesn't miss Outer Banks sunrises, full moon rises, sunsets and that endless horizon? The horizon is a big one. After you've been in a city for awhile, doesn't the view that stops begin to seem strange to you? Here, we are ever expansive, and I do feel that the sense we have of our personal space is less crowded because we can look out across a horizontal body of water with no obvious framework from most vantage points. I miss that about here a lot when I'm in a crowded mall or on a street with honking and cars and people. My thinking feels tighter, right along with my space.
Do you miss walking in cold sand? How about wind-swept dunes that are void of other people except you and your walking partner? The deep-belly roar of the ocean during and after a storm that you can hear from miles away? What about the pull of East? My husband can always orient toward East just by the pull of the ocean. Do you miss being able to tell what direction the wind is blowing with a quick look at any blowable object? When it gets right down to it, I never think to wonder what direction the wind is coming from when I'm not here. It's an Outer Banks thing – or at least an ocean thing. And then there are the stars. Sure, the same stars are overhead in the city you live in or the place you're visiting, but can you see them like you can here? There are nights here, especially in the clear, cold winter air, when I look at and gasp! Galaxies! Billions of stars shining down on us.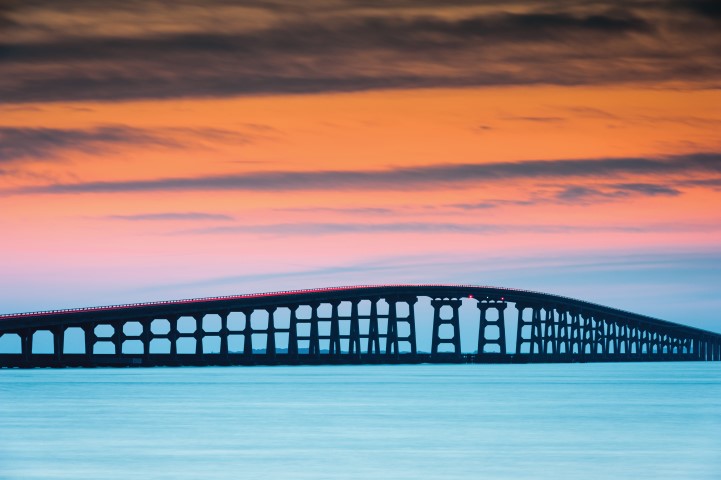 Many people miss the bridges. I've heard so many friends describe their drive back onto these islands after a time away as the breath they take, knowing they're home. That gradual rise into the air over our protecting waters provides more of those limitless views, and the rhythmic clu-clump, clu-clump as we pass from one side of the bridge to the other side – to our side – soothes us back into the Outer Banks mind. 
What about all the boardwalks: downtown Manteo, Duck, Nags Head Woods, Woods Road, Corolla? They're like an easement between land and water, a comparatively tiny wooden strip that allows us to transition from solid to liquid.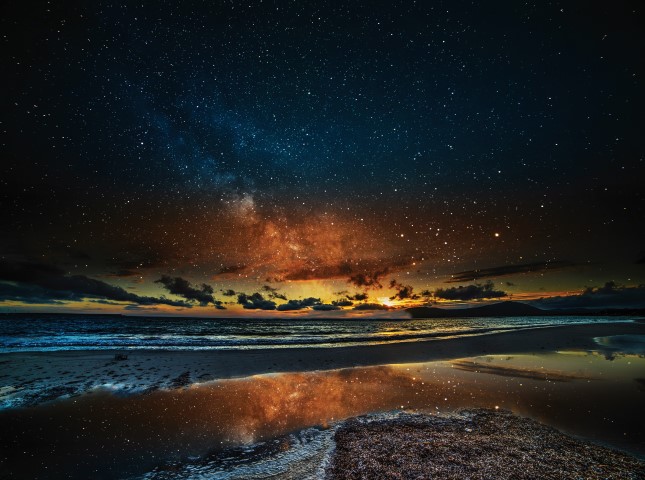 I think of our quiet streets when I'm not here. I imagine sitting on my porch at night and watching who's driving down my road in Manteo, the few and far between cars, the ones I recognize and wonder what that neighbor is doing out and about. Surely, many of you have the same experience in your neighborhoods. Or, do you ever notice the number of people out on two wheels and how many of them you know or at least recognize? Even if you're only here on vacation, an aspect of the Outer Banks that I believe is common for you and for us locals is that we get to know each other easily here. So, I bet that even after only a week's visit, there are faces you become familiar with and smile when you see each other. I miss that when I'm gone. I can smile at plenty of people – and I make it a point to do so. But I love driving down the street and waving at every other car that goes by because I know the person. You too? You're known. You're seen.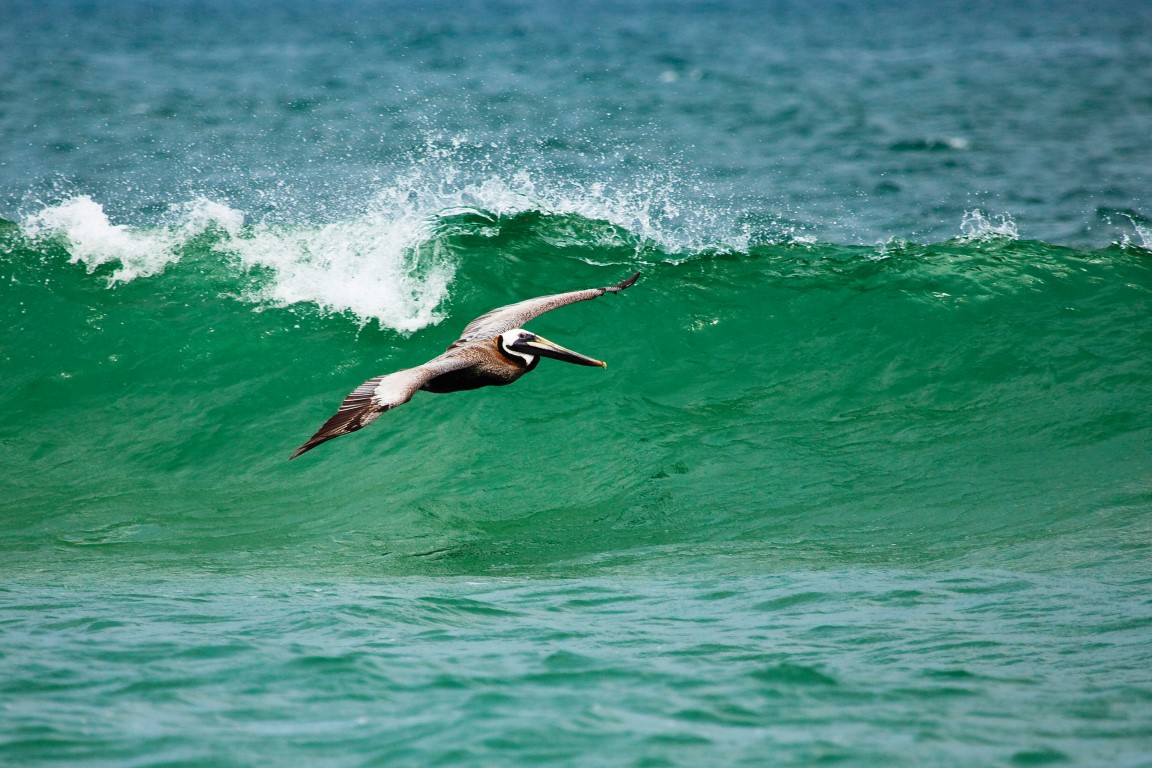 Then there's Rabbit Alley along the causeway, pelicans swooping low above the waves, vibrant clumps of red and yellow galardia, even the cactus plants that threaten feet along the walkways to the beach. I don't miss them, exactly, but I do miss the essence of the beach day that has me lugging chairs and towels over that boardwalk, avoiding their spars, to spend hours beach glass hunting, reading and sunning.
I miss the drive over Oregon Inlet onto Hatteras Island when I'm away. It feels like you go from the 21st century into the mid-20th just by that one several-mile, dangling bridge connector. The simplicity of the island's towns (even Avon, by comparison), the notable lack of noise, the even more notable lack of giltz are all so present. It's our own, local version of missing these islands without even leaving if you've lived here for some decades because Hatteras Island is like the Outer Banks of old. We go there from the northern beaches and, in juxtaposition, miss the mostly wide, open spaces, the small motels, the funky shops that have been serving folks for so many years that used to punctuate this part of the Banks too. 
Finally, when I'm gone, I miss the surf culture. By that, I mean I miss the tie with the water that makes so many of us merpeople – some intriguing cross of human and water creature who knows what the ocean and sound are doing based on instinct, who is so in touch with the 65% of saltwater making up our body that we all but merge with the waves we dive into, who sees the waters surrounding these Outer Banks as a sort of baptism into the holy every time we submerge ourselves. Since these waters are what drew (or kept) most of us locals here and why almost all vacationers come here, I'll take a chance and claim this mixture of hydrogen and oxygen as what the majority of us long for the very most when we're away. Our lives revolve around it, and so many of our local memories are seen through a watery lens.
I think Thomas Wolfe might have intended to exclude these islands when he stated that you can't go home again. The Outer Banks always opens itself up to you, no matter how many times you leave and return. Welcome home.