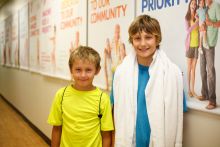 When we make a commitment to living a healthier lifestyle, we think about exercising regularly and planning healthier meals. Fitness classes make their way into day planners, and suddenly the weekly grocery list requires more thought than some hurriedly scribbled notes as you walk out the door. And while fitness goals and healthy eating are important factors in achieving good personal health and wellness, they aren't alone, especially at the Outer Banks Family YMCA where living a healthy lifestyle means spending quality time with family and building ties within your community.

Take the Active Older Adults Group, for example. They get together for group fitness classes and meet up to swim laps in the indoor pool like many members, but they also gather in the lobby just to have coffee together in the mornings – even if they aren't planning to work out. The Y is all about encouraging members to connect with each other and participate in the YMCA's fitness offerings as well as skills classes and social gatherings. Because the YMCA isn't just a gym ... it's a community.

Membership Director Ryan Henderson said, "There is definitely a sense of community among our members. Group exercise class participants encourage, motivate and check up on each other. Our childcare staff becomes a family extension as they spend time with the children in their care. Our Active Older Adults Group can be found in our lobby enjoying each other's company on an almost daily basis."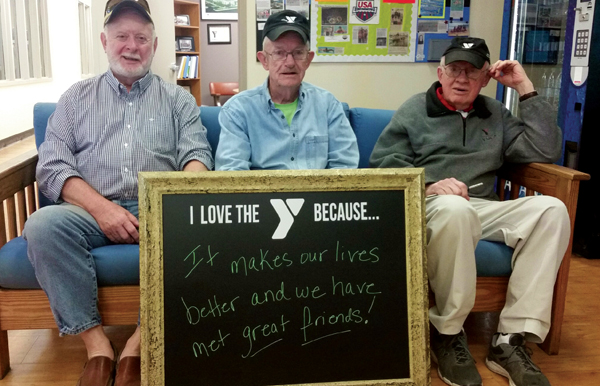 The YMCA provides a variety of programs that aren't purely focused on fitness; they're about improving the lives of members. Childcare providers and parents, you can take a monthly Parenting Enrichment Program at the Y, while youth ages 10 to 14 can take a babysitting class. The Y also teaches CPR and First Aid classes that are open to all, even non-members, and that's just the start of their outreach.

"In addition to all that we do at the Y, we also volunteer throughout the community," Henderson said. "Our staff and members volunteer at both the Outer Banks Marathon and Half Marathon every year as well as at the super popular Outer Banks Seafood Festival. We are always looking to partner with community members for the benefit of the community as a whole."

Since opening in 2001, the YMCA has been supporting charitable causes on the Outer Banks from actively participating in them to fundraising. They also host the annual After Prom Party, established to create a safe and fun environment for all high school students on the Outer Banks following the dance.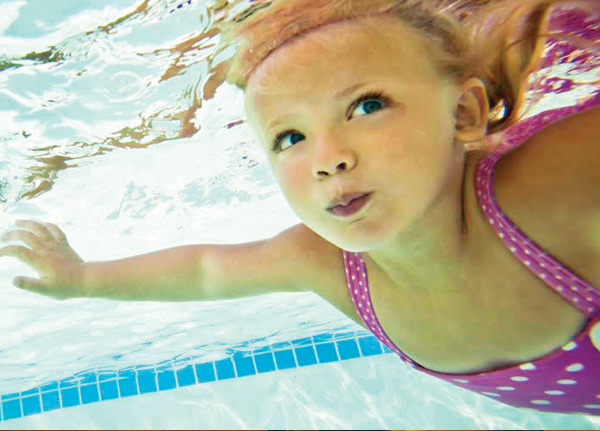 Not sure how to get involved? A group fitness class is an easy way to meet fellow members and find your niche in the welcoming YMCA community. There are exercises for all fitness types and all ages offered regularly such as Zumba, AquaFit, Boot Camp, Yoga and Pilates. And, really, whether you are hitting the treadmill or lounging in the lobby, you are bound to encounter members and staff that will make you feel right at home.

The Outer Banks Family YMCA features state-of-the-art facilities including a full gymnasium with basketball courts, an indoor pool, outdoor pool with play area, health and wellness center with innovative cardio equipment, cycling room, group exercise room, racquetball courts, a Stay and Play childcare area, an interactive zone and the on-site Town of Nags Head skate park (which is open to the public). Your YMCA membership includes the personalized FitQuest too so that you can set goals, track your abilities and plan your nutritional needs with an online meal planner and grocery assistant. You can also set up regular meetings with a YMCA FitQuest coach.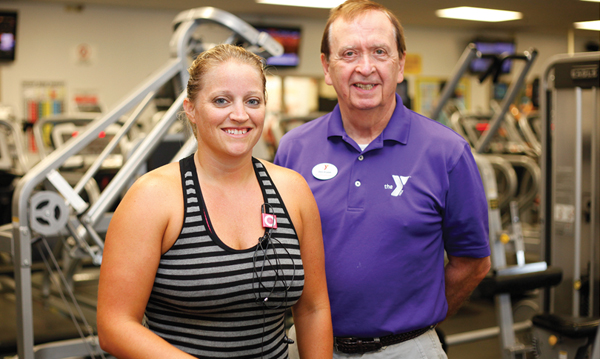 "Our staff does a great job of connecting with members," Henderson said. "They focus on each individual member and try to learn about this member's own journey. We check in on families. We set goals and check on progress. We truly care about our members for the people they are."

This year, the Outer Banks Family YMCA is offering two new group fitness classes each with a level of energy that is sure to motivate. Group Fight will improve participants' cardio fitness with mixed martial arts movements done at a rapid-fire pace. The YMCA staff calls the class electric, and with combinations of moves from the boxing ring to the fighting cage, it sounds like quite the thrilling cardio experience.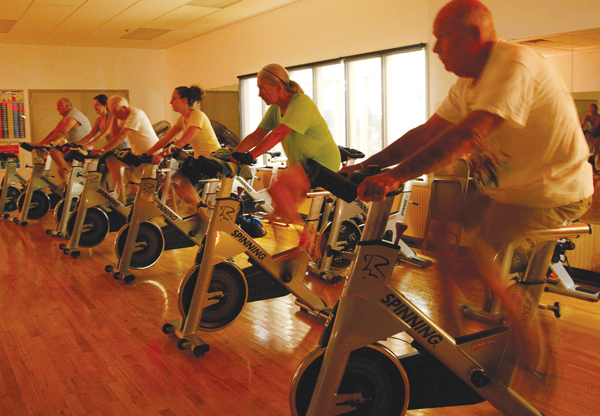 On the other end of the spectrum, Group Power is a high-rep weight training workout that uses an adjustable barbell, weight plates and body weight to blast all of your muscles. Like most fitness classes, make sure to attend this one several times before you can expect to get into the rhythm of it and see results. Once you are familiarized with the techniques, you can get to building strength, confidence and the sense of accomplishment that comes with improved fitness.

And if you're planning a visit to the Outer Banks this summer, the YMCA is for you too. Seasonal visitors can pick up a day pass or a 10-day pass for an individual or for the whole family to take advantage of the facilities and classes. We recommend the outdoor pool!

The Outer Banks Family YMCA is open Monday through Friday from 5 a.m. to 9 p.m., Saturday from 8 a.m. to 6 p.m. and Sunday from 1 to 6 p.m.
---
Interested in becoming a member? 
You can sign up for a free one-week trial membership at the YMCA with full access to the health and wellness center, group fitness classes and more!
Some limitations may apply.
For information on membership and activities at the Outer Banks Family YMCA 
call (252) 449-8897
or visit ymcashr.org/outer-banks