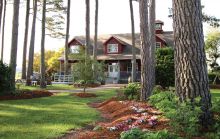 You know that point in any trip when you're on the last stretch and the anticipation overwhelms you? Almost there, almost there…. For locals and visitors here, it's that piece of highway right before the bridges – that landing strip to the arch that takes you over to your Outer Banks home. And sitting like a marker at the northern edge of that route is The Cotton Gin, a place to shop, stroll through a winery and take a break before reaching the busy bustle that lies beyond the bridge.

The little oasis of the Cotton Gin holds a charm that enchants both tourists and locals. Even though it sits directly off the highway in the little town of Jarvisburg in Currituck County, the chaos of the surrounding traffic and travelers is forgotten once you enter its parking lot. If you decide to check out the store, you'll enter a world of nautical gifts, books, clothes, a café, winery and more. It's a landscape that practically insists that you rest for a bit on a picnic table under the shade trees, sampling a glass of local wine grown on-site.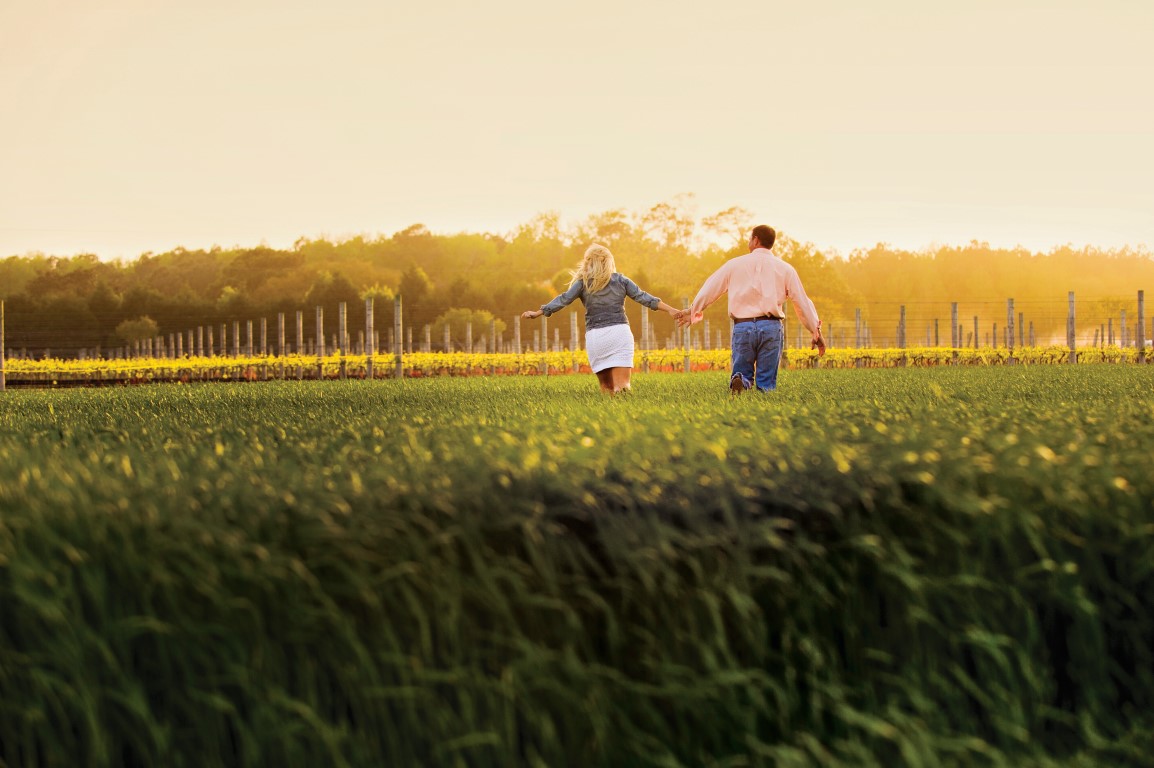 Just a glance at the spacious red building with white doors and classic architecture will take you back a century to the birth of this beloved establishment. A passion for hunting and farming caused the Wright family to settle in Currituck County. In 1956, the Wright brothers (no, not those brothers) bought the circa 1929 building as a working cotton gin. In the late 1960s, the operational gin was opened as a general store. The farmland surrounding the gin was maintained despite the struggle against development of the land. That agricultural legacy continues today, as the land is still in use for field crops and grapes.

At the Cotton Gin, time seems different. It moves slower; it's quieter; it urges people not to rush. "Come in," it seems to call. "Browse a little . . . or a lot. The beach is not going anywhere." The surrounding pine trees cool the air. In such a nice place, why not give in to the irresistible combination of country and coastal charm?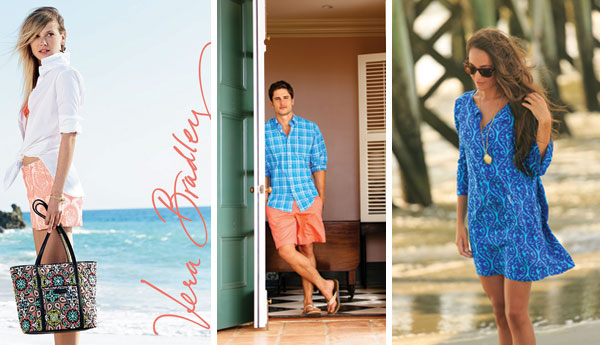 One reason for the Cotton Gin's vast success could be because it's bound to contain something that appeals to anyone. The sprawling retail store houses multiple floors with rooms and lofts of coastal-inspired gifts such as books and candles, beach-themed decorations, jewelry and quality clothing brands. They feature products like Tommy Bahama, Simply Southern, Vera Bradley, Escapada, Scout, Pandora, Vineyard Vines and other popular clothing and accessories for men, women and children.

Upon entering the store, the welcoming outward appearance of a classic farm house (albeit, one that has expanded in size several times over!) might cause you to expect the homey aroma of Grandma's pancakes and syrup. But that sweet smell will be coming from the huge selection of fragrant candles and the gourmet kitchen and tabletop department. What you'll find in all the rooms, nooks and crannies are treasures certain to spur even a child's sense of nostalgia. 

No two rooms in the Cotton Gin are the same. Each one boasts its own theme. The entire third floor of the store is dedicated to Christmas, Halloween, Thanksgiving, Easter and St. Patrick's Day decorations, keeping the holidays alive even in the oppressive heat of summer. 

The hallways running between the three floors of the Cotton Gin twist their way through the store, taking shoppers into multiple rooms before they find the next. Whether you decide to run through the rooms or peruse each one in detail, minutes can turn into happy hours of shopping at the Cotton Gin. Where else can you find a store selling collections of Outer Banks cookbooks, figurines of Santa Claus riding a surfboard pulled by dolphins, a music box with dancing puppies and a Coca-Cola tray from the 60s alongside coastal art, lovely jewelry and top notch wine?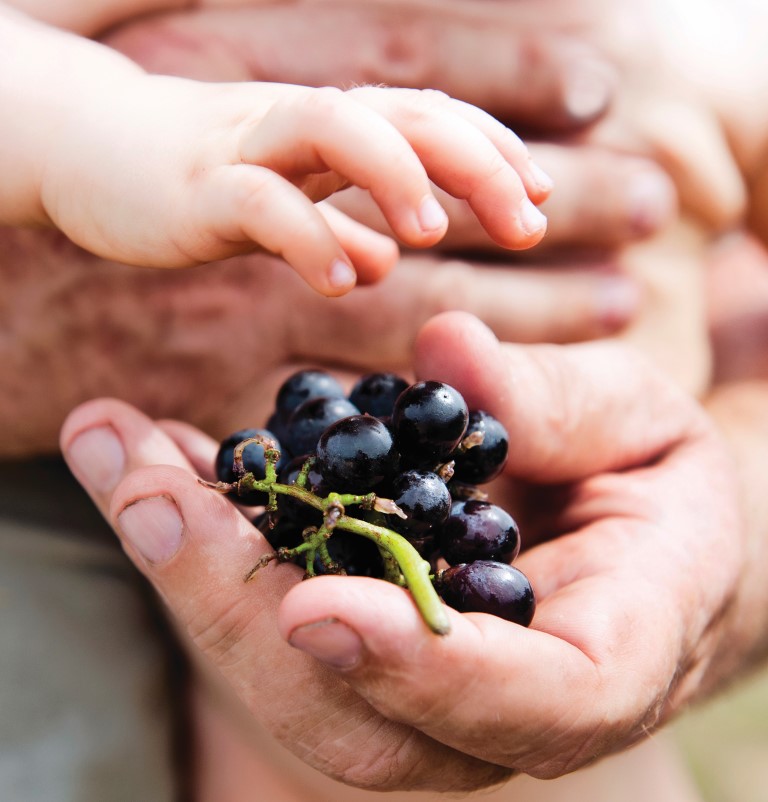 The Cotton Gin is taking new strides in this 2015 season by opening a restaurant. Their Thyme and Tide Café, serving salads, desserts, coffee and homemade breads, provides a quiet spot to grab a meal before entering the crowded restaurants and shops on the beach. "I think this new venture is incredibly exciting," Candy Wright, a member of the Cotton Gin family, says. If you work up an appetite from a bout of intense browsing, just meander over to the north entrance of the Cotton Gin. There, you'll be able to enjoy outside dining at the picnic tables while sitting in the shade of surrounding trees, listening to the lull of the store's wind chimes. The café starts with breakfast at 8 a.m.

The store's popularity led to its expansion of shops in Corolla, Nags Head and Duck, so you can continue the experience no matter where you are on the Outer Banks. But the main location in Jarvisburg is also home to Sanctuary Vineyards. Fifteen leafy acres of native, French and Italian grapes and a thriving winery surround the Cotton Gin, placing the rustic building in a beautiful setting. It may surprise you that this coastal area produces wine, but they do – and take it from us, they're mighty tasty. Syrahs, Tempranillos, Viogniers and Cabernets are some of the most popular varieties as well as Muscadine, made from the sweet muscadine grapes local to this part of North Carolina. And don't forget your friends back at home! A bottle of Wild Pony White or Coastal Collage is a sophisticated souvenir that will spark memories of your lovely beach vacation or bring joy to others as a tasteful gift.

This summer, Acoustic Sunsets (live outdoor music events) will take place every Thursday, starting May 23 and continuing until late September. These family-friendly events will also offer complimentary wine tastings and live music from local artists, and it invites attendees to picnic on the north lawn outside of the Cotton Gin.

I don't like to use the word "unique" when I write. It's overused, generalized and loses its emphasis. According to its dictionary definition, "unique" means, "having no like or equal; unparalleled; incomparable." So, for this occasion, I will use the word to describe the Cotton Gin: It is truly a unique establishment. Between the shop and the vineyard, country, coastal and cosmopolitan forces combine to create an entity that can pass as a destination of its own. While most vacationers might claim to travel hours just to stick their toes in the warm sand outside their cottage, their journey isn't complete without time spent at the Cotton Gin.  
---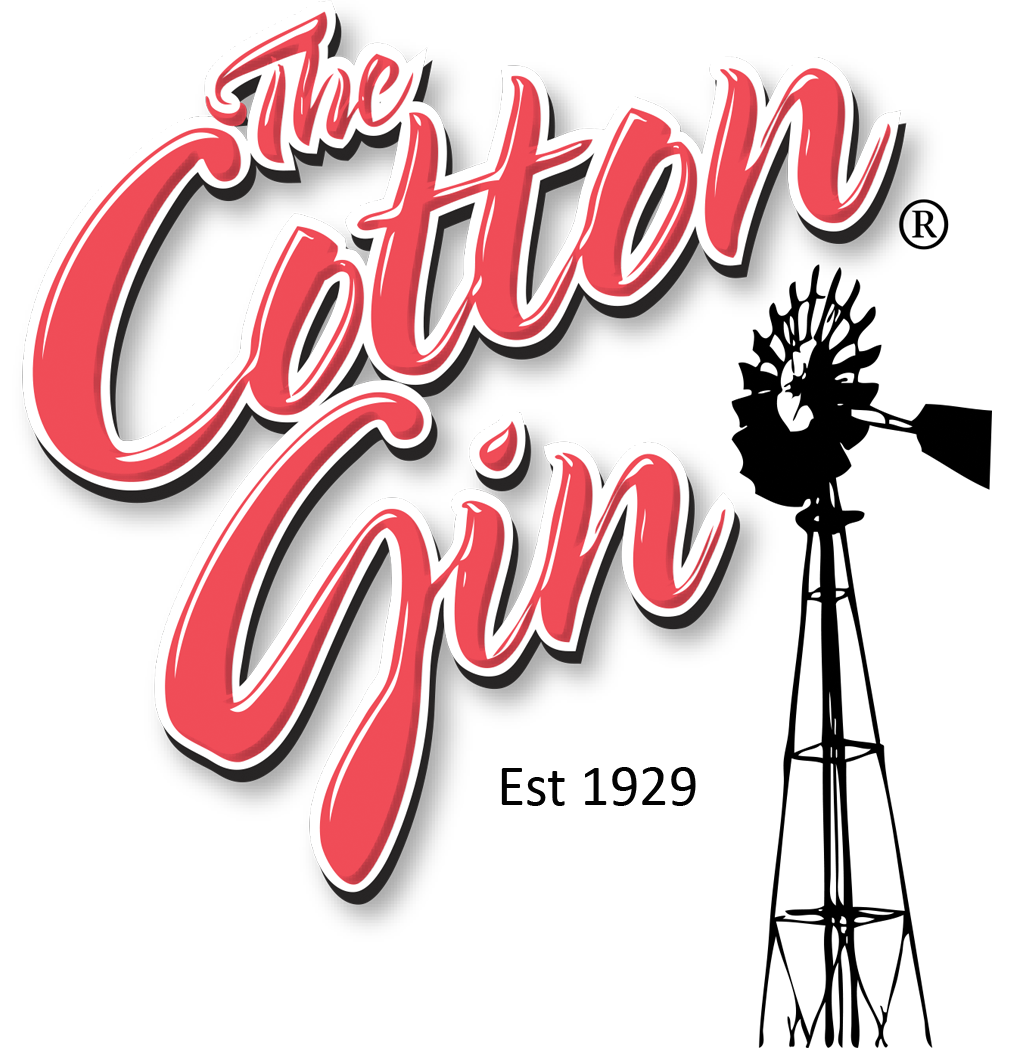 Jarvisburg: (252) 491-2387 | 6957 Caratoke Hwy
Corolla: (252) 453-4446

 | 

TimBuck II
Duck: (252) 261-2387

 | 

1185 Duck Rd
Nags Head: (252) 449-2387

 | 

The Bypass, MP 14.5