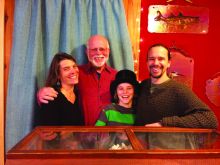 Ocracoke Island has a history as deep as the waters of the Atlantic. Legends of swashbuckling pirates, flaming ships, buried treasure, haunted houses and more abound on Ocracoke, and for Amy Howard, manager of Village Craftsmen craft gallery, these stories are more than legends; they're family history. Six great-grandfathers ago, the Howard family name arrived on Ocracoke by way of William Howard, Blackbeard's quartermaster. The Howard family has been a fixture on Ocracoke ever since, and in spite of their piratical progenitor, they remain firmly involved in all aspects of the community. At Village Craftsmen, housed in an historic cottage on charming Howard Street, you can find quality local and regional handcrafts along with ghost and history tours and a strong online presence connecting the legends of Ocracoke and the Howard family's history to the world.
Life on an isolated barrier island isn't always easy, and in the early 20th century many people had to leave Ocracoke to make a living, including Amy Howard's grandfather. Amy's father, Philip, was raised in Philadelphia, but the pull of Ocracoke was strong, and the family eventually moved home. Philip and his wife moved back to the island in 1970 and decided to open a craft shop. Initially housed in a teepee with $35 worth of inventory, the Howards made the shop work even before a larger influx of tourism to Ocracoke. "People loved coming down Howard Street to the shop then, and they still do," Amy says. Her parents' friendly personalities and storied family history made the shop a success even in the early days.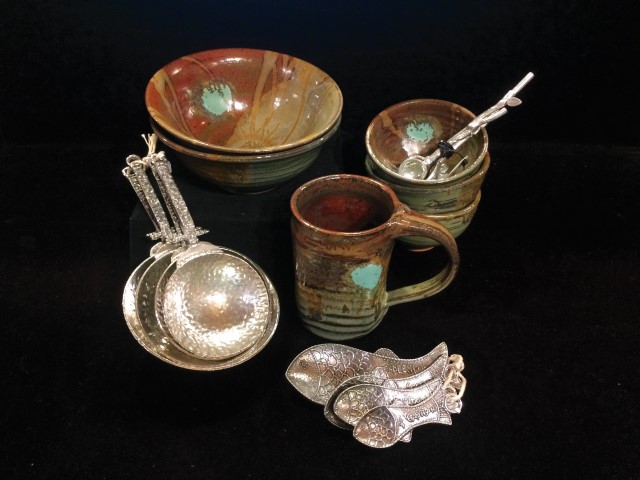 Village Craftsmen began selling homemade rings, wooden toys and other craft items, but as clientele on the island changed, the items they offered evolved as well. As business increased, Philip and his father constructed the building for the shop themselves, initially using it as their home, gradually expanding it over the years. Village Craftsmen focuses on high quality affordable handcrafted items. A lot of pottery as well as charming utilitarian and decorative items fill the gallery. An eclectic mix of jewelry, wooden utensils, musical instruments, pewter and glasswork are other popular pieces. They sell local and regional items as well as crafts from across the nation. Everything is handcrafted in the United States. 
As Ocracoke has grown and changed, the Howards have been sure to keep up with the times. "Ocracoke is a popular shopping destination now," Amy says. "We have a lot of great craft shops." She says that being part of the shopping community is important to them, and they see the other businesses as partners in the Ocracoke shopping community rather than competition. "We try really hard to not duplicate what other businesses have," Amy says. Ocracoke and the Howard family have evolved and changed together through the years.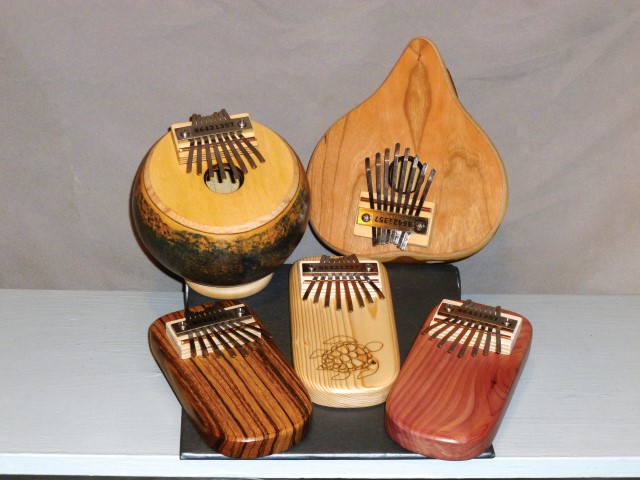 Community is the heart of Village Craftsmen, and the Howard family participates in many aspects of Ocracoke life. Philip is Ocracoke's unofficial historian and is one of the founders of the Ocracoke Preservation Society, of which Amy is the former director. Amy's brother, Stefen, has created a popular mobile web app, Ocracoke Navigator, that celebrates Ocracoke history with articles, audio tours and vintage photos. For more than 20 years now, Philip has written a daily blog and monthly newsletter included on Village Craftsmen's website. The blog features posts about daily island life and history. Their Facebook page includes updates on what's happening in the community. "A lot of people use these when they need their Ocracoke fix," Amy says. Philip's monthly newsletter explores an historical Ocracoke topic using in-depth research. Amy says that if they're ever stumped at the Ocracoke Historical Society, a quick Google search of Philip's newsletters or blog usually provides the answers!
Amy and her husband, Dave Tweedie, are carrying on the Howard family tradition of deep community involvement. Dave moved to Ocracoke in 1993, falling in love with the island first and then Amy, who had then recently returned to Ocracoke after living abroad and on the West Coast. "He's here for good!" Amy says. A fiddler, Dave was a founding member of the popular band Molasses Creek and is the director of Ocracoke Alive, a nonprofit organization that works to bring more arts programming to the community and the school. Ocracoke Alive also puts on the yearly Ocrafolk Festival featuring storytellers, musicians and artisans celebrating Ocracoke's history. Amy and Dave's son is the 10th generation of the Howard family to live on Ocracoke.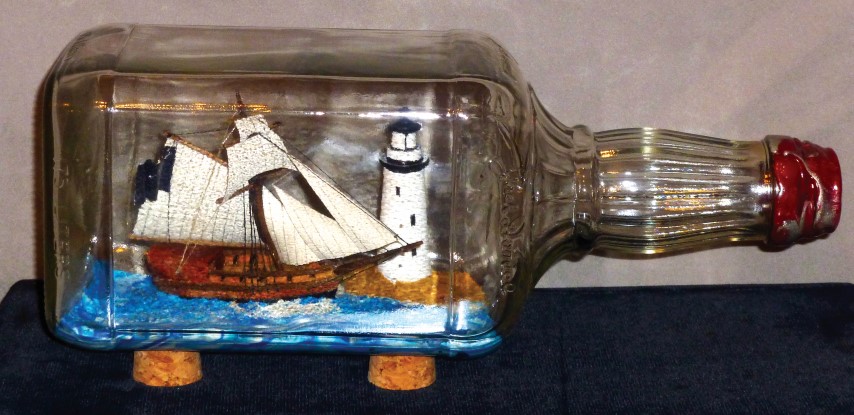 Being a repository of Ocracoke's history means possessing a familiarity with the island's ghostly and ghoulish residents as well. The Howard family offers a combination ghost tour/history walk two nights a week from mid-May through the end of September. Led by Philip, Amy or David, the tour lasts about an hour and a half and costs $15 per person and only $5 for a child. The tour meets at the Howard family graveyard across from Village Craftsmen at sunset, and participants go on a walking tour, visiting sites of historic happenings and reported hauntings. It's less of a Halloween-ish things-jumping-out-at-you event and more like visits to historic spots while hearing stories that will stick with you afterward and make you think. "It's kind of creepy!" Amy says. Ocracoke's isolation and lack of prominent streetlights add to the spooky vibe of the tour.                
These days you're more likely to find yourself on Ocracoke as a result of a ferry boat ride rather than shipwreck or serving as a member of a pirate crew, but all the same, when you disembark on the tiny, scenic, magical, historic, otherworldly island of Ocracoke, do yourself a favor and amble down Howard Street to Village Craftsmen. You'll be pleased to find not only beautiful and useful arts and crafts to take home as a reminder of your trip, but also a wealth of history and legend in the members of the Howard family. And on an island renowned for its stories of buried doubloons, you'll find that this living connection to Ocracoke's fascinating history is the greatest hidden treasure 
of all.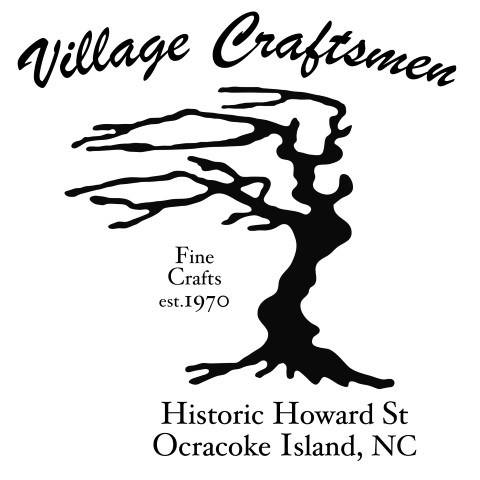 (252) 928-5541
www.villagecraftsmen.com
170 Howard Street
Ocracoke, NC 27960