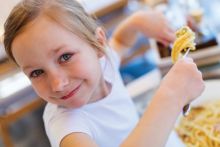 People come to the Outer Banks for a multitude of reasons: the ocean air and pristine beaches, the wild ponies and rolling sand dunes, the historic sites and epic watersports. But more than anything, we come to make memories, to laugh and play and to eat with our loved ones in a relaxed setting that we'll remember for years to come. There's no place where this is more evident than at Corolla's Salt Water Grill. Owner Chuck Read is passionate about creating memorable food in a setting that's conducive to a family dynamic, where we can sit and eat and tell stories in a restaurant that feels like home away from home.

"People come here for an experience," says Salt Water Grill's owner, Chuck Read. "I do the best I can to have that come across in the translation of our food." A true restaurateur, Chuck created his first menu at age 9 and has been working in the culinary world since he was 16, starting as a dishwasher and prep cook and working through nearly every possible position, including a celebrity-owned restaurant in New York City. This wealth of experience is evident not only in the freshness and quality of the food but also in the teamwork and unity exhibited by Salt Water Grill's staff. The combination is truly memorable.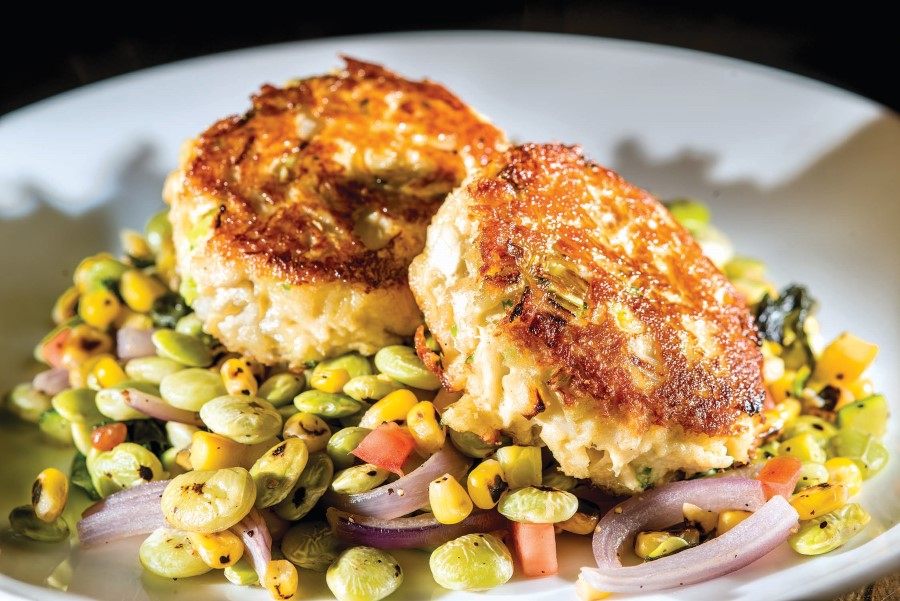 Take their shrimp and grits, for example. Jumbo shrimp from North Carolina waters are served over creamy cheese grits with Andouille sausage and grilled sweet corn in a roasted tomato gravy.  Every aspect of the dish is made fresh in-house. Their fish and seafood is hand-selected from local fishermen, and everything from sauces to salads to seasonings for their french fries receives attention to detail unusual in a restaurant that seats 100 people. For an old school Outer Banks experience of fried fish or oysters, Salt Water Grill serves each order up freshly hand-breaded. "If I wouldn't serve it to my family or to my favorite grandma, it's not going out to anybody at any table," says Chuck. Their fish and chips rival those served in England, and the beef brisket is a stand out, served with blackberry BBQ sauce and smoked Gouda.
Chuck hopes to foster a dynamic from the pre-cell phone era, with a focus on conversation and family fun, but a restaurant's happy, welcoming vibe doesn't spring out of nowhere. For Salt Water Grill, part of creating a memorable family atmosphere emerges from the teamwork and generosity of spirit of the staff. "I can't do anything without the people who work with me," Chuck says. "Nobody works 'for' me. We work together." Salt Water Grill's staff is proud of their involvement with several charities, including the Make-A-Wish Foundation and sponsoring a local family at Christmas. Chuck was also selected as a judge in the Duck Food and Wine festival and serves as Vice President of the Outer Banks Restaurant Association. He says he views other local restaurants as community, not competition. They pull together and root for one another to succeed. That ethic is also evident in Salt Water Grill's own kitchen. "I drive the bus, but at the same time I can't pull anything off without my staff," Chuck says, "even if that means I've got to bus tables, jump in the dish pit, cook or work the front door. I'm no better than anyone else."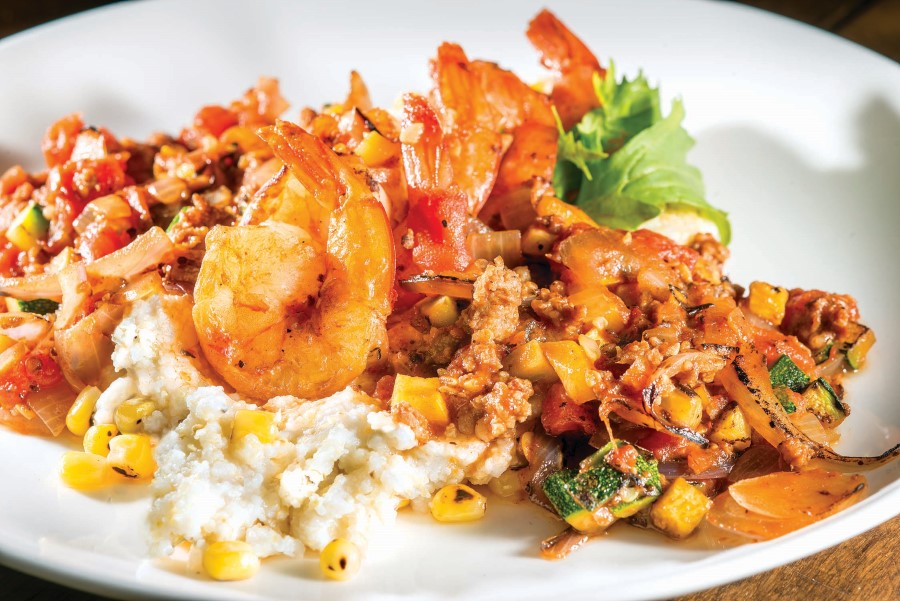 Community is more than a buzzword at Salt Water Grill. Aside from his community involvement in the restaurant scene and with local charities, Chuck also has strong family ties to the area, strengthening his commitment to using local products in order to have an impact on the local economy. "I'm on this beach for the long haul," Chuck says. "It's home." Chuck's grandparents owned property in Kitty Hawk, and when their getaway home turned into their full-time home, his grandfather became deeply involved in the community and even served as Kitty Hawk's first mayor. "I may not have lived down here my entire life, but I've been here every single year I can remember," Chuck says. "The beach means something to me." Chuck moved down in the early 2000s and has called the Outer Banks home ever since. As he now raises his own family on the beach, Chuck says it's important for him to set a good example for his son by acting as a positive force in the community that he loves. 
"Everything does come back to quality, family and making sure that what I'm doing is right," Chuck says of Salt Water Grill. Between the owner and staff's community and charitable involvement, teamwork and can-do attitude, it's pretty safe to assume that Salt Water Grill is doing something right. Truly memorable food doesn't have to be fancy, but when it's high-quality, locally sourced, skillfully prepared and served in a beachy atmosphere that promotes conversation and fun, the simple act of eating with your family can turn into the vacation memory of a lifetime.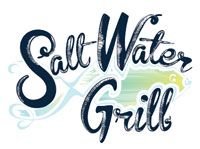 ​(252) 453-2101
811 Ocean Trail, Monteray Plaza, Corolla
saltwatergrillobx.com
 
---