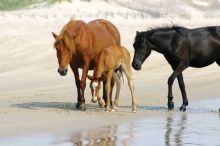 It sounds like the stuff of legend – wild ponies descended from Spanish mustangs prancing along the shore, Coast Guard stations that once guarded against Nazi invasion, an entire town buried in sand – but these are just some of the stories and explorations you're likely to encounter on a ride with Back Beach Wild Horse Tours in Corolla. From the moment you arrive and board one of their open-air safari vehicles, it's clear you're in for an adventure. The Outer Banks aren't lacking for legends; hopping on a Back Beach vehicle brings those stories to life and makes them a memorable part of your own vacation adventure.

When owner Bob White opened Back Beach Wild Horse Tours, his goal was simple: to provide an excellent level of service and family fun for all ages. Originally a Jeep rental company, Back Beach started off equipping families with a Jeep and a map printed with trail markers where they were likely to find wild horses. This shifted to guided tours, which were enhanced when Bob pioneered the safari-style vehicle. Facing forward, seated about 8 feet in the air, the trucks provide a smooth ride from road to road's end to sandy beaches, with clear views for all passengers to spot wild mustangs. The large capacity vehicles accommodate all ages and can seat up to 14. Car seats are fine, so the littlest family members can enjoy the tour too. 

The tour guides at Back Beach are known for their engaging personalities, senses of humor and deep historical knowledge of the area. Many guides are locals who trace their lineage back generations on the Outer Banks; one has a great-great-great ancestor who was North Carolina's first governor! "They're full of old tales and interesting information," says Bob. Four of them even live in wild horse territory, past the end of the road, so they're deeply familiar with the patterns and routines of the horses.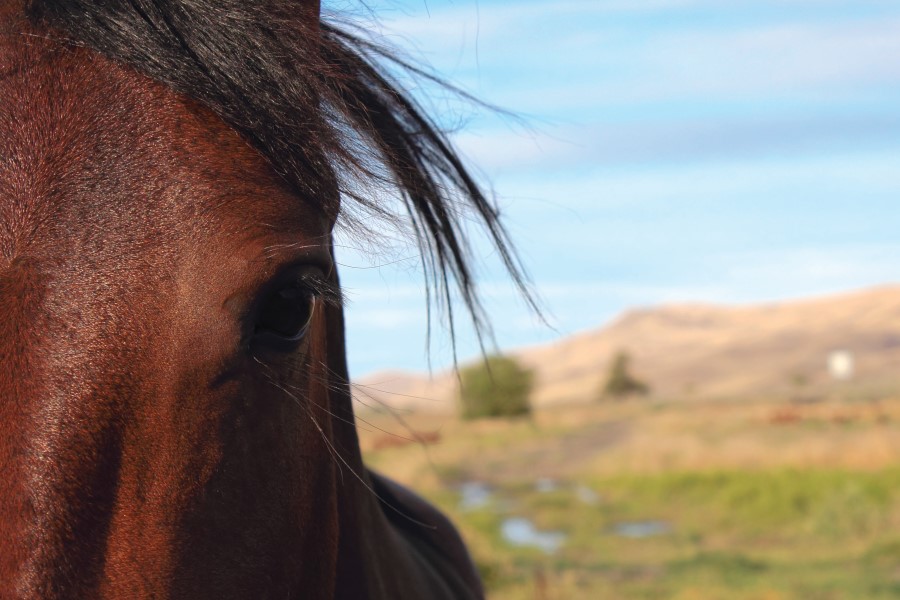 And let's talk about those horses. When the first Europeans landed in the New World in the 1500s, their horses were pushed off the boat, possibly to lighten the vessel. When met with heavy resistance from the native population the explorers hastily retreated, leaving their horses behind. For nearly 400 years these horses thrived in the isolated Corolla area, through further explorers, colonization and world wars. It was the land development of the 1980s and 1990s that eventually threatened the herd to near extinction. Inbreeding, accidents due to vehicles and eating indigestible food brought this herd of magnificent animals, now extinct in their original Spain but once numbering nearly 3,000 from Morehead City to Corolla, down to only 40 horses. 

In the mid-90s the herd was relocated beyond the paved roads of Corolla, the area fenced to allow them to roam from ocean to sound while protecting the horses from the road. Their numbers have since risen to around 100 and a new male from Morehead City was recently introduced to maximize genetic diversity. 

Catching your first glimpse of these magnificent creatures from a distant time and land is truly an unforgettable experience! Depending on the season and weather, guides will drive you to find horses on the beach, in the woodsy marshes or near the calm waters of the sound. "They literally go where grass is greener," says Bob. During spring mating season, you might catch a glimpse of males fighting when love (and competition) is in the air. In summer you're more likely to see horses prancing down the beach to catch a breeze, and if the flies are biting there's a chance of spotting the rare and magical sight of wild horses frolicking in the ocean waves. This is a rarity, but if it occurs on your tour, you're in a for a treat.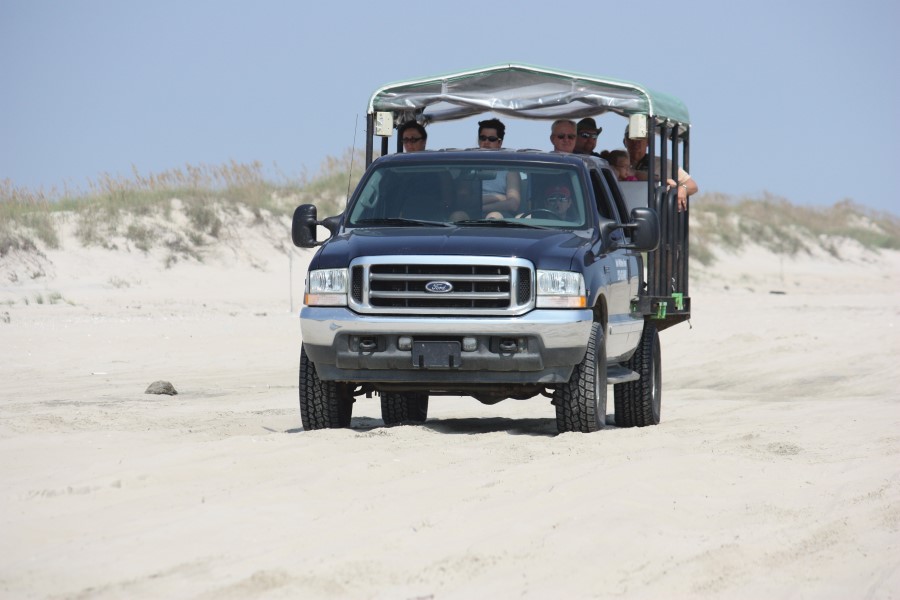 Regardless of what the horses are doing when you see them, there's plenty of other wildlife and local lore to absorb during a tour. Dolphins and porpoises are a common sight, as are red foxes. In springtime it's fairly common to find a den or two of cubs. Birds are abundant on a tour as well as a trove of rich local history. You can cruise past an area that used to feature an inlet and the once thriving town known as Seagull. When an active sand dune moved southward and filled in the inlet, the abandoned town was swallowed in sand. Legend has it there are still houses buried there. Other cool historical places include cattle dips leftover from the area's cattle industry and lifesaving stations where the Coast Guard once patrolled the beaches for German invasion during WWII. 

Adventure, history, family fun – these are the things that make an Outer Banks vacation special. When you head out on a Back Beach Wild Horse Tour you're sure to encounter all three. Come let the wild mustangs of the northern beaches romp and frolic their way into your family's very own vacation memories.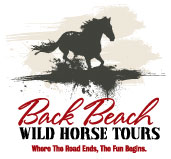 (252) 453-6141
1159-H Austin Street | Corolla
seewildhorses.com