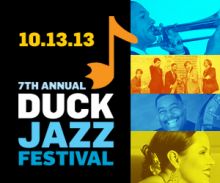 Sunday, Oct. 13 | Gates open at 10 a.m.
What do you get when you cross some cats with a duck? The Duck Jazz Festival!
Grammy Award-winning jazz trombonist Delfeayo Marsalis headlines the 7th Annual event, set for Sunday, October 13 on the Town Green. The gates open at 10 a.m. and the swing begins at 11 a.m. This free, non-ticketed event is a highlight of the fall season on the Outer Banks. This year's festival promises to be the best yet, with an impressive lineup of musicians and even more jazz events planned.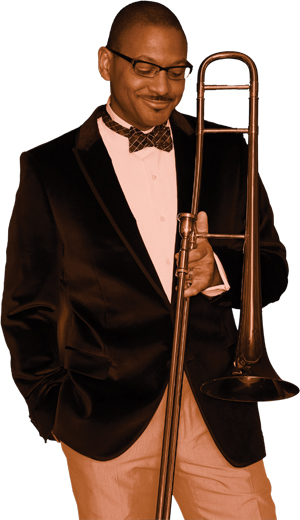 Marsalis, along with his father and three brothers, earned a National Endowment for the Arts Jazz Masters Award in 2011. A Berklee School of Music double major (performance and audio production), Marsalis later earned a MA in Jazz Performance from the University of Louisville and has been conferred with an honorary doctorate from New England College. In addition to performing with other ensembles, he has also excelled as a bandleader. Not only has he recorded his own original work, but he also has produced more than 100 recordings for artists ranging from Harry Connick, Jr. to Spike Lee to the Preservation Hall Jazz Band, among others. His heart for jazz extends to the next generation, as he has directed and founded after-school and summer jazz programs and workshops for students of all ages, both in his native New Orleans and elsewhere in the country. While in Dare County, Marsalis will present a workshop for local high school students on Friday, October 11.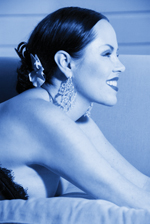 Classic jazz and blues Diva Lavay Smith will bring her San Francisco-based seven-piece Red Hot Skillet Lickers band to Duck to treat festival attendees to their repertoire of original compositions as well as jazz classics. The band includes trumpet, trombone, alto and tenor saxophone, piano, bass and drums. Smith's stage presence and vocal mastery echo those of 1940s and 1950s jazz legends including Billie Holiday, Dinah Washington, Bessie Smith and Little Esther Phillips.
North Carolina tenor saxophonist Peter Lamb and the Wolves (trumpet, drums, vocals, piano, upright bass and bass saxophone) will dish up an internationally flavored jazz buffet that spans a wide range of musical styles and influences, even drawing inspiration from early rockers. The quintet has been together since 2008 and produced their first album in 2011.
Caroll V. Dashiell, Jr., the Director of Jazz Ensembles and String/Electric Bass Professor at the East Carolina University School of Music, rounds out the festival. A longtime educator and performing musician (he joined the ECU faculty in 1989), Dashiell received DownBeat Magazine's Jazz Educator of the Year Award back in 2002. He has performed with the Boston Pops, National Symphony and Washington Philharmonic Orchestra in addition to musical greats including the Fifth Dimension and Ray Charles. His discography includes production or performance on more than 35 national and international recordings, and he will bring the CVD Ensemble to Duck.
In between the main stage acts, live jazz events will occur in the amphitheater, including Take the A Train Through Jazz History, highlighting the sounds and story of jazz development and growth.
Festival-goers are encouraged to make a full day of this free event and bring picnics, beverages, chairs and blankets; however, no umbrellas or tents will be permitted on the grounds. Food and drinks will be available for purchase as well as Duck Jazz Festival merchandise and artist CDs, and chairs will be available to rent. Festival-goers can find news and updates at the Town's website, duckjazz.com.
Mark your calendars for kick-off musical events on both Friday, October 11 and Saturday, October 12:
On Friday, local jazz and blues musician Mojo Collins and his band Triple Vision will present a free "Special Concert in the Courtyard" of the Scarborough Faire Shopping Village from 2-6 p.m. On Friday and Saturday, the Blue Point plans live jazz from 6:30-9:30 p.m. in the restaurant as a festival kick-off.
So, whether your idea of a great concert experience is to kick back and relax to some smooth swing or to jump up and dance, you are sure to find your rhythm and lose your blues at the 7th Annual Duck Jazz Festival.