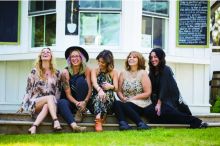 The Lovie's experience is likely to be different from any other salon or spa you've been to. It's a mixture of high-end talented women with a bohemian, laid-back vibe. It's NYC-trained stylists who specialize in the natural-looking balayage technique. It's airbrushed perfection makeup for your wedding day that, incredibly, still looks beautifully like you. And it's body and face treatments that combine the latest techniques with products created from the earth's own pure and ancient healing ingredients.
How do they pull it off? Alicia Arranz, the founder of Lovie's, explains it this way. "We're a small team of highly talented and thoughtfully picked artists in our crafts. What we bring to our clients is an art form with attention to the details. Yet, we've very consciously chosen to deliver that level of care within an atmosphere of genuine warmth. Lovie's is a place where, from the second you walk in, you know we're listening to you, caring, bringing our best hearts forward on your behalf."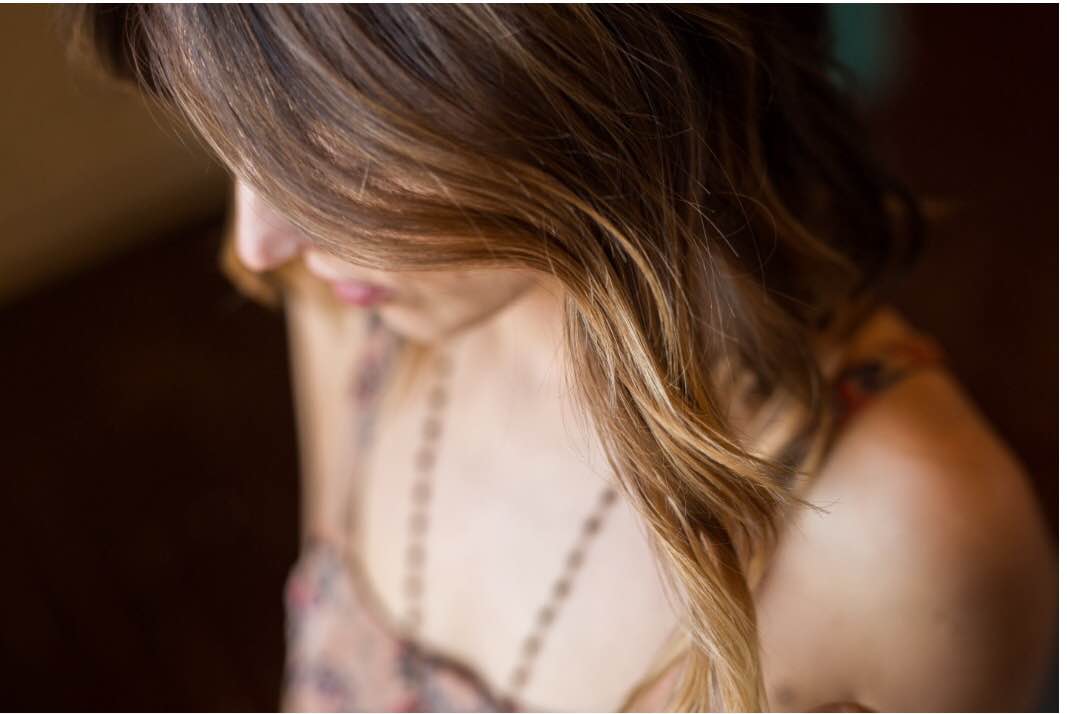 This kind of atmosphere — this pervading spirit, if you will — is actually an invitation. Take a deep breath, slow down, observe what's around you and what's inside of you, co-create a space where you're the center of it for awhile, where you allow yourself to be taken care of. It's a good thing to practice.
Local clients who have already experienced Lovie's are extremely loyal. That's why appointments are set way ahead of time. But the team also encourages new clients to call to see what might be open for them. Serendipity, after all, is almost always at play, right? Maybe a regular had to cancel her appointment, which leaves a space open just for you for that facial you need or a soothing massage or a cut and color.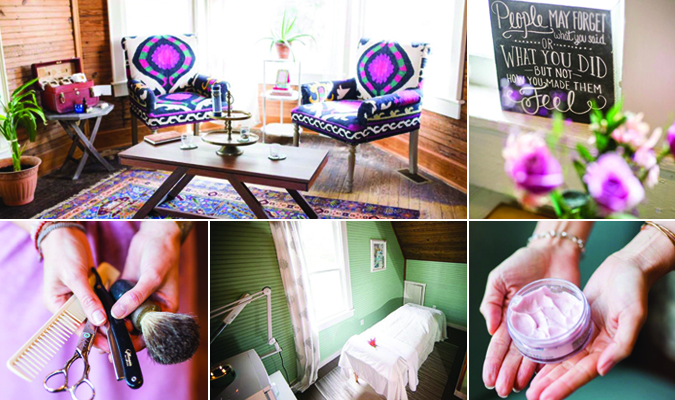 The popularity of Lovie's has grown since the day the doors opened in 2014 when it was only Alicia creating the magic. As the circles radiated and gathered more and more customers in, the team grew to the five women it is today: Alicia, Girl Boss, Stylist; Kelly, Make-up Artist, Salon and Spa Director, Right-hand Woman; Panda, Fire Dancer, Mama and Stylist; Jennifer, Licensed Esthetician, Yoga Instructor and Make-up Artist; and Lori, Massage Therapist, Intuitive and Wise Woman.
And, as the salon and spa grew, so did two logical outreaches. One is the wedding business. Lovie's is now one of the most sought-after salons on the entire Outer Banks for their hair and make-up services for brides and their attendants. But it's more than the romantic, flowing, free people hair styles or the expertly applied airbrushed make-up that has made them so popular. As you might guess, it's the tone they set for the entire day when the bridal party is with them. Their intention is to make everyone involved feel relaxed and loved from the inside out … and perfectly pampered, with the bride's vision accomplished from the outside in. The way they describe it is so right: "For hair and make-up, we go together like peaches and prosecco … and will slip into your day like old familiars with that just right balance of buoyant and grounding energy."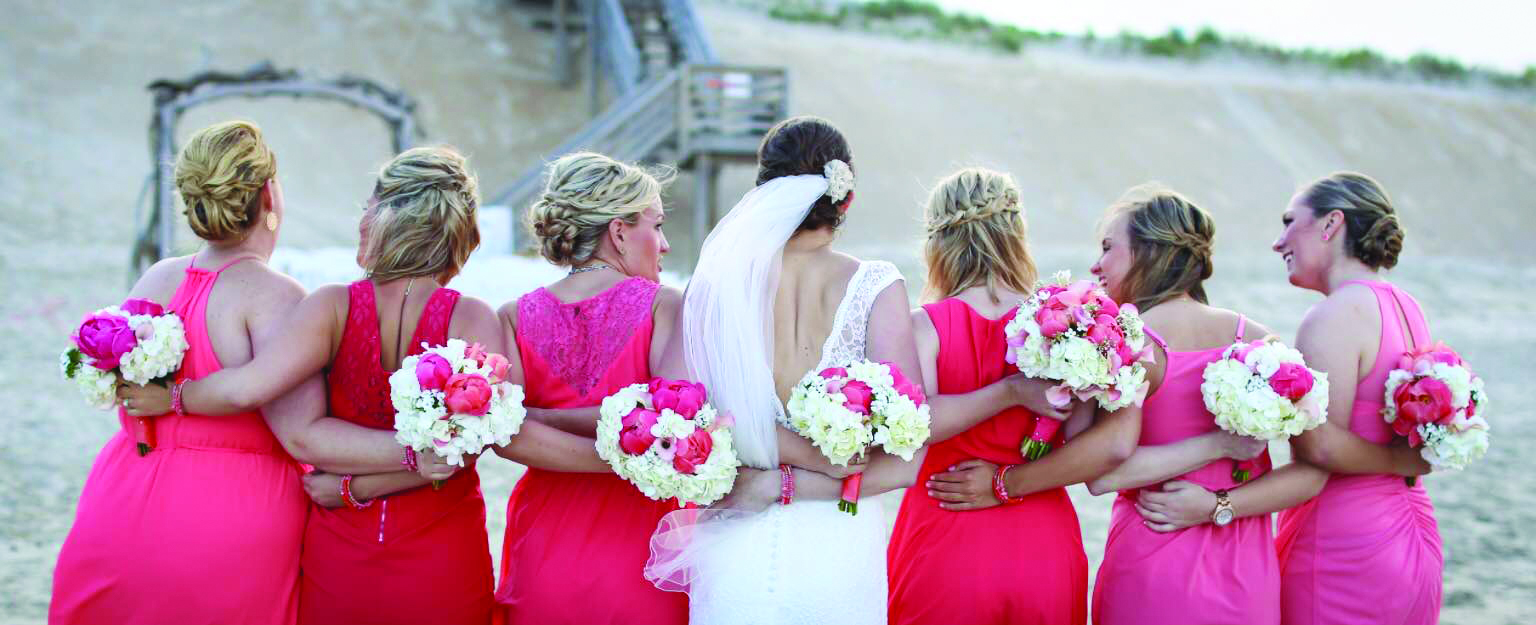 The second outreach is Lovie's Wellness. Alicia and Kelly decided to partner to extend the atmosphere, generosity and welcoming energy of the salon and spa into a larger venture that incorporated yoga and other wellness activities. So, in the summer of 2016, Lovie's Wellness opened in connection with Outer Banks Yoga, one of the most established and beloved studios in the area. Classes and gatherings happen every week, so stop on by.
Give yourself the gift of stepping into the space of Lovie's and Lovie's Wellness. What you'll leave with will stay with you and shine out, beautifully, from within.
---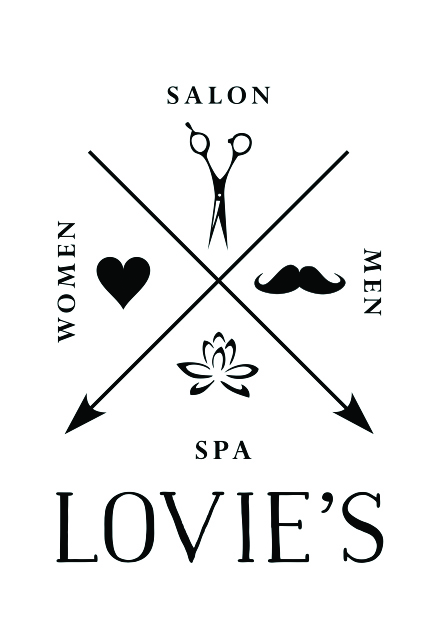 (252) 453-0912
1130 Corolla Village Road
loviescorollavillage.com
---