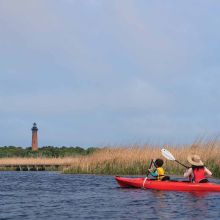 Autumn on the northern Outer Banks absolutely enchants. Most of the humidity drops out of the air, leaving warm sun and a cool, refreshing breeze. The ocean's warm for swimming; shops and restaurants are open, but summer crowds have calmed. It's an ideal environment to explore the plentitude of activities and events that Currituck County offers in the shoulder season. Hang on tight because you're about to fall for the Currituck Outer Banks.
Currituck Outdoors
If there's one thing Currituck County is known for, it's the wild horses of Corolla. Descended from conquistadors' Spanish stallions shipwrecked nearly 500 years ago, the wild mustangs roam free on the beaches and dunes. There's no better way to spend time outdoors than observing the wild horses as they prance up and down the beach, manes blowing in the breeze. There are several wild horse tour companies in Corolla, and they're open all fall, though some may require advance registration. Offering horse-centered adventures, most in open-air vehicles, these companies combine the fun of viewing wild horses in their natural environment with learning about their history. Horse tours are a great activity for the whole family, just bring kids' car seats when you come for your tour.
Kayaking the sounds and waterways of Currituck County is another amazing way to spend time outdoors on the northern Outer Banks this fall. Many local companies offer rentals, tours, guides and lessons to get you on the water and immersed in the natural beauty and abundant wildlife. Kayaking platforms are a relatively new addition to the Currituck kayaking scene. You can paddle out to a camping platform in the Northwest River and enjoy the ultimate getaway, ideal for fishing and wildlife. Give Currituck's Parks and Recreation a call at (252) 232-3007 for more info on reservations.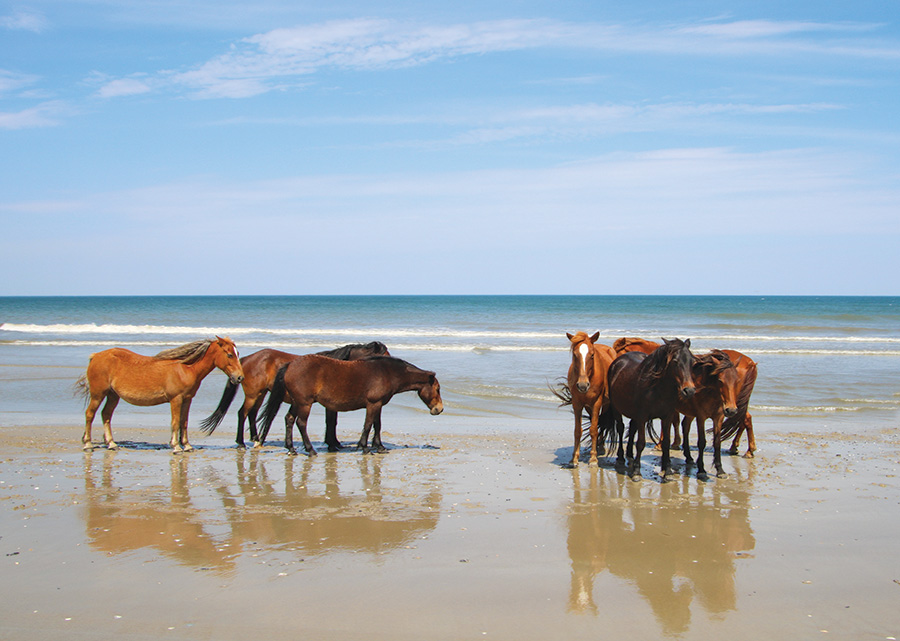 If golfing is on your autumn Outer Banks bucket list, Currituck does not disappoint. With some of the East Coast's most beautiful courses, Currituck offers golfers of every skill level an opportunity to enjoy the verdant fairways and immaculately maintained greens of six different courses. In Moyock you can check out Eagle Creek Golf Club and Grill for an affordable option that's great for casual golfers at all skill levels. Kilmarlic is a resort destination on the Albemarle Sound with golf cottages, tennis courts, pool and a practice facility. Carolina Club is known for its island green par 3 hole and features water, wetlands and bunkers. The Pointe is located near the Wright Memorial Bridge and offers some of the finest fairways and greens along the East Coast. For family-friendly fun, there's Holly Ridge Golf Course, featuring 18 holes and a lit driving range. Once you've crossed to the Outer Banks, you'll find The Currituck Club, which is set up so golfers face a different challenge every day depending on the direction of the ocean breeze. 
And if the Outer Banks signifies beach time for you, autumn in Currituck couldn't be more perfect. With wide-open beaches, warm sun, cool breezes and summer-warm water, a fall beach day is magic. Kiting, fishing, beachcombing and shelling are popular autumn beach activities, along with watersports like surfing, kiteboarding and standup paddleboarding. Currituck has lots of watersports rental companies that offer equipment and lessons to enjoy fall on the water.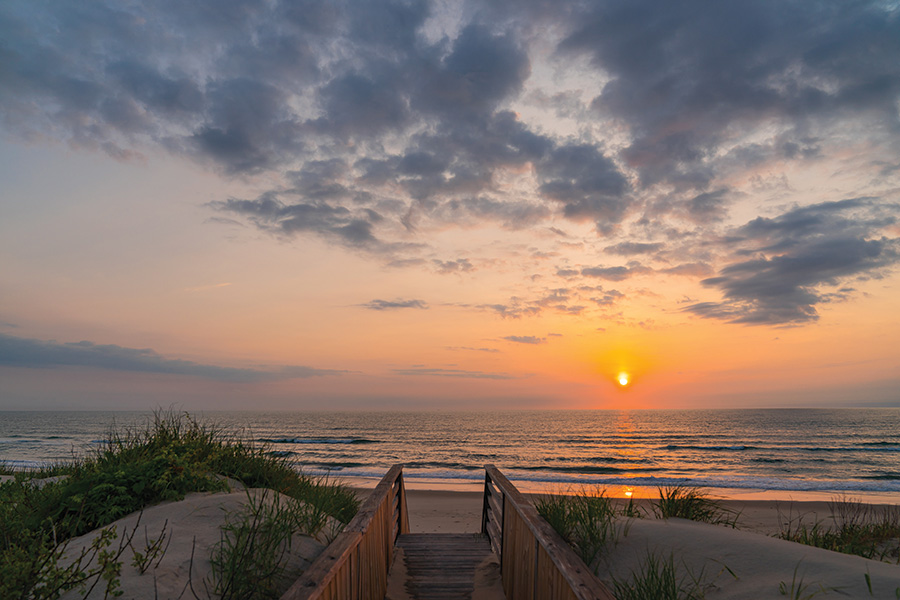 Currituck Cultural Sites
Whalehead is the immaculately restored 1920s Art Nouveau mansion in Corolla. Now a museum, construction on Whalehead began 100 years ago as a gift of love from Edward Knight to his new wife, Marie. The Knights were enamored with the hunting and wildlife in Corolla and constructed the mansion as their getaway to enjoy time with family and friends. With its copper roof, cork floors, ornamental chimneys and Tiffany lighting, this architectural gem has some of the most distinctive features of the Art Nouveau style in America. Whalehead is open for tours all autumn, and the grounds are perfect for special events and weddings. 
Also located in Historic Corolla Park is the Currituck Maritime Museum. This family-friendly site features exhibits focusing on restored boats and maritime artifacts. Other exhibits include life-saving stations, fishing, decoy-carving, boatbuilding, and lighthouses of the Outer Banks. 
Across the street from the Maritime Museum, you can tour the historic Currituck Lighthouse. This brick lighthouse was first lit in 1875 and is open to the public all fall; you can climb its spiraling 220 steps to admire the view. Featuring the original Fresnel lens, the Currituck Lighthouse continues to flash today.
Currituck County is part of the N.C. Black Heritage Tour, known as the African American Experience of Northeast North Carolina, which celebrates the contributions of African Americans to the culture of the area. A collaborative project between six counties, this trail links historic sites across northeastern North Carolina. The Currituck portion features The Historic Jarvisburg Colored School, which was founded in 1867 and played a vital part in education for African Americans; Corinth Missionary Baptist Church, which was founded one year after the abolishment of slavery and is still active today; and the gravesite of Benjamin J. Bowser, Captain of the Pea Island Life-saving Station, which was manned by an all-Black crew.
Currituck Food and Bev
If all the exploring outdoors and at Currituck's cultural sites has gotten you hungry and thirsty, there are lots of options for fall refreshments. Farming is an important part of Currituck's history, and many of the area's farm stands continue to offer fresh, local produce. Powell's Roadside Market is open seven days a week through December; Morris Farm Market is open through the end of October; and Moyock Farm Market and Grandy Farm Market are both open through fall.
Like farming, vineyards are a longstanding part of Currituck's history. Sanctuary Vineyards was established by the Wright family, who've called Currituck home for seven generations since their ancestor shipwrecked on its shores. Sanctuary is open year-round and specializes in family-friendly fun. Their Currishuck Oyster Festival happens November 26, with all-you-can-eat steamed oysters and more. Martin Farm and Winery overlooking scenic Knott's Island Bay is another great Currituck Vineyard to visit this fall and it's open through the end of October.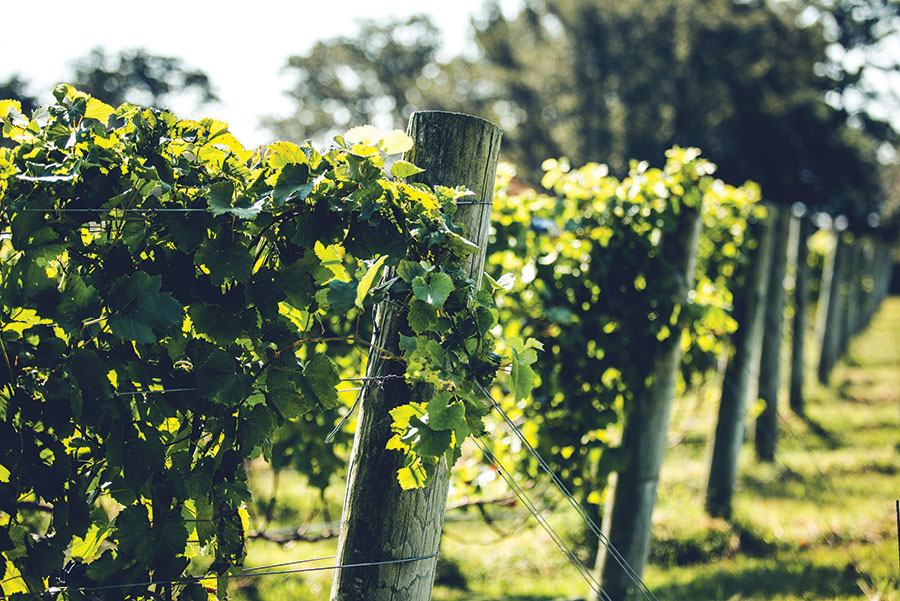 If fall has you yearning for something warm, several coffeehouses along Currituck's shores offer delicious beverages. Check out The Kind Cup Coffee and Art, which is located near the lighthouse and offers tons of local art alongside their artisan coffee. LJ Beaners on the mainland is open until 2 p.m. year-round. Doppio in the Timbuck II shopping center offers Italian espresso and more; they're open through Thanksgiving with reduced hours.  
Currituck Events
Several special events take place in Currituck this fall and early winter. Currituck Bulls and BBQ happens November 5 and features a craft market, petting zoo, mechanical bull, rodeo and of course the KCBS BBQ competition. The event is held at the Currituck County Rural Center in Powell's Point.
Later in the season, you can check out Christmas events at Whalehead. On November 25 the Christmas Craft Village takes place, an outdoor show with crafts, fine arts, food vendors, carriage rides and more. Rumor has it Santa and Mrs. Claus will attend.
Whalehead's Candlelight Christmas Tours are a beautiful way to celebrate the season. Running from November 25 through December 17, you can tour the historic Whalehead mansion and experience 1920s Christmas decor and customs. Greenery, Christmas trees, music on the Steinway piano and caroling set the holiday scene. Reservations are required. 
While summer has wound down, with Currituck's outdoor activities, historic sites, food and beverage scene and special events, you're sure to be enchanted by autumn on the northern Outer Banks.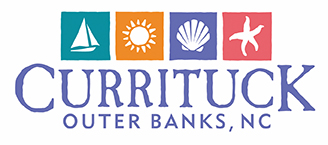 Welcome Center
(252) 435-2947
106 Caratoke Highway Moyock, NC 27958
Visitor Center
(252) 453-9612
500 Hunt Club Drive Corolla, NC 27927
---