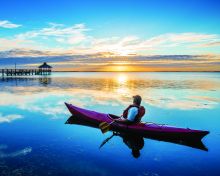 For many lucky sightseers and ocean lovers, summer vacation at the beach is drawing near. Whether you're an annual Outer Banks visitor or you're gearing up for your first summer in paradise, you're undoubtedly starting to get excited for a relaxing week or two in the sun after a long winter. But what about a change of pace this year? We know exploring a new destination for your beachy getaway can be overwhelming, but we're confident that after your first visit, you'll be ready to make new summer traditions in Corolla and the Currituck Outer Banks.
Local Legends
Some of the first real Outer Banks explorers and local legends still live on in lineage in northern Currituck County. The Banker horses, a herd of wild Spanish mustangs whose ancestors were brought to the barrier island hundreds of years ago, are precious relics of Outer Banks history as well as regional celebrities. They roam free throughout the area north of Corolla, and it's crucial that they remain that way – which is why it's against the law to come within 50 feet of or feed a wild horse. However, lucky for us all, there are many folks who care deeply for the safety and wellness of these horses and are passionate about sharing their history with visitors. From the safety of a four-wheel-drive vehicle, you can join an experienced and knowledgeable wild horse tour guide as you observe the beauty of the Banker horses from afar.


Make It Your Nature
There's no shortage of outdoor recreational fun to be had on the Currituck Outer Banks. If you're keen to adventure in a different way, consider a guided kayak tour, parasailing flight or standup paddleboard rental on Currituck Sound. Or maybe you'd rather hike the beautiful nature preserves that Currituck County has to offer. Take a hike at the Donal C. O'Brien Sanctuary and Audubon Center at Pine Island and discover the untouched beauty held in the sanctuary's marshes and maritime forests. This land is ripe for bird and wildlife watching. For more immersion into the barrier island ecology, Currituck Banks Coastal Estuarine Reserve is a beautifully preserved maritime forest and marshland with nature trails that allow you to traverse the natural environment.
Par for the Course
Looking to hit the links on your summer vacation? You're in luck since there are many great golf courses in Currituck County. The Currituck Club is in Corolla, and The Carolina Club, The Pointe Golf Club and Kilmarlic Golf Club, to name a few, are on the mainland.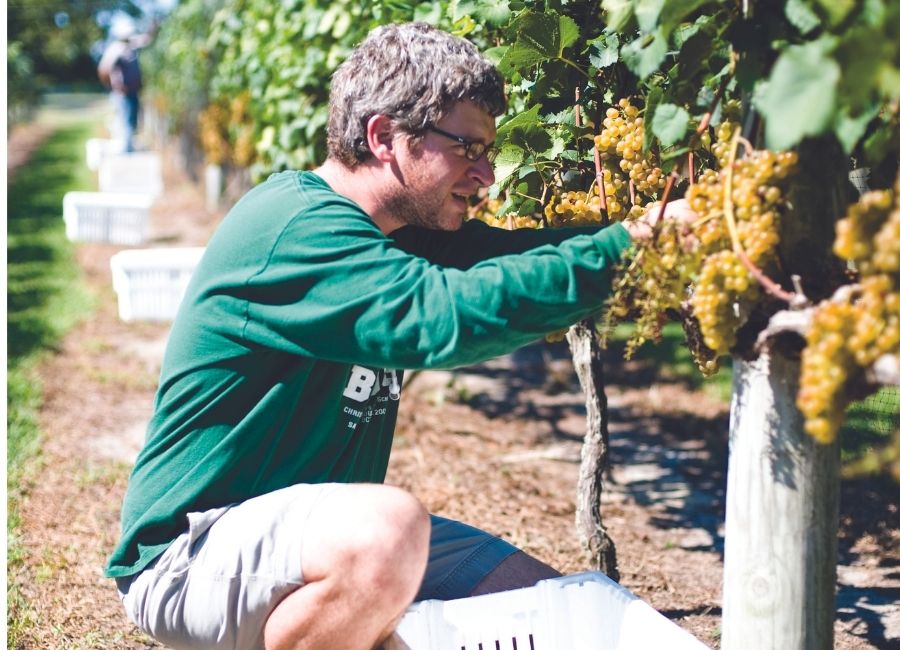 Toast of the Town
To try the local fermented favorites, you have a few choices. Jarvisburg on the mainland is proudly home to Sanctuary Vineyards, an award-winning seaside grape farm with a vast wine portfolio. These extraordinary local flavors are ready to be enjoyed in the tasting room. Tours and tastings are just the tip of the iceberg at Sanctuary Vineyards, as they are known for their spectacular seasonal events with live music, food and wine.

Just one mile up the road is Weeping Radish Brewery, North Carolina's first and oldest microbrewery, with a variety of craft and seasonal beers brewed to the standards of the Bavarian Reinheitsgebot Purity Law of 1516 – only hops, malt, yeast and water with no additives, chemicals or preservatives. Pair one of their pints with a hearty meal from The Pub, which pays homage to the founder's German roots.

To wet your whistle with more local beers, head north to Corolla's first brewery, Northern Outer Banks Brewing Company. The six-barrel brewhouse is happy to serve you on-site or fill your to-go orders. And don't worry, you don't need four-wheel drive to get there.
Fresh Catch
Great local seafood isn't just a staple of the southern beaches. Currituck County is a must-stop locale for seafood lovers of all strokes, whether a seasoned seafood eater or first-timer. The mainland is home to hubs of fresh seafood like Frog Island Seafood in Barco and Coinjock Marina in Coinjock. Many vacationers rejoice at the seafood boil kits available for pick up at Currituck Crab Pot Company in Moyock or Outer Banks Boil Company and Dockside North Seafood Market, both located in Corolla. For a more unmediated dining experience, try your hand at fishing or crabbing and feast from sea to table.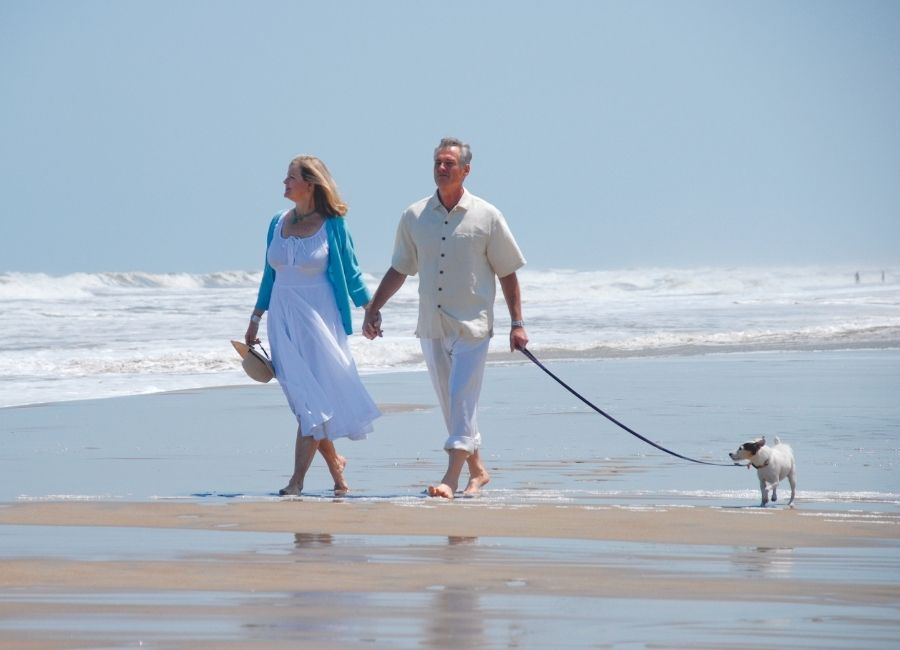 History Abounds
In Corolla, having the ocean to the east and the sound to the west makes for plentiful access to gorgeous sunrises on the beach and equally picturesque soundside sunsets,
especially from Historic Corolla Park, a hub of activity in Corolla. Within the park grounds lies Whalehead, an early 20th-century mansion turned museum. Whalehead is beautifully restored to its roaring '20s glory and holds the history of a long-gone Outer Banks era within its walls. Whether or not it is actually haunted is for you to decide while partaking in one of its famed ghost tours. If you're not one for the paranormal, don't worry – there are more traditional tours available too.

Beyond Whalehead, you can find a myriad of other historic gems inside the park. Currituck Maritime Museum preserves and shares historic boats, decoys and other artifacts that chronicle the maritime heritage of the northern Outer Banks beaches. Next door, Outer Banks Center for Wildlife Education is dedicated to exploring coastal North Carolina's wildlife and natural history. For a stunning view of the Currituck Sound, Atlantic Ocean and surrounding historic village, trek the 220 steps up to the top of the Currituck Beach Lighthouse. Clad in its iconic red brick and still housing its original illuminating lens, the lighthouse was first lit on December 1, 1875, leading sailors and ships safely ashore from dusk to dawn.

In nearby Corolla village is the Corolla Wild Horse Museum, operated by the Corolla Wild Horse Fund. The museum provides free information about the wild Spanish mustangs, a gift shop and fun activities in the warmer weather.

On the mainland, Historic Jarvisburg Colored School was established in 1868 by freed slave William B. Hunt and today continues to honor the importance of Black heritage and education. The school has been restored and is part of the National Register of Historic Places; it's open to the public for tours.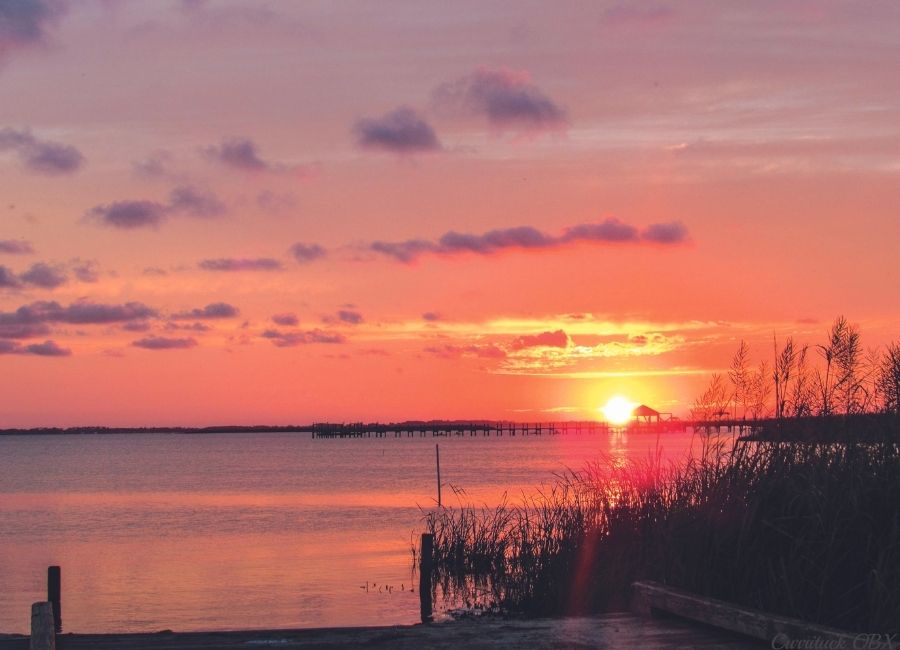 Ghostly Encounters
If you hop in your car to hightail it back to your vacation rental home when your day of Currituck County fun comes to a close and the last colorful rays of the sun disappear beyond the horizon across the sound, you're missing out! Nighttime in Corolla is for grabbing your nets and flashlights and heading to the beach for a free evening of fun ghost crabbing with the whole family. Ghost crabs are the amusing, shy critters that dig all those little holes you see dotted along the beaches. They aren't so easy to see in the daytime, but their light camouflage isn't quite as effective once the sun goes down. At night the white- and sand-colored crabs illuminate under a flashlight beam, making them fun to chase. Have fun catching them but be sure to leave them in their sandy home!

Between the abundance of outdoor activities, tantalizing coastal cuisine and fascinating Outer Banks history, there are countless memories to be made during your first trip to Corolla and the Currituck Outer Banks.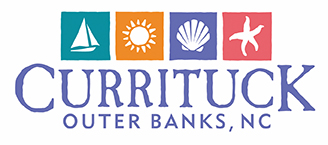 (252) 453-9612
500 Hunt Club Drive, Corolla
Currituck County Visitor's Center

(252) 435-2947
106 Caratoke Highway, Moyock
Currituck County Welcome Center
visitcurrituck.com