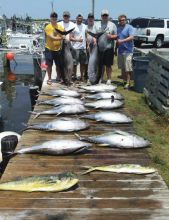 Picture a kid back in the mid-1950s. He's about 9, and his passion, his obsession, really, is fishing. He's grown up – so far – in Elizabeth City, which certainly gives him waterways where he can bait a hook, but he knows that the real fishing is on the Outer Banks, which isn't that far away, but at 9 his hands are somewhat tied in terms of transportation opportunities. But there's that Trailways bus that ends up in Manteo, and he aims to get on it.
But how? Well, he does what industrious kids of that era did: He hunts for cola bottles that he can turn in for 5¢ apiece, and bottle by bottle he finally earns enough for that ticket.
The kid is Sam Stokes and, lucky for him, his father shares his son's fishing enthusiasm and books him on an offshore charter for his 10th birthday. He's been hooked ever since and has been at the helm of the offshore charter boat Fight-N-Lady for decades. At 73, he's also one of the five remaining original 28 stockholders in the venerable Oregon Inlet Fishing Center, begun in the early 1960s. Only two of those remaining five, Sam and Tony Tillett, are still fishing. Tony, who's now 77, still runs The Carolinian nearshore boat, but he was captaining his own boat at 12, running trips out to the Gulf Stream. They contain the history of Outer Banks charter fishing in their bones and muscles and memories.
Let's go back and see if we can paint the picture of the early days of charter fishing, the start of the Oregon Inlet Fishing Center (OIFC) and the foresight that brought the Miss Oregon Inlet head boat and now the Safari dolphin boat into reality. It's a worthy story because, like any good one, it gives you a perspective and a sense of connection that only history and storytelling can, and it reveres the characters who were making history even as they were just living their lives doing what they loved.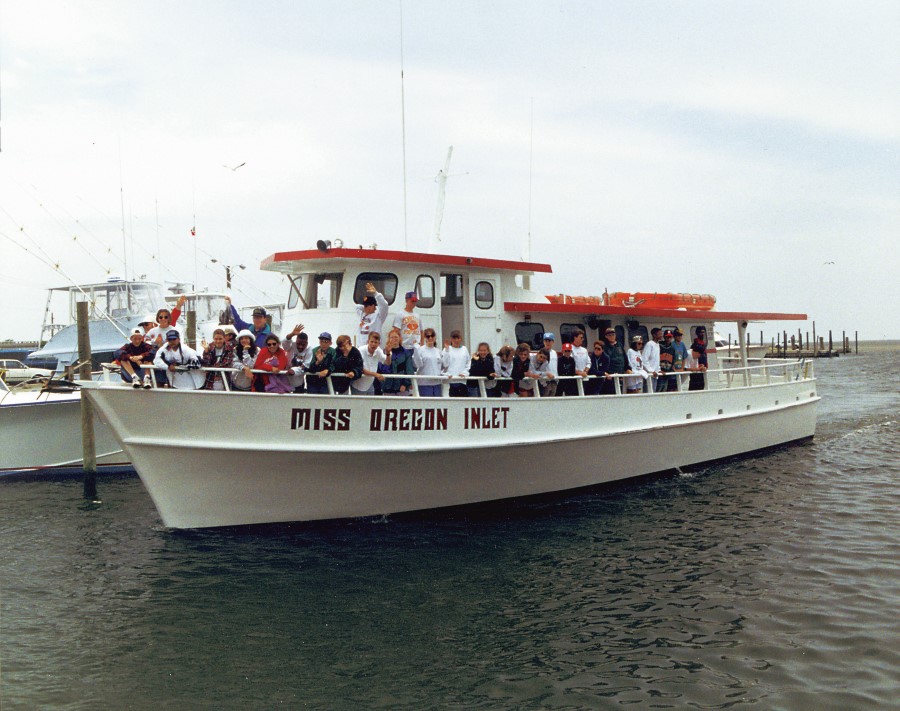 We'll start the story in the late 1930s. In that era, it was very unusual for the common Joe to own a boat, so these commercial fishermen saw the opportunity to make some extra money by taking visiting anglers out to fish for fun. Pretty soon, even with an interruption from WWII, this fun fishing began to be a rather popular activity, and an industry of charter fishing began to put the Outer Banks on the map.
With an industry must come systems, but even how they put those in place is rather poetic in looking back with an historic, simpler-in-those-days perspective. And here, too, we add a few other of those aforementioned characters who are now considered fishing royalty.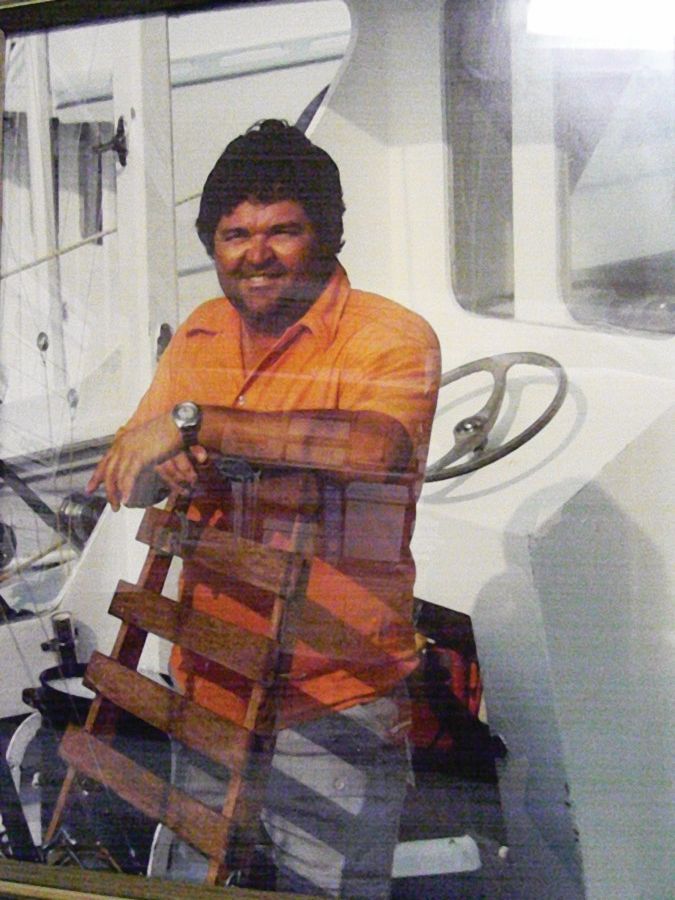 Sambo Tillett, one of the original 28 and father to Tony and an older son named Omie, owned a little restaurant near what we now call Whalebone Junction. The business was called Sambo's then, and now it's Sam & Omie's, one of the oldest restaurants on the beach. He provided early morning breakfasts to the commercial guys who headed out around sunrise to secure their catches for the day then returned at day's end to sip a beer and talk fish. Once the popularity of offshore charters started spreading to fishermen far and wide, reservations settled in at a pretty good clip. To streamline, most times these anglers would meet up with their captain in the morning at Sam & Omie's for breakfast, grab a box lunch to take on the boat then head down the 8-mile dirt road to get to where the offshore boats were docked in a creek at Oregon Inlet. It was closer to leave from that marina, which was just a small building that had been floated over from Wanchese, to get to the Gulf Stream than from the other local marinas, saving time and gas money.  
After a decade or so, the state paved the road to Oregon Inlet, making it even more advantageous and efficient to have this be the embark point for charters. The National Park Service then bought this land in 1955 and leased it back to Sambo's brother, Toby, as manager of the fishing concessionaire. Several other managers took the helm next, such as H.A. Creef, who was there from 1957 until 1963. During his stint, it became clear to him and others that a bigger marina was sorely needed as a home base for the ever-growing charter boats and to provide snacks and other supplies to visitors.
To this end, these fellows – Sambo, Tony, Omie, Sam and other Outer Banks fishing royalty such as Buddy Cannady, Wayland and Harry Baum, H.T. Gaskins, Lee Perry, Warren O'Neal, Wheeler Berry, Jesse Etheridge, Delton Dowdy, Arvin Midgett, Buddy Davis, Victor Daniels, Sr. and 12 more – decided to come together to keep up with the trend and create this marina. They incorporated with the 28 stockholders. Oregon Inlet Fishing Center became the home base for offshore and nearshore trips on the northern Outer Banks. It's worth noting that Sam and Tony, at 18 and 22 years old, were the youngest stockholders and that, to this day, the bylaws rule that ownership can only be handed down to blood relatives. 
The rest, as they say, is history since to this day thousands of anglers depart OIFC docks every year on one of 44 charter boats. But it ain't history, oftentimes, unless it's successful, right? Had OIFC or the concept of charter boat fishing not succeeded, this history would be lost to the people who were there in the early days. But these guys had the foresight to look at trends, and they reaped the benefits. 
This foresight would be multi-faceted. As popular as offshore excursions were, after a while it was clear to these men that shorter, more affordable, inshore trips would also go over big. Enter the Miss Oregon Inlet head boat in the late '70s. On her decks, close to 50 people could head out to the shallow waters for half-day trips, pay by the head and be repaid with flounder, sea mullet, pinfish, puffers, sea bass, grey trout, spot and croaker. As the first head boat, she pioneered the trips that are now one of the most popular family activities on the Outer Banks. Her stable size (65 feet), shaded areas, benches and helpful mates make a trip on her fun for people of all ages – grandparents to babes. You don't even have to bait your own hook if you're not a seasoned fisherperson. And, indeed, some people say that they have just as much fun out on Miss Oregon Inlet being up close to the water, fish, dolphins, islands and marshes as they do pulling in the fish. But, really, who doesn't love fresh seafood for dinner too?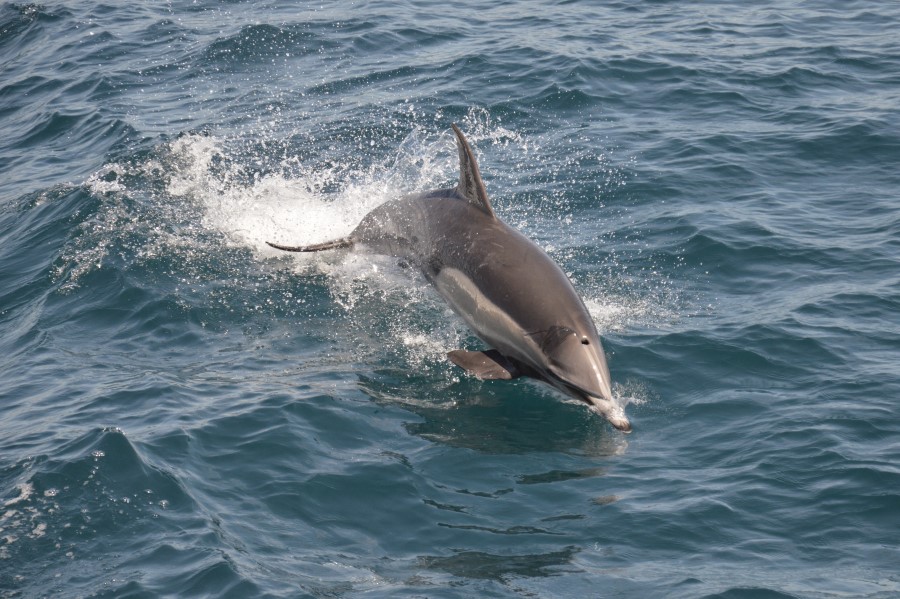 New this year, again in response to keeping their eyes on what people want, they're adding a dolphin tour boat that gets you as close as can be to these magical creatures. Sam Stokes. The pull to be part of that saltwater, whether on a charter boat or on one that does its best to put visitors in touch with these graceful swimmers, is strong for Sam. He's mingled with the water.
Like the saying goes, blood is thicker than water – even the saltwater that has bound these initial owners together for decades. But blood is also shareable, and in the case of many of the original 28, there are generational ties so thick that kids and grandkids are still a part of the OIFC family, working at the marina, helping manage or running boats. Recently, two of the descendants of the original 28, Will Brown and Ian Johnson, were awarded OIFC scholarships to attend N.C. State University.
It used to be that, after your first blue marlin catch, once your boat pulled back close to OIFC, you were tossed into the creek. The accompanying storyline, as told by Melodye Cannady, the daughter of one of the 28, is this, "Once you get your ass wet in Oregon Inlet Creek, you're family." Being a part of the Oregon Inlet Fishing Center family, even if only for a day as an offshore angler, head boater or dolphin watcher, is an experience steeped in history and bound up in an Outer Banks tradition that's as deep as the waters surrounding these islands.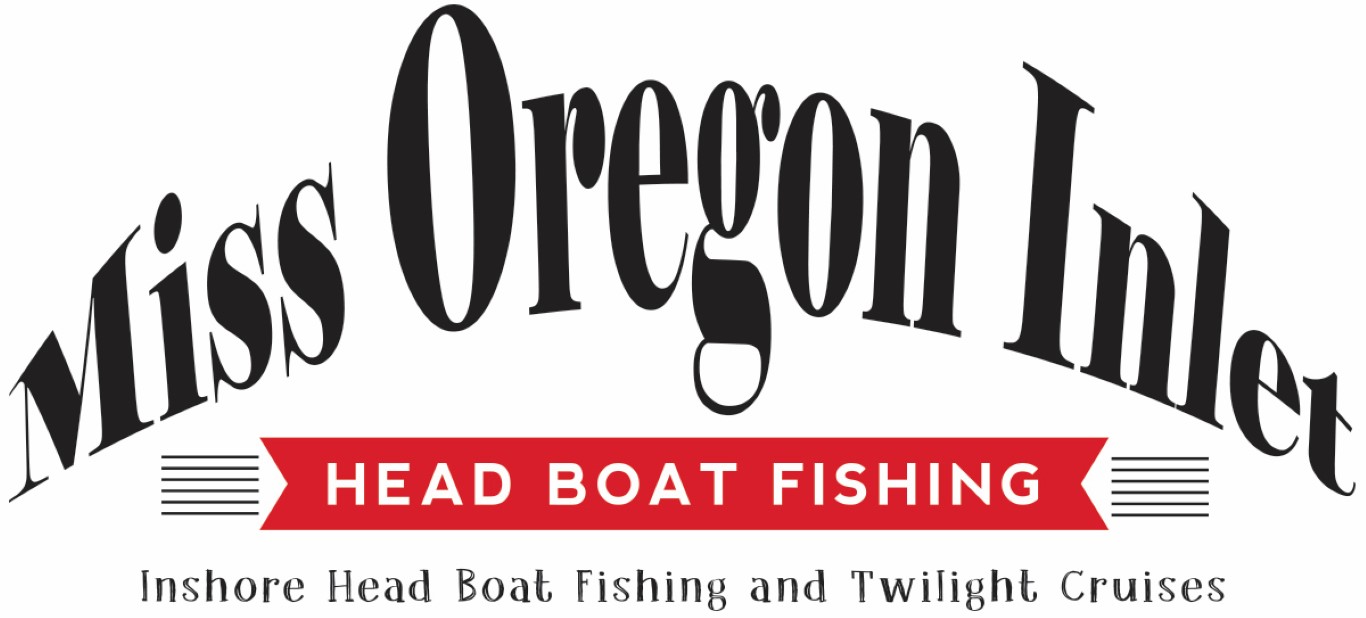 (252) 441-6301
missoregoninlet.com
98 Highway 12 South
Nags Head, NC 27959