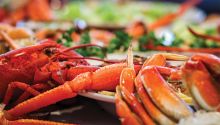 Dirty Dick's Crab House started out as a funny conversation between friends all the way back in 1970. Ken Hersey, founder of the establishment, had the idea while vacationing on the Outer Banks from his hometown in Northern Virginia. He realized that while this string of islands had a lot to offer, there wasn't much of a local market for crabs, like in his stomping grounds in the Washington, D.C./Maryland area. He went back home to his builder/developer career and met his friend to tell him about his idea.

"I told my friend, Dick, 'Wouldn't it be funny to open a crab house and call it Dirty Dick's Crab House?'"

He sat on that idea for 25 years. And then, in 1995, he finally got tired of his stressful job in the city, packed his bags with a few belongings and a little bit of cash and left for the Outer Banks to open his dream business.

He found a small room over someone's garage at milepost 9 on the beach road to start a carry-out business, came up with the slogan "I got my crabs from Dirty Dick's Crab House," and hung the shirts up in the window. Soon enough, people would come knocking for those shirts before the business was even open.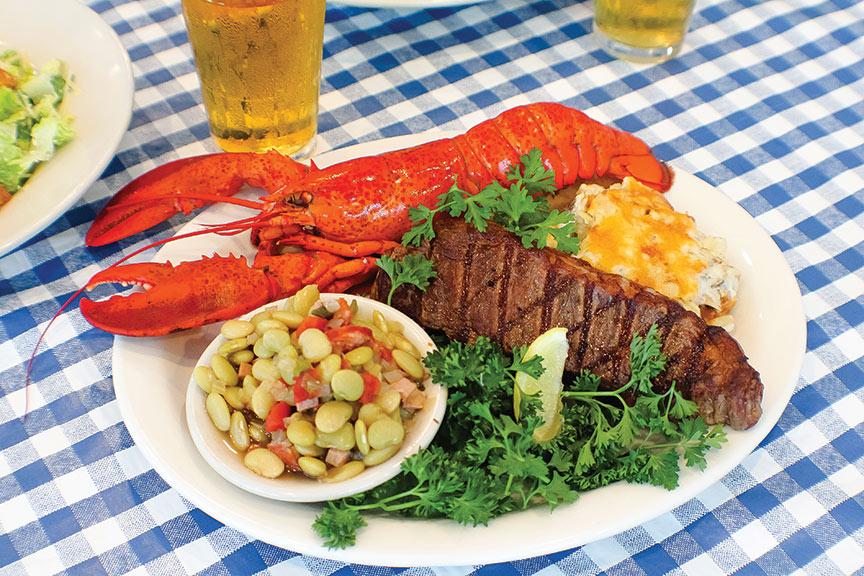 Now, 26 years later, Dirty Dick's has become one of the most popular restaurants on the beach with locations in Avon and Nags Head as well as one in Panama City Beach, Florida. He also gained two exceptional, and slightly high-profile, partners. The first is Beanie Macgregor, a chef who hails from New Orleans and brings many delicious New Orleans-inspired dishes to the table. You may recognize him if he happens to be in the restaurant since he's been a regular on many network morning shows like "Regis and Kathie Lee." He has also opened 87 Planet Hollywoods in 27 countries. Jack Frestel, former senior vice president at US Airways, also joined in with his business expertise. Together they are a dream team, making all three locations a great success.

And those shirts with the slightly suggestive innuendo that people were breaking down the door for? They are now officially famous. People come from all over the country to buy those shirts. You can also buy all kinds of other regalia, from the average options such as sweatshirts and tank tops to slime and Bloody Mary mixes. But the owners want to be clear, even though their motto is slightly racy, they are all about family, and kids are always welcome.

"We have a funny name and a great business," says Frestel. "We have a risqué little name, but we hardly ever get complaints about it. We might do 1,000 covers a night in Panama City Beach, and 250 of them will be children."


In fact, they focus on making an amazing experience for kids at Dirty Dick's. They serve their kids meals on frisbees, which the kids can take home, and they have the classic Shark Attack kids drink (my personal favorite when I was a kid) where the grenadine comes in a plastic shark and kids get to poor the "blood" into their Sprite. Speaking from personal experience, it was one of the highlights of going out to eat as a kid. They also offer other fun kiddie drinks and desserts.

Large parties with as many kids, aunts, uncles and cousins as you can bring are their specialty. No one does big groups better than Dirty Dick's. One of their greatest offerings is that they also provide large, family-style curbside and delivery. Catering to large groups, on-site or off-site, is what they pride themselves on. They partner with obxfood2go.com for delivery. If you order two hours in advance and pick up before 5 p.m. you get 15% off.

We've talked about their history and their specialties; now let's talk about their food. Everything is local and fresh. They can even tell you who their local crabber is. They are known for their blue crabs, but they also offer a large variety of fried platters and steamed seafood along with non-seafood items and pastas that you can wash down with one of their specialty cocktails. They have a fried platter (a.k.a. Mariner's Platter), a broiled platter and a steamed platter for two people that they call the Trinity Platter because it contains snow crab legs, spiced shrimp and clams as the three main items. Local NC shrimp are also on the menu, and they have three or four fresh fish options every day.

Along with offering their regular menu items for take-out, they also specialize in large, family-style, take-out options. You can order 60 fried shrimp, five pounds of any three varieties of crab legs, six one-pound whole Maine lobsters or 10 crab cakes from the large party-style menu. And there is the option to buy a whole large dinner for your family or to purchase items to accompany what you are already planning to cook.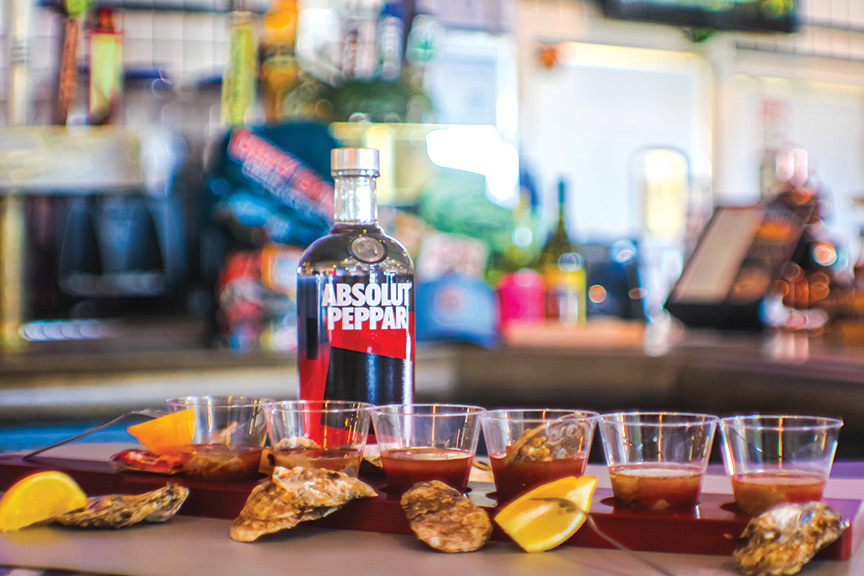 They have an amazing deal of a one-pound whole lobster added to your entree for $12 if you're seated between 3 and 5 p.m. and half-price on all appetizers during the same time. The last thing that I personally love about Dirty Dick's is that they are a great neighbor in the community and give to many local charities and organizations whenever they can. So when you get to the Outer Banks, come check out Dirty Dick's and find out why "Great seafood, served fresh, with just a little bit of risqué" is such a hit here.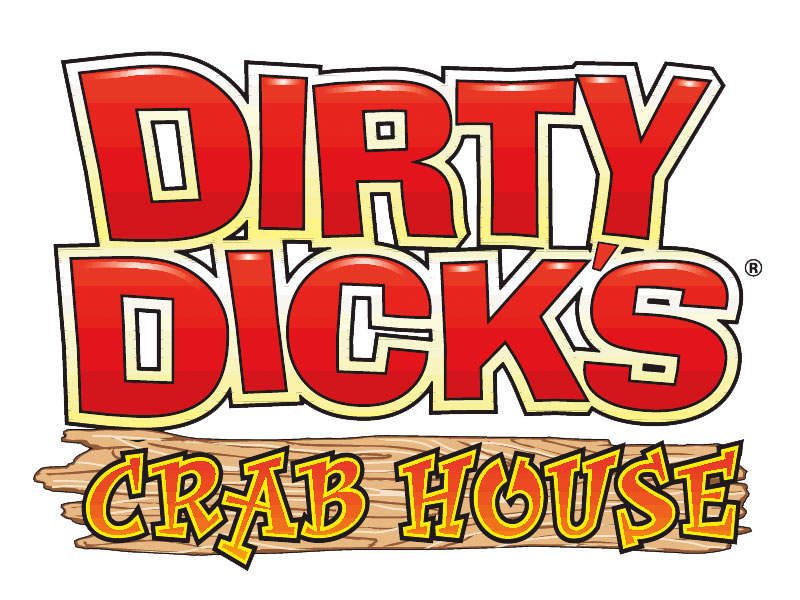 2407 S. Croatan Highway, Nags Head
(252) 449-2722
41934 Highway 12, Avon
(252) 995-3425