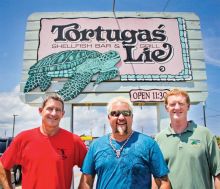 In our current climate where concepts like "truthiness" and "alternative facts" reign, it's good to know that a restaurant going by the name of Tortugas' Lie is nothing but honest about creating delicious, healthy food with a super fun beach vibe. Housed in a pretty turquoise building on the Beach Road in Nags Head, Tortugas' Lie began as a shack-like surf bar where people would amble in with wet bathing suits and bare feet, grab a fish taco and go surf for a couple more hours. That casual surf vibe served it well, and as Tortugas' Lie expanded it began to receive recognition for its food, hauling in awards from Men's Health and Coastal Living magazines as well as a visit from the Food Network's popular Diners, Drive-Ins and Dives. Oprah Winfrey was even taken with their menu, which has evolved over the past 26 years due to the care and talent of a half-dozen chefs, each who contributed unique signature dishes to the menu. This Caribbean-influenced restaurant prides itself on fresh, healthy, innovative cuisine in an atmosphere that's about as beachy and fun as you can get, and they're truly powered by teamwork.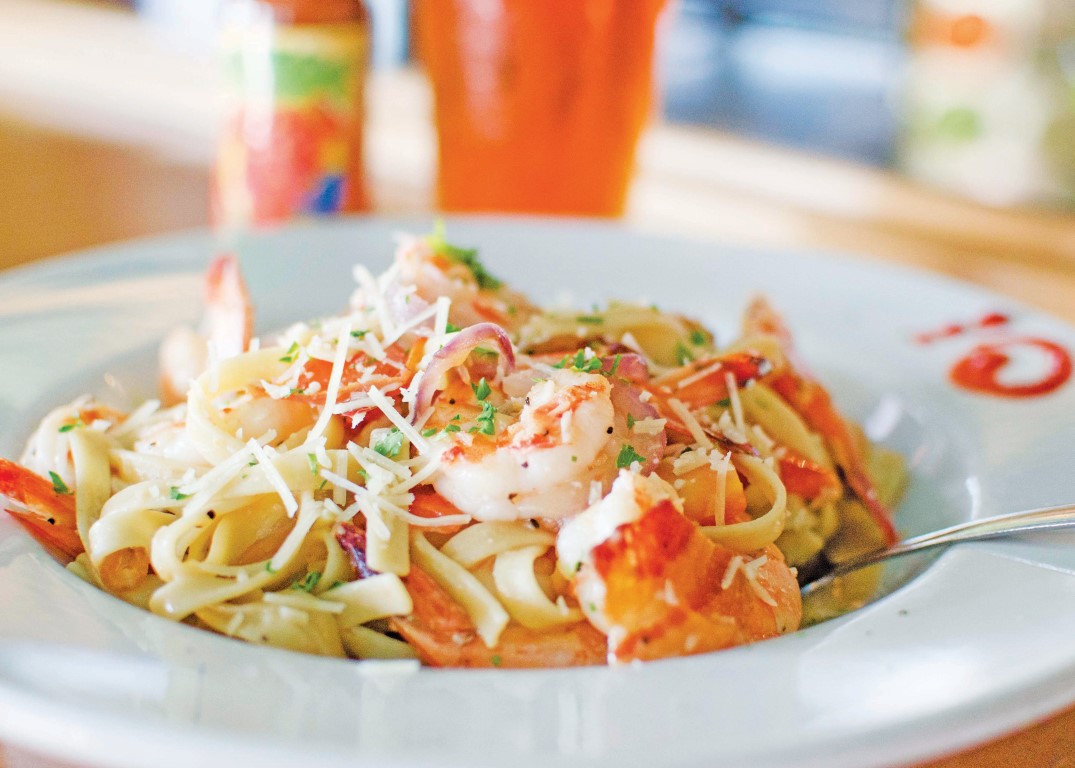 Tortugas came into being in 1991and was a collaboration of four different people who all shared a love for the Outer Banks and cooking. It was a very small place with a simple concept — to bring the freshest possible ingredients they could find mixed with the freshest seafood in a casual, island-style restaurant. Many of the ideas and concepts came from the owners' backgrounds and travels to surf and diving spots around the Caribbean and the West Coast, which influences the menus' different salads and more progressive dishes. The innovative, Caribbean approach is clean and healthy. There are some delicious burgers, sandwiches and fried options (they have the best French fries known to humankind!) but people can come here and expect rice and beans and a good protein, including freshly caught, local seafood. It's good-for-you food that's good and fun. 
One of Tortugas' Lie's more popular dishes (among the ones admired by Food Network's Guy Fieri) is its jerk chicken. The traditional Caribbean spice blend is also featured on their pork chops, jerk beef and jerk burger. Fresh seafood is a prominent feature on the menu, with fresh, local tuna, oysters, shrimp and scallops appearing in various incarnations. Other popular, healthy items include homemade black bean burgers and a mixed green salad topped with quinoa and a simple, clean dressing made from olive oil, black pepper and garlic. And the fish tacos are so good they're regularly reviewed as "the best I've ever eaten" on TripAdvisor!
Beyond the food, part of Tortugas' Lie's appeal is its fun, laid back atmosphere. License plates from around the world adorn the walls along with surf boards and beach paintings. A giant, horseshoe-shaped bar enhances conversation, and they have 12 beers on tap along with a specialty cocktail and craft beer menu. There's a sand volleyball court out back and a covered deck. While it has expanded over the years, owners Richard Welch and Bob Sanders have made sure Tortugas' Lie's vibe remains the same — happy and casual with the surf right across the street. They have a loyal, cheerful staff, many of whom have worked there for years. It's truly a team effort between the owners, chefs, and front-of-the-house staff to bring customers fresh food delivered with genuine kindness and fun.

So what's a lie got to do with anything? According to their Diners, Drive-Ins and Dives episode, the name refers to a spot where the turtles gather. What they do there is anyone's guess … shoot the breeze, have a beer, grab a bite to eat. The well-earned accolades Tortugas' Lie's food has received are the result of a committed team of people working together to develop and evolve every aspect of the restaurant. With its fun atmosphere and inventive, fresh dishes, you've got to think this restaurant will keep rocking for a long time to come. 
And that's no lie.
---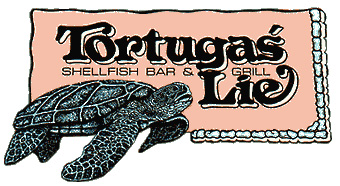 MP 11 on the Beach Road | 3014 South Virginia Dare Trail | Nags Head, NC 27959 | (252) 441-RAWW
tortugaslie.com