Ocracoke village is a dream destination if you're the type of person who loves poking in and out of charming, independently owned shops and eateries. Hop on a bike or golf cart or just wander the heart of town on foot, and around every corner you'll find an irresistible little place just beckoning you inside.
While there are dozens of nooks luring shoppers to Ocracoke village these days, this wasn't always the case. An early seed of the Ocracoke shopping scene was planted when Philip and Julie Howard decided to open a craft shop in Ocracoke village in 1970. Back then, the islanders thought they were crazy – and not only because they wanted to open their shop in a tipi.
"Who in the world is going to come to Ocracoke and buy stuff?" Philip's father wanted to know. Being in the eighth generation of Howards to live on Ocracoke Island, Philip had the benefit of familial land on which to erect their tipi, which they originally obtained while living on Rocky Boy's Indian Reservation in Montana. He and Julie set it up on Philip's parents' land on Howard Street and stocked it with $35 worth of spoon rings and macramé necklaces that they had made. They opened their doors (er, flaps?) on August 13, 1970, and people actually came and bought things.
By 1973 Philip and Julie had built a building, partly for their shop and partly as a home for their growing family. As the shop grew, they no longer had time to make all of their own crafts, so they focused on stocking the works of other local, regional and United States artists. Village Craftsmen, as the gallery was called, became well known for its selection of hand-crafted pottery, wood carvings and jewelry. Visitors loved having a destination to seek out and a reason to wander down Ocracoke's storied Howard Street among the live oaks and family cemeteries. They returned every season to see the new arts and crafts at Village Craftsmen and also to visit with Philip, Julie and their children, Amy and Stefen, who were always around the family business. Philip, an immediately likeable character, was known for fascinating shoppers with his stories of island life and for entertaining the children with the dancing man, a paddle that he tapped on his knee to make a little toy man dance.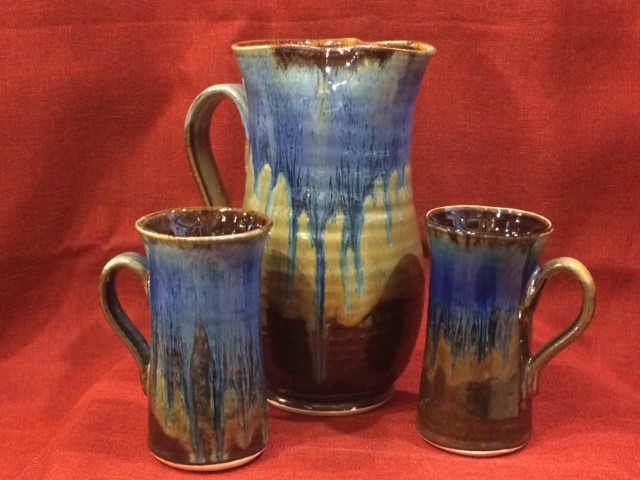 Over the years, the store expanded and the family moved into a separate home. Julie eventually moved off-island, and Amy later came to work full time in the store with her dad. When Philip officially retired in 2017, Amy took over as the manager. People still come in looking for Philip, and oftentimes they'll find that Amy has pressed him into service so she can take a lunch break.
Fifty years since its humble beginnings, Village Craftsmen is a highly respected gallery offering fine-quality American handcrafts. They showcase a blend of established artists who have been with them for years and up-and-coming craftspeople. The inventory and displays change frequently, so there is always something fresh to see, but those longtime favorite artists are in the store as well.
"We like to offer works from artists who are drawn to the island," Amy says. "We represent 175 artists, mostly people who have connections to Ocracoke."
Pottery, in earth tones and ocean hues, is one of their specialties, and customers return again and again to add to their collections. Potter Martha Hayes' ceramics and ceramicist Cindy Pacilelo's clay critters have been favorites in the store for 25 years or more.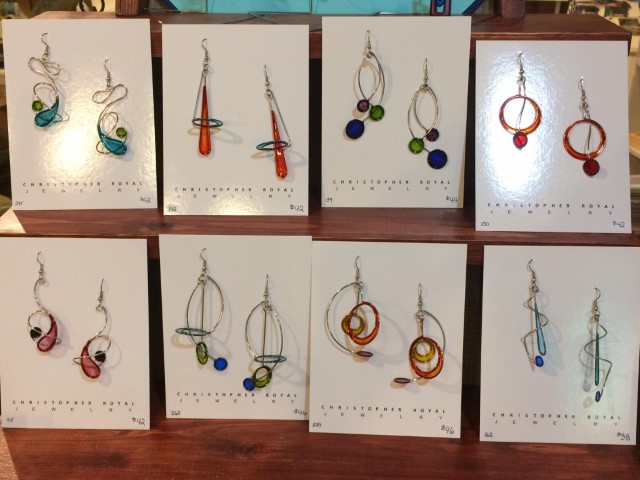 The gallery is also known for its jewelry. They offer pieces in a variety of price ranges, from as low as $15 up to the mid-$200s, so that everyone can find something special to take home. Other items shoppers find include blown glass, musical instruments, books, fine art and toys.
A stop at Village Craftsmen is an annual tradition for many families. Amy loves seeing the young kids, who come up on their bikes with their own money to buy a silver ring or small trinket, come back year after year, growing into young adults and then as parents who bring in their own children.
"Generations of customers return every year," she says.
Just as Village Craftsmen is a fixture on the Ocracoke shopping scene, so is the Howard family a stalwart on the island, often at the heart of fundraising efforts and cultural offerings. Ten generations after their ancestor William Howard, Blackbeard's quartermaster, settled on the island, the Howards are active participants in the island's livelihood. Philip, the town's unofficial historian, started Ghost & History Walking Tours in the village and writes a popular online newsletter and blog about island history and events. He is the author of two books – Digging Up Uncle Evans: History, Ghost Tales, and Stories from Ocracoke Island and Howard Street Hauntings. Stefen and his family are the curators of the Ocracoke Navigator website. Amy and her husband, David Tweedie, are highly involved in Ocracoke School and Ocracoke's cultural community through the nonprofit group Ocracoke Alive.
As with just about everyone on Ocracoke, Village Craftsmen and the Howard family experienced major setbacks when Hurricane Dorian walloped the island in September of 2019. It was the worst flood they've experienced, but it wasn't their first. After centuries on Ocracoke, this family knows a thing or two about island living and how to move forward after a storm.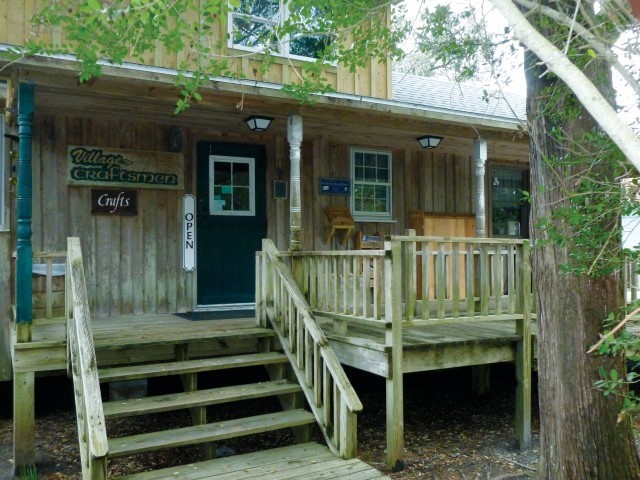 The freshened and refurbished Village Craftsmen opened for the 2020 season in mid-March and will be open through late December. You'll find it where it's always been, down the intriguing little lane known as Howard Street in the heart of the village. Stop in, say hello and browse among a legacy of 50 years that started with a tipi and is still going strong.
---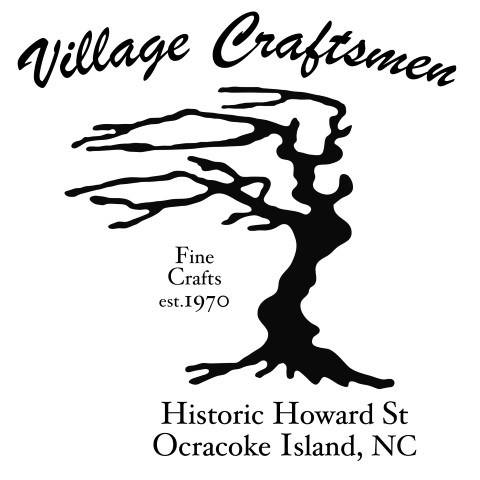 (252) 928-5541
villagecraftsmen.com
170 Howard Street, Ocracoke, NC