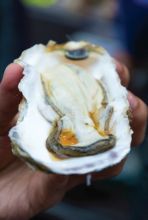 If you're brand new to the Outer Banks, there's no doubt this article will be of interest to you. But let me speak to the old-timers and the mid-timers – basically, to you folks who might have been here more than a few times and to anyone who lives here. You first timers will be in the No basket on every item below, but, ohhhh, the adventures you have in store! You'll see what I mean.

What I'm curious about is how many of you who feel like you really know the Outer Banks and what to do here? I'm wondering if you've done the things I'm going to describe below. Here's what got me going on this topic: The other day I was working on our Ocracoke site (ok, shameless plug: www.ocracokeguide.com) and was editing the section on Portsmouth Island. I've lived here for close to 40 years, and I've never been there! Sacrilege! It's not that I'm not interested – the opposite is actually the truth. But, somehow, I've just never gotten around to it.
There are TONS of things like this, I'm betting, that even you seasoned Outer Bankers might admit to never having done. So, forthwith, here's my list of Have You Evers.
Ever Visited Portsmouth Island?
I'll keep with Portsmouth Island as my first Have You Ever. To get there, you either hire a boat from Ocracoke or, if you're a lucky one, take your own boat over. There's an element of almost spookiness about this place (or so I've been told!) because it's an abandoned town. In the mid-1700s, when the inlet between Ocracoke and Portsmouth islands was the navigable one (as opposed to Hatteras Inlet now…though the navigability of that one is often in question too these days), Portsmouth was a thriving place with a school, church, post office and many homes. Most of the residents worked to "lighter" ships, off-loading cargo on one side of the inlet so the ship would be light enough to pass through, then reloading it on the other side. But when the Hatteras Inlet was formed in the 1846 hurricane, it created a deeper passageway, so little by little as the work left, so too did the residents until there were only three left. And then, when one of those three died in 1971, the other two decided, probably wisely but surely reluctantly, that it might be best to move off the island. 
Today you can enter the church, Coast Guard station, school house and post office for a peek at old island life. Many of the other buildings look as if the residents just recently left (see, kinda spooky, right?), so look through the windows for an instant travel back in time. There's a visitors center in one of the old houses with restrooms and exhibits, but that's about all the creature comforts you'll find. And, speaking of creatures … if you head here in the summer and early fall, the mosquitoes are, shall we say, fierce. Be prepared, as the Boy Scouts among you would say. Also carry water and sunscreen with you. And be able to make the long walk from where the boat will leave you to the village center. 

The National Park Service maintains the structures here, and, lucky for all of us, also maintains the island as unsullied by development. It's a walk back through the years, for sure.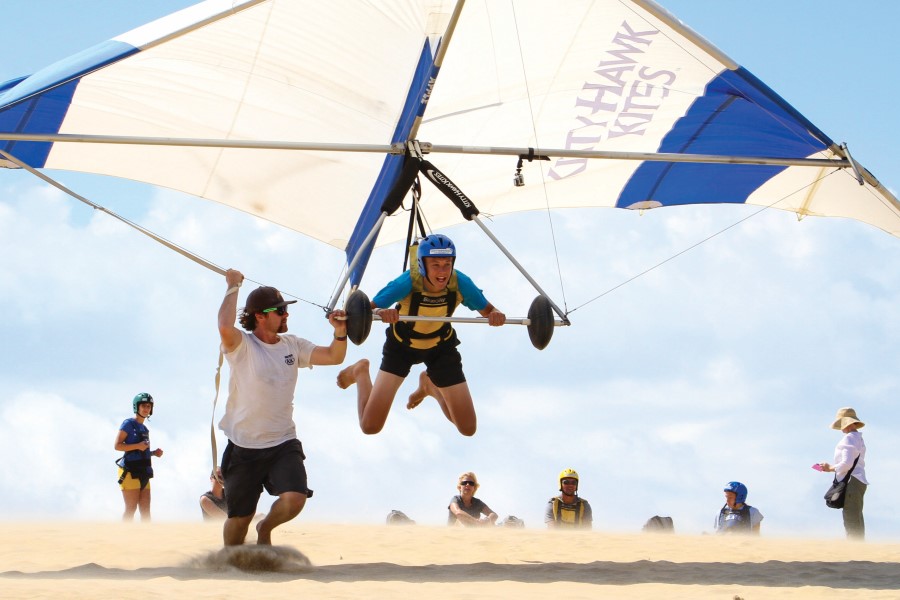 Ever Gone Hang Gliding?
Somewhere around 1973, John Harris and Ralph Buxton, the then-partners and founders of Kitty Hawk Kites, brought hang gliding to the Outer Banks, specifically to Jockey's Ridge, the tallest sand dune on the East Coast. One of our writers described the early days of the sport poetically, so I think I'll just quote him (thanks, Horace Whitfield):
Harris bought a glider in 1973 when he saw a picture of one in a newspaper. He learned to fly with Buxton and other friends on Jockey's Ridge. It seems silly today, but seen through the eyes of the uninitiated at a distance, it appeared that through the summer heat's shiver, the high dune behind Jockey's Ridge was dotted with errant ants and frivolous, colorful butterflies. They loved this new, exhilarating activity! But, who else in these parts even knew about it? In the early days, it was about those who had the vision, or patience, to hear his story. 
From those early days in the sport, the rest, as they say, is history. Since the '70s, thousands have learned to glide like a bird (well, that depends on the bird and its flight record, right? When I tried the sport, with my knees shaking in anticipation on that first launch, I probably went about 100 feet…but, hey!, at least I tried it!). How about you? The instructors are all expert hang gliders, so you're in good hands. And, honest, it's an exhilarating experience to be floating above the sand, looking out toward the ocean, with no sounds but your friends whooping you on! If you've had dreams where you're flying, this one will be a close match to your REM-state wishes.
Ever Walked in Buxton Woods?
I'm betting some of you mid- to old-timers have taken a stroll through Nags Head Woods, one of the most biologically diverse maritime forests on the East Coast. Well, Buxton Woods is a continuation of that forest system but is even a little more secluded, being that it's on Hatteras Island. Do yourself a favor: On one of those days when you've been fighting traffic, negotiating the populace on the beaches and finding that even one more hour under the hot sun is just not going to work for you, put on your walking shoes and find a trail in Buxton Woods. The heat and the madding crowd will give way to green, to the conversation of the birds and insects, to plants you've never seen before, to the lovely lovely cool ease of a different kind of beach ecosystem. Word to the wise, unless it's the dead of winter: Put on insect repellent. 
Ever Jumped Off the Downtown Manteo Bridge?
First of all, let me make it abundantly clear that I'm talking about the bridge on the Manteo waterfront that connects you to Roanoke Island Festival Park, NOT the huge bridges that connect you with Roanoke Island from either Manns Harbor or Nags Head. Lort, no one in their right mind would attempt those jumps!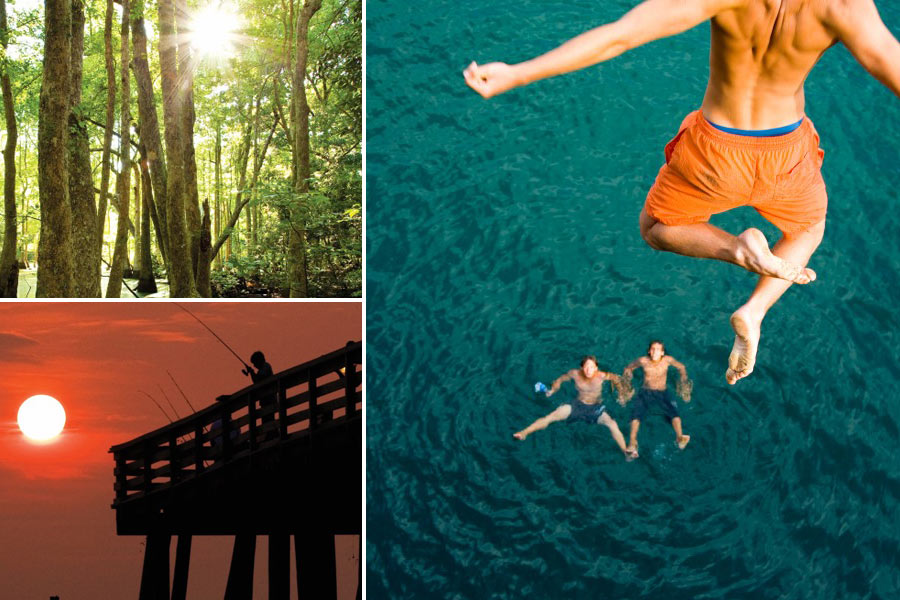 What I'm referencing here is a rite of passage for many Roanoke Islanders. If you're here in the summer and take a stroll to RIFP or just along the waterfront boardwalk, you'll see lots of young 'uns dripping wet, scurrying to the height of the bridge, flinging themselves to the water below, swimming the short distance to the ladder then doing it all over again. Occasionally, you'll see a not so young 'un too (I did it when I was around 45). I'm sure some will exclaim about the dangers of passing boats (most people captaining boats here know to look out for these human flying objects, and the kids are fairly savvy about watching for the boats) or the depth of the water (again, these bridge jumpers are going where many have been before) or even the condition of the water. But with the numbers of jumpers every summer, I think we'd know by now if someone contracted a skin condition after this feat of daring (not so daring, it's not that high! But, shhhhhh, don't tell the teenagers). It's one of those things you do just because … just because you almost have to if you live here or you'll be dubbed a scaredy cat, just because all your friends are doing it (I know, I know) or just because it's a hot summer day and, man, it's exactly the most fun way to cool down, especially if you're not old enough to drive to the beach. You know that adage about how we stop doing exhilarating stuff when we get older and THAT'S what makes us old? Well, defy! Rage against the dying of the light by joining in with these crazy kids! Then, after you dry off, go have a good dinner in town, do some shopping, visit one of the many attractions on the island, toast your renewed sense of play. I promise you'll have an extra bounce in your step.
Ever Stayed Up All Night on a Pier to Fish?
I feel certain that some readers are rolling their eyes at this question! After all, the Outer Banks is known as a mecca for fisher folks. Still, it's like that activity-opportunity White Elephant to many of us who don't speak trout (or whatever fish it is being caught off the piers). I can sit here and imagine what it's like when night falls and you're there at this exclusive slumber party with only a few others who've decided that the fish bite better when the sun is down. You have all your stuff – carted out to your special spot on the pier where success will be yours. As the sky darkens, even if you aren't getting nibbles on that line, you look up and lose yourself in the stars. Around you are murmurs coming from pods of fisherfolk, but for the most part it's only the song of the ocean waves that serenades you. It's soul-washingly quiet. Until you hook something big … something really, really big. Then all hell breaks loose, and the pier family all come together to see whatcha got. Experienced night fishers, let me know if my imagination is anything like the reality. Even if not, it's gotta be a cool experience!
Ever Sunbathed Nude?
If you're modest or easily offended, just skip on down to the wild horse section. Let me juxtapose the freedom explicit in the idea of buff sunbathing with the strong arm of the law: Unless you're somewhere really secluded where others (be they the police or a National Park Service ranger) are fairly sure not to find you, it's best not to bare it all. The rules (dang, I chafe at them sometimes!) say that you can't bear any reproductive parts so, in actuality, that means that women could go topless since boobs are not strictly necessary to create life – your interpretation aside. But, even if that's the law, it still won't keep you from potentially being hassled by the aforementioned officers, mostly because adjacent prudish types might turn you in. "My poor children have to see those breasts on that young woman over there!!" Meantime, back to the thong bathing bottoms that show every single bit of the buttocks...which is also entirely legal but fewer seem to worry about seeing hiney cheeks. Even with the law stating that women may sunbathe topless, there's this tricky interpretation of not being a public nuisance. I guess showing part of what the good lord gave you can be put through many a filter. 
So, why am I asking if you've let the sun shine where the sun doesn't usually go? Well, it's because of those not-well-known spots on the Outer Banks that I mentioned above where you can settle nicely into a well-protected sandy area and take it off…take it all off. No, I won't tell you where they are!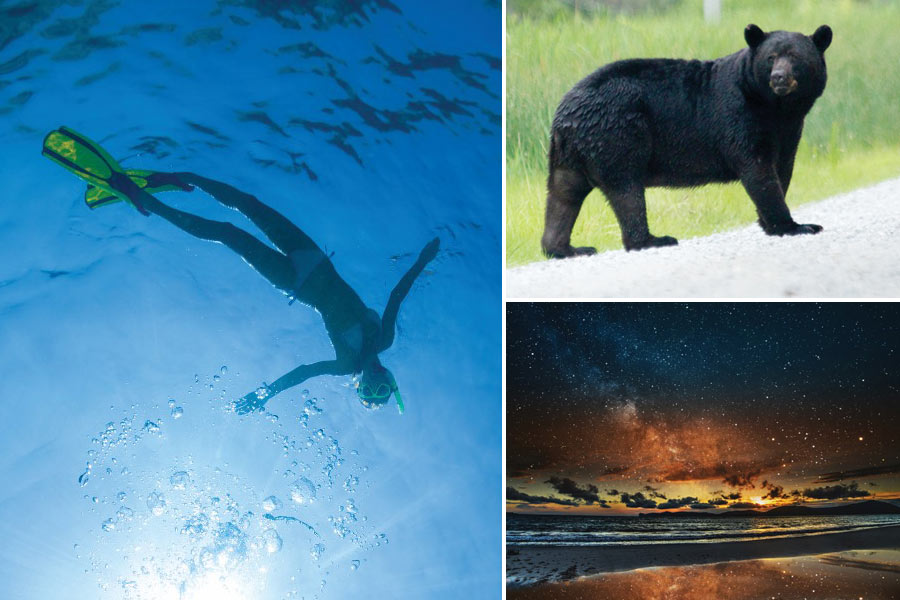 Ever Been on a Wild Horse Tour?
I know some people will say that they haven't been on one of these tours because they feel like they can just drive out on the beach in Corolla on their own and have the same experience. I'm here to disagree! One cold Thanksgiving weekend, we were looking for things to do with the family. Some brilliant person suggested heading to Corolla to see the wild horses. "Yes!" we all shouted, and about an hour later (we were driving from Manteo – a lot closer depending on your starting point) we were happily loaded into a warm, comfortable SUV and headed out to see majesty on four hooves. It was the absolute perfect thing to do with the fam, whose ages ranged from toddler to 88. Yes, we saw lots of horses as well as other Corolla creatures (not those wild folks who live beyond the paved road…just kidding, you guys! But you have to admit, you're an independent breed of folks!). And, yes, we could have driven our own 4WD onto the beach and, perhaps, seen the same horses. But here's the difference: Our guide was hilarious! He kept us all engaged and laughing in between sightings. Plus, he could go into areas that are restricted to basic people driving on the beach, so I feel certain we saw more wildlife than if we had been on our own. Maybe even more than these reasons, we were able to all relax in one car, with no need to watch where we were driving or worry about how to negotiate that deeper sandy area. In short, we were able to just enjoy the time together and put our attention to the experience without the responsibility. BTW, these tours run all summer too, and one of the nicest aspects to a summer tour is having the cooling wind you'll feel when sitting in an open-air or air-conditioned vehicle blow all that summer heat off you.
Here are some more activities for you to discover! 
HAVE YOU EVER...
Sprinted to the top Wright Brothers National Memorial?
Slid down Jockey's Ridge on a boogie board or in a kayak when the sand is covered in snow?
Watched a sunrise on the way to the Gulf Stream?
Caught a fish from a kayak?
Paddled a paddleboard alongside dolphins?
Stayed up all night to watch a sea turtle nest hatch?
Snorkeled to a shipwreck?
Cleaned your own fish?
Stargazed on Pea Island National Wildlife Refuge?
Gone bear-watching at Alligator National Wildlife Refuge?
Eaten sashimi on the back of an offshore boat?
Slurped down a raw oyster?