The first Corolla wild horse tour company didn't start out on paper with a business plan and a pitch to investors or bank loan officers. The idea serendipitously started over margaritas on the pool deck at the Inn at Corolla Light and was formulated on an ensuing horse-viewing trip in a rusty Suburban.
But let's back up and start at the beginning. This story starts with a man named Bob White of Richmond, Virginia, who first came to northern Outer Banks in 1983. That was back when the wild Colonial Spanish mustangs roamed freely around Corolla. Once Bob saw those wild horses, he was hooked on this place. He built a house in Corolla and began bringing his family there for vacations. For his teenage son, Bob, Jr., Corolla held less of an appeal. He wanted friends and action, not rugged isolation and wandering horses. "I was 14 at the time and couldn't figure out why my dad wanted to build a house here," Bob, Jr. says.
The elder Bob eventually moved full time to Corolla and opened the Inn at Corolla Light, while the younger Bob served four years as a military policeman in the Marine Corps then worked for the Federal Reserve Bank in Richmond. In the summer of 1996 Bob, Sr. asked his son if he would take on the job of running the inn's watersports operations. Bob, Jr. took the summer off from his job at the Federal Reserve Bank and headed to Corolla.  
Around the inn that summer, guests were always talking about the horses. By this time, the animals had been relocated up the beach, past N.C. Highway 12's end to the 7,000-plus-acre four-wheel-drive area north of Corolla. Fenced on the north and south ends, the area gave the horses the freedom they needed without the risk of colliding with the increasing number of vehicles on N.C. Highway 12.
But the visitors of Corolla, who were used to seeing them grazing around their rental houses, missed the horses. During one of the Inn at Corolla Light's nightly margarita parties, a guest asked how people could see them again. Bob, Sr., ever intent on making sure his guests were having a good time, offered to drive them up in his own rusty 4x4 Suburban.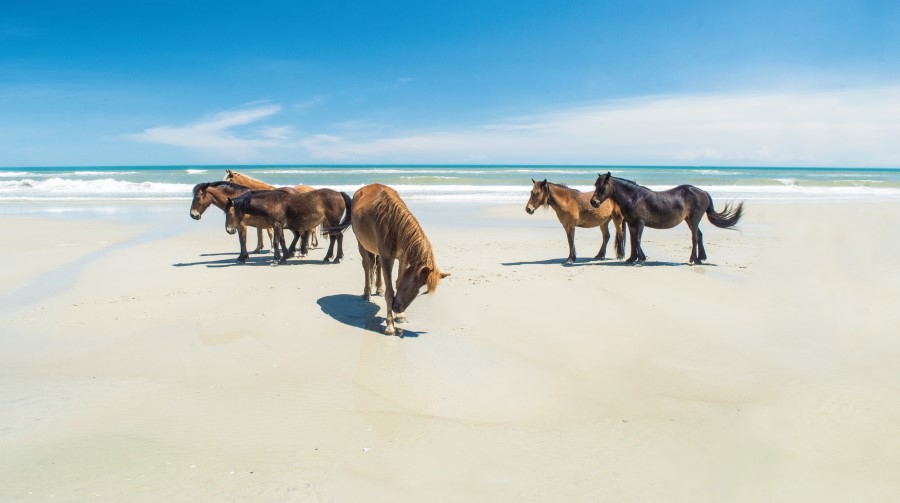 Over the next two hours of traipsing around the 4WD area at Swan Beach and Carova, it was obvious that a business had been born. The guests were thrilled and even suggested the name: Wild Bob's Wild Horse Adventure Tours.
The next day Bob, Sr. said to Bob, Jr., "This would be a good business for you," and his son accepted the offer. 
It was only supposed to be a summer job, but the horse-tour business was immediately successful and spilled over into the off-season. Soon Bob, Jr. was headed to Corolla in a moving van with all his belongings in tow.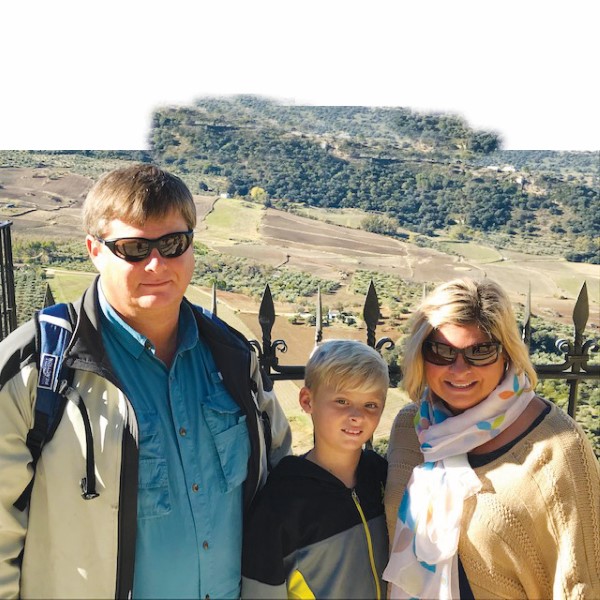 As the original Bob's Wild Horse Tours business took off and grew, Bob, Jr. found he needed more vehicles. They went from one rusty Suburban to five non-rusty ones, and then Bob, Jr. designed open-air safari-style trucks that were better suited to horse viewing. "It's really amazing when you sit facing forward about 8 feet up in the air," he says. "They offer a much better trip, in my view." Each of the vehicles seats up to 15 people, with seats in the cab that offer air conditioning for those who want it.
As the success of the horse tours increased, Bob, Jr. needed more space than his father's inn could provide, particularly for parking. He and his wife, Wendy, opened another company and called it Corolla Wild Horse Tours instead of confusing customers with two different Bob's locations. A third business, initially a Jeep rental company, also morphed into guided horse tours now known as Back Beach Wild Horse Tours. 
"Somehow, I got three companies out of the deal," says Bob, Jr., who has come to be known around town as Corolla Bob.
As Bob, Sr. retired, Corolla Bob managed his father's inn for 10 years in addition to running the horse tour companies. As the horse tour businesses boomed, Bob was able to step away from managing the inn and focus solely on taking people to see the wild mustangs of Corolla.  
And that's what he's still doing today. The horses are his passion and not just because they are the backbone of his livelihood. He deeply values these hardy and spirited animals who are so strongly connected to the place he has grown to love. 
"These horses have been here for close to 500 years now," Bob says. "They've been part of the Outer Banks since the first explorers." Left behind by the area's original Spanish explorers when conflict with the native population escalated, the horses at one time numbered near 3,000. When Bob, Sr. moved to Corolla, only 40 horses remained. Since the herd's move up the beach, it has increased to around 100 horses, but they're still critically endangered.
Part of Corolla Bob's mission with his tour companies is to help raise awareness of the horses and to educate locals and visitors about how to help protect them. On every trip his guides reiterate the law that requires humans to stay at least 50 feet away from the horses and to never feed them. Even seemingly harmless carrots and apples are deadly to these horses, who are used to a diet of grasses. Bob serves on the Corolla Wild Horse Fund Board of Directors, helping make decisions for the good of the animals.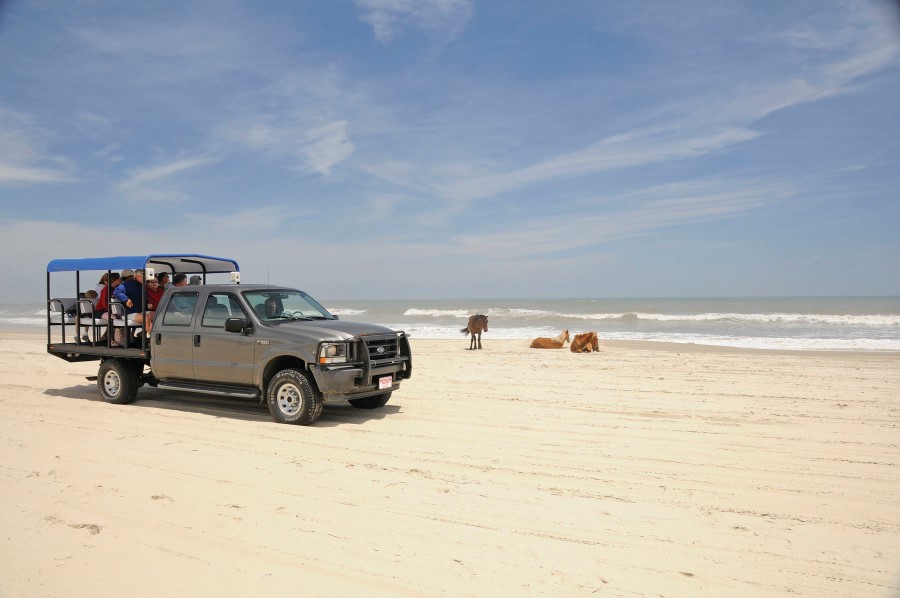 Corolla Bob's involvement in the local community is one of the ways he gives back to the place that he calls home. "Through my time here and running my businesses, I realized Corolla needed an advocate," he says. He decided to run for a seat on the Currituck County Commissioners and won. Now he's the chairman of the commissioners.
Bob's role as commissioner finds him searching for ways to improve vacationers' experiences. One of the many projects he's worked on with other commissioners is a Corolla beautification plan, adding lots of trees and flowers near the village entrance to create a lovely first impression. "We're always looking at ways to better the tourist experience," Bob says. "We want them to keep coming back for generations to come." Reinvesting in the community is a way to do just that, benefitting both residents and visitors. 
It's also important to Corolla Bob that his horse-tour guests learn about the area. His tours are filled with folklore, facts, history and interesting stories, not only about the horses but also about the northern Outer Banks and Corolla.
When choosing a tour company, it's nice to know that Bob's Wild Horse Tours has an owner who is deeply invested in the history and well-being of both the wild horses and his local Outer Banks community. "When I started this I never imagined people would do more than one tour," Bob says. "I'm humbled by how many people come back and go year after year as part of their family's vacation. I'm now part of people's memories they have for years!" 
Give them a call to experience the magic and wonder of a wild horse tour with Corolla's first wild horse tour company, and make it part of your family's vacation memories too!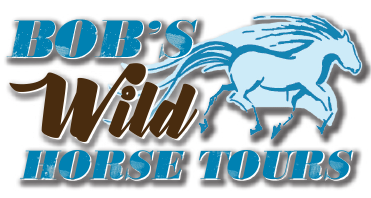 (252) 453-8602
817 B. Ocean Trail
Monterey Plaza | Corolla
www.corollawildhorsetours.com