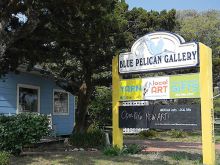 Creativity is a mysterious and magical thing. The wellspring of inspiration within an artist runs deep to the core, to the shaping elements of that person. One of the strongest of those elements is the landscape of home. Who we are is shaped by where we're from, the rivers or forests or hills of youth intermingling with the formation of personality, the deepest sense of self from which the creative impulse springs. When that home is Hatteras Island, like it is for Jenn Johnson, artist-owner of Blue Pelican Gallery, the landscape and history from which she has to draw is unparalleled in its richness and beauty. From sweeping dunes and crashing waters to nautical wildlife and a raucous past, Hatteras influences both Jenn's art and the composition of her gallery. It's a vibrant and dynamic relationship, and one that's built on love.
When Jenn Johnson left Hatteras Island she never expected to come back home. "I didn't know enough to appreciate it as a child," Jenn says. All she could think about was the island's isolation, how it seemed like there was nothing for kids to do, how storms could so easily sever their connection to the mainland world. Jenn left Hatteras to attend the University of North Carolina at Chapel Hill, studying journalism. "The plan was law school and then to land somewhere metropolitan," Jenn says. But, instead, love stepped in. Her then boyfriend, now-husband, "is a really good real estate agent," Jenn says. "He sold me on coming back home." And maybe it wasn't such a hard sell. Jenn had spent three summers during college in California and New York, gaining a newfound appreciation for small town quiet and peace. So she graduated and moved back home.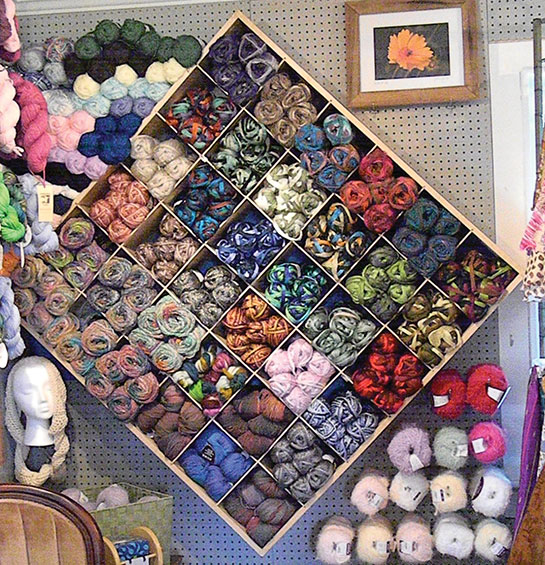 The art bug didn't start nibbling at Jenn right away. There were children to raise, jobs to work. She helped her mom start a CPA office then worked in reservations and accounting at Midgett Realty. While at her realty job, Jenn was assigned to take pictures of rental houses. She discovered that she enjoyed and had a knack for photography. "I especially liked getting a weird angle on stuff; I tend to look at things differently than most people," Jenn says. Sparked by photographing the landscape and wildlife of Hatteras, Jenn embarked on a photography hobby that sprung into a passion. She began working in what she terms digital paintings-taking one of her photographs and photoshopping as many as 60 different layers of color and texture over it on the computer. She then places these images on tiles, glass ornaments, magnets, jewelry, coasters, cutting boards and so forth. "A lot of my personal work is beach themed and fishing themed because that's basically what I know better than anything," Jenn says. Her images-red, reflective waterfront sunsets, sideways scurrying crabs, the Cape Hatteras lighthouse framed by richly golden, waving sea oats-are suffused with a love for the island that is both deep and genuine.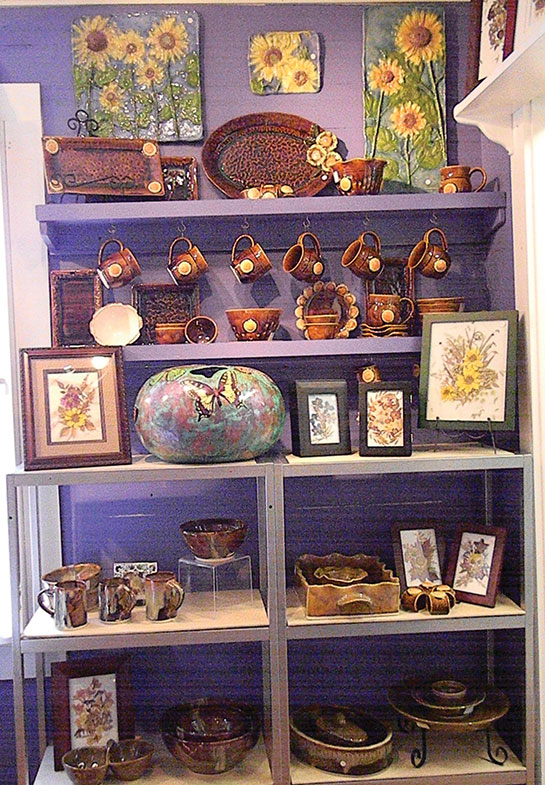 As time passed it became clear that sharing her love for Hatteras and her art was on the agenda. "Somewhere along the line my husband and friends decided I needed to start an art gallery," Jenn says. So they bought a local Hatteras home built in 1950 and have been remodeling it ever since. "It's a funky little home right in the middle of the village," Jenn says. The gallery started by featuring Jenn's own work and that of friends, almost all local, later expanding to include more regional North Carolina artists. "I've reached the point where people are finding me and I don't have to go looking for work," Jenn says. The coastal orientation of the artists Jenn displays influences the gallery's overall presentation. "Throughout the store there are pops of color like you'd find in sunrises and sunsets, but primarily there's blue and green and purple, the colors of the ocean you see different times of the year," Jenn says. Much, if not all, of the art she showcases has a nautical vibe. "I probably have 10 different artists working with fish in all different ways," Jenn says. You'll also find driftwood boats, jewelry and ornaments made from beach sand, seaside memory lockets (you can even design your own), pottery that mimics the texture of a coral reef and much more. "My favorite thing is when people say, 'Wow, you're not like any other store,'" Jenn says. "That just makes my day. That's the whole point for me." Inventory changes daily, so no two visits are alike.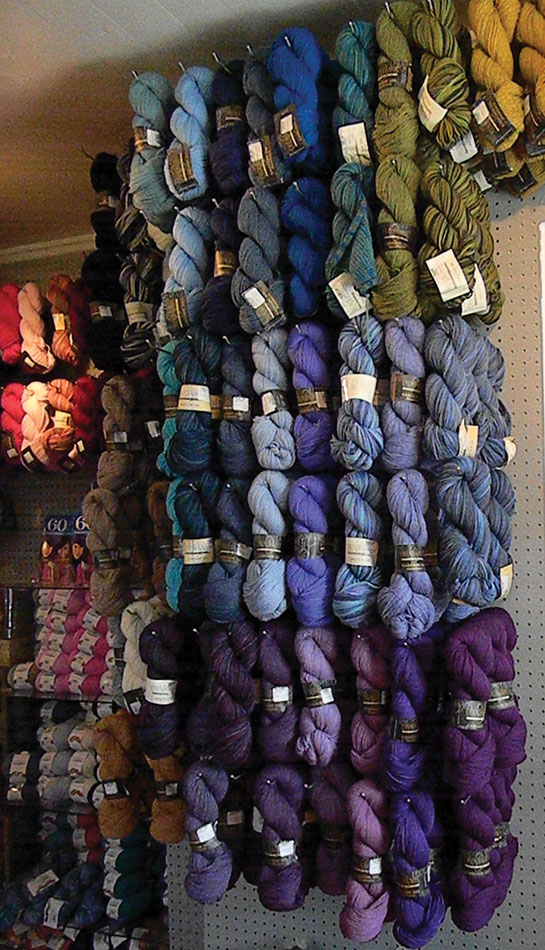 The uniqueness of the gallery stems partly from being in tune with Hatteras village and the island itself. Jenn says that what she and her family love about Hatteras is that it's safe, quiet, quaint and friendly. So she carries things in her gallery that are comfortable and family-oriented to reflect her location. "We don't have much that's edgy," Jenn says. "I like things that make you smile." The relaxed, cozy vibe of the gallery is welcoming to shoppers; they feel at home. Jenn also creates and carries a number of upcycled, mixed media items like drawer pulls repurposed from wine bottles that she says are inspired by Hatteras Island's resilience and resourcefulness. Growing up on Hatteras, Jenn says, meant learning to make do with what you have. "I find myself being a little McGuyver-ish," Jenn says of her upcycled art. "I'm constantly looking around thinking 'what can I make out of that?'"
The gallery's most recent development also springs from a relationship with place. The year before last, Jenn says she started thinking about fiber artistry, like knitting, crochet and felting, but discovered there was nowhere on Hatteras to buy nice fiber art supplies. "We added yarn to the mix, and it took off like crazy," Jenn says. They doubled their inventory this year and have set up nooks in the gallery to hold classes. They plan to screen in their front porch and stay open two nights a week in the summer for people to come knit, crochet and visit. Jenn's also planning on teaching at least one class this summer featuring upcycled bottles and mixed media jewelry-fun, relaxed classes with an "As Seen on Pinterest" feel.
When an artist is lucky enough to count her home as a source of deep and lasting inspiration, wonderful things can happen. Hatteras is a wild and dynamic island, at times barren, remote and hurricane-prone, at times glistening, tranquil and wildlife-blessed. The love and connection Jenn Johnson feels for her multifaceted island flows through her coastal artwork. Blue Pelican Gallery stands as a testament to the beauty, ingenuity and determination an island home can spark in the heart of an artist.
Blue Pelican Gallery
(252) 986-2244 | 57762 NC Highway 12 • Hatteras | bluepelicangallery.com