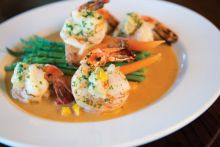 Think back to the best restaurant meals you've had in your life, the ones that really stick out as superior in your mind. More than likely it is not just one element of the experience that is lingering in your mind but the way the entire experience made you feel.

Our memories are highly emotional. Our emotional state at the time of an event can affect our ability to remember it. So the restaurant experiences that left you feeling delighted or blissful (or, of course, disgusted or angry) stand out from the thousands of restaurant experiences that were good but average.

When the setting, atmosphere, food, beverages and service at a restaurant come together seamlessly, you are left with a warm and fuzzy feeling of satisfaction. The exact particulars may not linger very long, but if a restaurant made you feel happy, satiated, pampered and appreciated, the memory will live on indefinitely.

That's what Tommy Karole of The Paper Canoe obsesses over – the way his restaurant makes people feel. Driven by a combination of self-diagnosed pride, perfectionism and passion, the hands-on owner personally ensures that the guests at his Duck restaurant leave with an overall feeling of contentment.

"I take a tremendous amount of pride in what I do," Tommy says. "I want it perfect so that people leave happy."

Several elements work together to create that happy feeling at The Paper Canoe. One of the obvious draws of this restaurant is its setting alongside the Currituck Sound. Right outside the big picture windows of the restaurant and bar, the water laps at the shore, and gulls, osprey, pelicans and herons fish around a small marsh island. Best of all, the nightly sunset is on full display.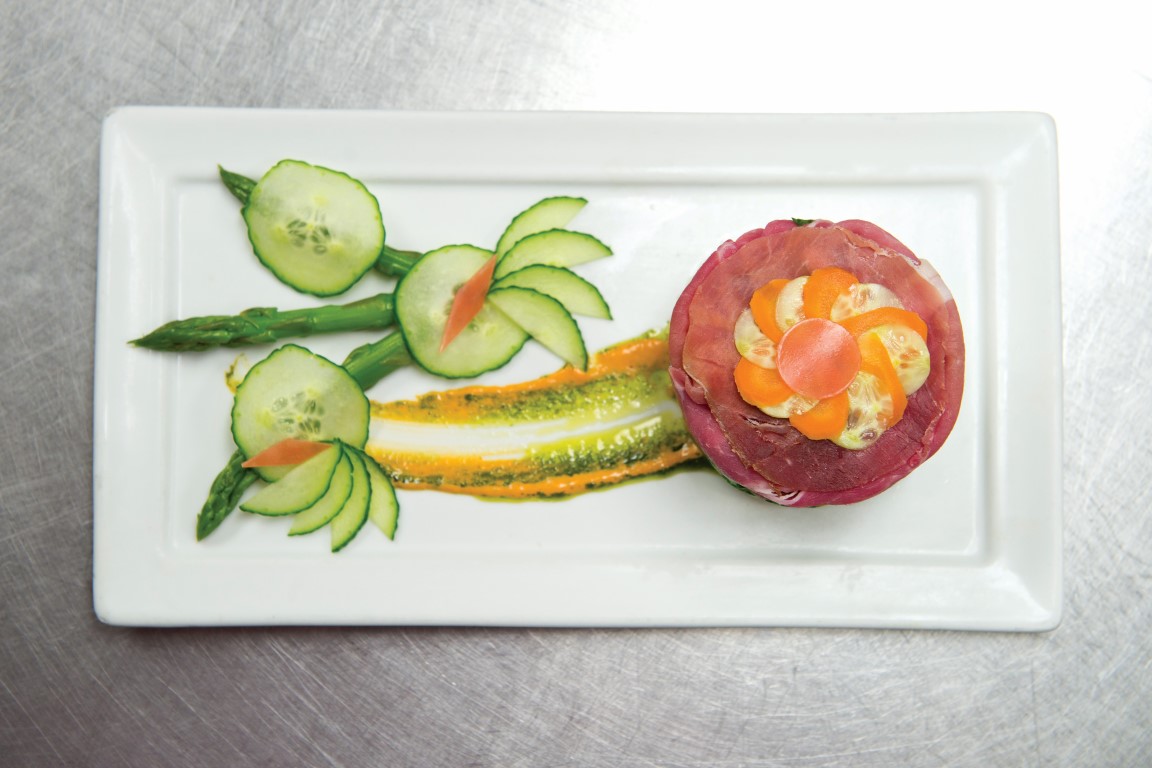 But a view alone can't carry a restaurant. Many other elements come into play as well.

Walking into The Paper Canoe feels like you're entering a friend's heirloom beach cottage. When Tommy completely renovated the building in 2011 with the help of his good fishing buddy and master carpenter John Elian, they collected reclaimed materials from all across the nation to create the aesthetic of an open and airy historic coastal cottage. Antique cypress walls from western North Carolina, salvaged brick, hand-oiled reclaimed hickory flooring, industrial lights salvaged from Arizona, tables made from reclaimed lumber from a 100-year-old train station and many more unique features set the mood for relaxation and curiosity.

The staff at The Paper Canoe is an essential factor in creating the overall good feeling for the diners. Tommy is there every day and night doing everything from taking reservations and brokering with local fishmongers to expediting plates and filling water glasses. He makes it a point to personally greet and check in on as many of the customers as he can during the course of the evening.

"I'm doing this because it's what I love to do," he says. "I feel like I've never worked a day in my life because this is where I thrive."

And he's especially proud of his staff. The average length of employment for staff members at The Paper Canoe is seven years. Longevity like that creates professional staff people who truly care and offer incomparable service and attention to detail from the front to the back of the house. "We have really good people working here who really care about the customers' experiences," Tommy says.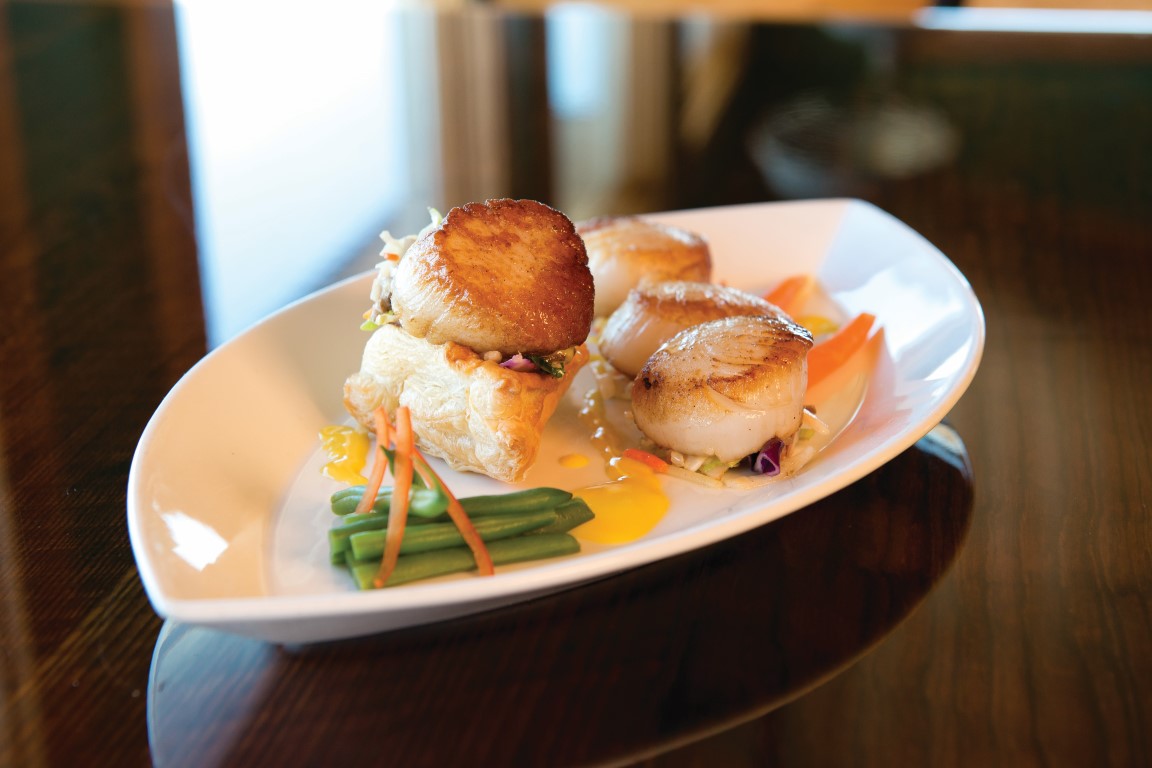 And, of course, to create that overall level of delight, the food has to excel. The Paper Canoe offers fresh, creative fare, and all of it is made in house. There are a few all-time greatest hits on the menu, but Tommy and his staff change the menu frequently to keep interest stoked – for everyone from the diners to the line cooks to the chef. "I can't stand doing the same things day in and day out, and neither can my staff," Tommy says. "I give my kitchen staff tremendous leeway and investment in the menu. This keeps talented people interested and the enthusiasm level high."

Steaks and seafood are stars of the menu. Look for dishes such as crab cakes, scallops in puff pastry, shrimp and grits, crab-stuffed shrimp and hand-rolled ravioli stuffed with jumbo lump crab and cheese. Sauces and dressings are house-made and delicious.

It all adds up to the whole package: a pleasurable sensory experience created through delicious food and pampering by an owner and dedicated staff who truly appreciate their customers. And it's working: Word of mouth is one of the main ways that people find The Paper Canoe.

Tommy also knows it's working because he watches his customers as they leave. He's been in this business long enough to know how to recognize a certain look of contentedness in his customers' eyes, the way they relate to each other as they get up from the table, a certain sound in their voices as they walk out the door. He reads satisfaction in their smiles and their desire to make eye contact with the staff.

"That's what I'm doing this for," he says. "I just want people to walk out and say 'That was great!' I hope they know that I really care about them leaving happy."
---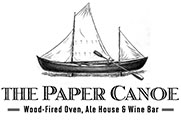 1564 Duck Road • Duck, North Carolina 27949