Maybe your living rooms walls are looking a little bare. Maybe you're in the market for a uniquely Hatteras piece of art to remind you of sun-drenched days, ocean breezes and bare, sandy feet. Maybe your spouse is off for a day of charter fishing, or maybe you've always wanted to take a road trip through all the villages of Hatteras Island. Whatever the reason, a day spent gallery hopping down the gorgeous stretch of Highway 12 is your ticket to a fun, relaxing and distinctive Hatteras Island experience. So load up your car, roll down the windows, put on some tunes and get ready for a day at the beach unlike any other.
Start your tour at Pea Island Art Gallery on the south end of Salvo.
Artist-owner Kim Robertson's gallery, built to resemble the 1874 Chicamacomico Life-saving Station, features Kim's mixed media photography and jewelry. Kim's mother's paintings are presented, along with more than one hundred other local and regional artists working in mediums including metal, paper, wood, pottery, fiber and glass. The gallery is airy and bright, and you'll find a happy collection of sea creatures, water vistas, boats, sea birds, flowers, mermaids and more in an incredibly welcoming price range.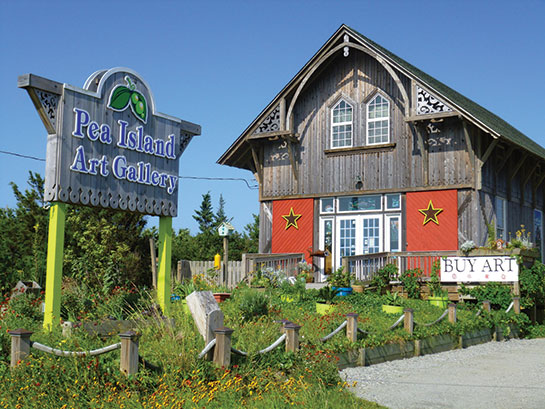 Drive south to the village of Avon to find Studio 12
In this working studio and gallery artists-owners Carolyn and Gary Schena invite you to get creative! Alongside their gallery that's filled with Gary's award-winning functional pottery and Carolyn's glass fusion works is the studio where for more than 10 years folks of all ages have been coming to create their own unique treasures. Mosaics, glass fusion and pottery painting are always available, and Carolyn and Gary are ready to help! Or sign up for one of the many classes taught by artists represented in the gallery. Whether you choose to shop or make art at Studio 12, you are guaranteed a memorable experience.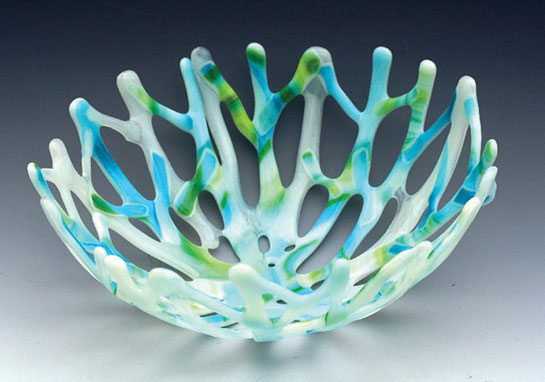 Kinnekeet Clay is a quick turn off the now-familiar ribbon of Highway 12 in Avon
on the historic side of town known as Old Kinnekeet. Antoinette Gaskins Mattingly's shop includes a working pottery studio that's housed on land that's been in her family for generations. Regular classes are held in adult and youth pottery, watercolor painting, quilling and mixed media craft. The gallery also features work from approximately 50 artists working is jewelry, wearables, photography, stained glass and painting. Clay is formed into a multitude of creations: pottery, drawer pulls, wall art, vases, kitchenware, jar frogs and more. The vibrant ocean hues and nautical themes here are a feast for the eyes.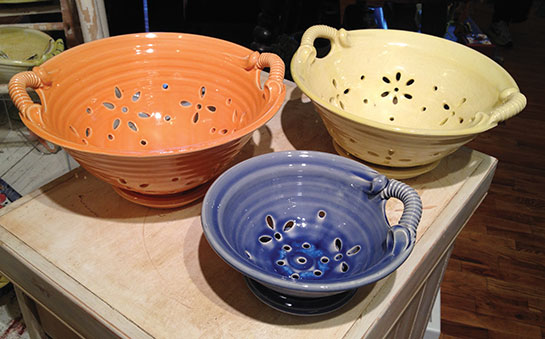 Coast on down to Hatteras Village and pop into Sandy Bay Gallery.
Artist-owner Linda Hilton's sea-inspired jewelry made with pearls and sterling silver is featured in this gallery along with many other handcrafted, high-end items. Sandy Bay's variety of locally, regionally and nationally known artists offers handcrafted work in art glass, pottery, jewelry, paintings, clay, canvas, iron and woodwork. From life-sized glass stingrays to delicate, ocean-imbued jewelry, Sandy Bay Gallery's offerings are all united by a love of the sea.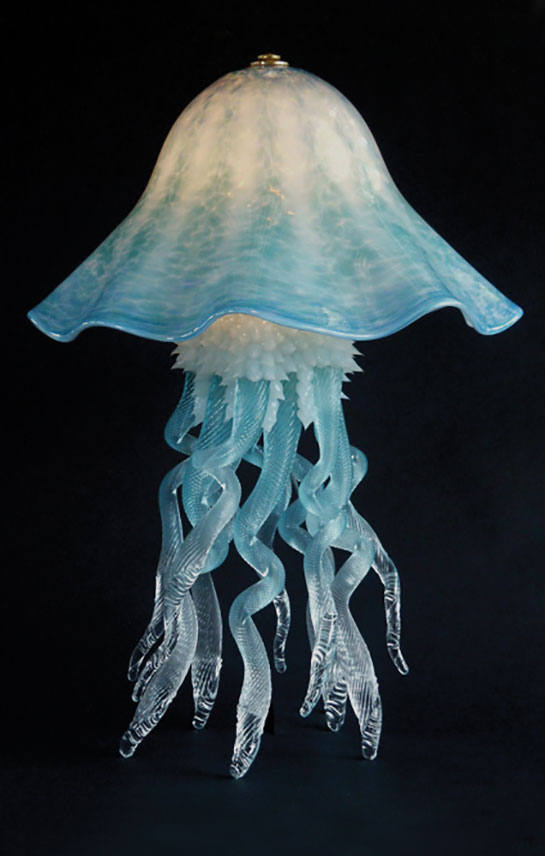 Traveling south toward the ferry docks in Hatteras, Seaworthy Gallery
is the last stop on your gallery hop. Carole Nunnally, artist and owner, partners with gallery director Janet Hill to showcase fun, whimsical artwork in an eclectic presentation. Pottery, large metal sculptures, acrylics, blown glass, stainless steel and handcrafted jewelry in sterling silver, sea glass and natural stone are just a handful of the mediums you'll find at Seaworthy Gallery. From shorebirds to boats to lighthouses to marine life, the art in this gallery lives up to its name.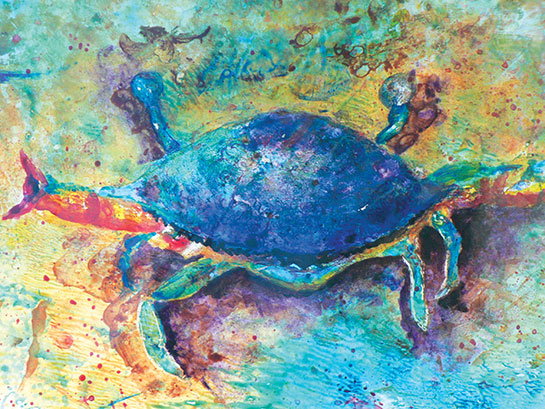 At the end of the day, as you sit and enjoy the pink glow of sunset over the Pamlico Sound, you'll think back on your day and the treasures you've discovered. Maybe you found a sea glass pendant the exact color of the water on the best day of your Hatteras vacation. Maybe a vibrant, upcycled metal fish will now grin at you while you eat your lunch at home. Maybe a clay vase will hold flowers on your kitchen table, or the soft hues of an ocean painting hanging on your bedroom wall will help you drift off to sleep. But more than anything else, the experiences you'll carry from a day of gallery-hopping on Hatteras Island will shine in your memory forever.
Visit Hatteras Art Galleries
Pea Island Art Gallery

27766 N.C. Highway 12, Salvo                    

(252) 987-2879

 

Studio 12

40534 N.C. Highway 12, Avon

(252) 995-7899

 

Kinakeet Clay-Studio & Showroom

40462 North End Road, Avon

(252) 995-0101

 

Sandy Bay

57544 N.C. Highway 12, Hatteras Village

(252) 986-1338

 

Seaworthy Gallery

58401 N.C. Highway 12, Hatteras Village

(252) 986-6510