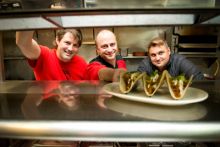 When was the last time you visited Corolla?
If you're not already there, of course, it's a good question-and one that restaurant partners John Marmann, Steve Forney and Todd Bryant would like everyone to seriously consider. But it's not only because of the natural beauty there, the spectacular variety of things to do (from driving on the beach and seeing the wild horses to touring the immaculately preserved Currituck lighthouse) or the fact that the drive from more southern parts of the Outer Banks really isn't as long as many people tend to imagine. No, even if these considerations weren't incentive enough, there's another larger reason to make a trip to Corolla a priority. And that, quite simply, is food.
When John and Steve first opened Agave Roja in Corolla a few years ago, they weren't only drawing on decades worth of experience in the restaurant industry to bring people modern Mexican fare, but they were also aware of an exciting and fast-growing trend on the northern beaches to offer unique and quality food at reasonable prices. This awareness, combined with their passion for providing outstanding service all their own, has been an essential key to their success so far.
With tantalizing items such as ceviche (citrus-cured fresh raw fish spiced with peppers), Mahi wrapped in banana leaves, slow-roasted adobo marinated pork ribs and chipotle chicken tacos, along with loads of variations on homemade guacamole and vegetarian options such as stuffed poblano peppers, it's no wonder they have a full house almost every night they're open. Add to that a full tequila bar that highlights some of the finest 100% blue agave available and signature cocktails made with only the freshest juices and you've got a hit...a popular hang out...a place where you can happily slip into "one of the regulars" status.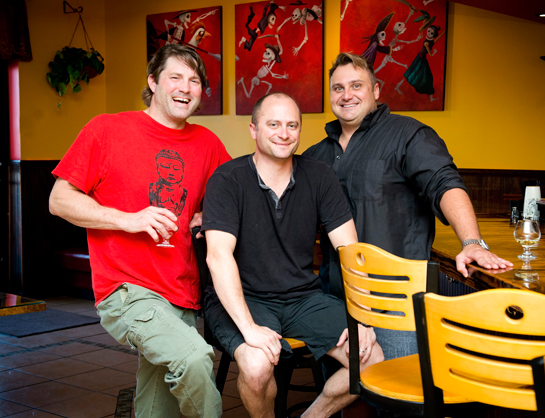 But, while many people might be content with having so quickly made one restaurant a destination delight, and Agava Roja unquestionably is that, those folks who strive as a way of being don't typically rest on their laurels. John essentially describes their overall mantra in quite straightforward terms. "We can always do better," he says. Interesting mantra, considering how successful they already are. Perhaps it's an insight into exactly why that's the case. Especially when he's not only talking about Agave Roja where they're constantly striving to outdo themselves with every customer and each plate of food. This year the duo has officially become a trio with the group addition of Todd and the grand opening of BuddhaLicious-located a mere stone's throw away from Agave Roja in Corolla's Monteray Plaza-which features contemporary Asian fare.
As with Agave Roja's commitment to providing fresh authentic Mexican dishes that you don't often see on other menus in a space that can only be described as hip and fun, BuddhaLicious isn't your typical Asian restaurant either. Pulling together an impressive array of flavors from places as varied as Vietnam, Thailand and China, their focus is on giving diners a chance to experience something new each time they visit. This is roundly evident in their extensive list of exotic sakes, a daily sushi special and unconventional menu items such as Wagyu beef seared on hot stones, Korean Bulgogi (a special take on barbeque!) and shabu-shabu, which offers groups of dinners the chance to put together a full meal of noodles, meat, vegetables and herbs to match their own unique tastes.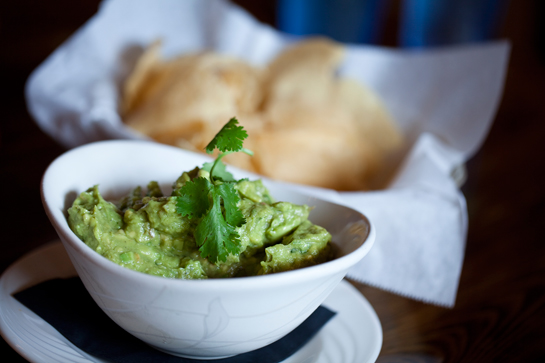 As all three explain it, the decision to expand and fill such wildly different culinary niches with Agave Roja and BuddhaLicious was at once utterly simple yet infinitely complicated. John describes it as a natural "gravitation," while Steve and Todd laughingly (and fondly) refer to John as the Pied Piper in their midst. According to Steve, John tempted them both with two options- to "do something good that's super easy...or something great that's super hard." It's a slightly tongue-in-cheek comment, but it's also not that far off the mark. And unsurprisingly to everyone who knows them, all three agreed to pursue the latter course.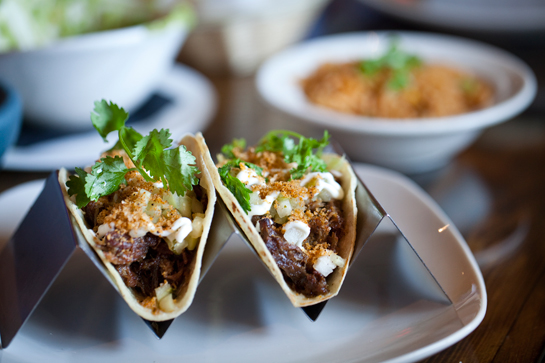 "We all think alike," says Steve. "We have a similar work ethic, and we take what we do seriously...but we also don't take ourselves too seriously." It's a telling statement since watching John, Steve and Todd play off of each other in conversation can sometimes
feel a bit like a spectator sport-yet one that's sure to keep you entertained for hours. They're funnily irreverent, often finishing each other's sentences and appearing to make group business decisions effortlessly. At the same time their easy banter clearly reflects a mutual respect for each other and a deeply serious enthusiasm for the Outer Banks restaurant industry.
"You always talked about it and now you're doing it," says Todd, who also spent many years working in numerous kitchens across the Outer Banks while planning-someday-to open his own business. "Then you meet the right guys and suddenly you're living your dream."
With Agave Roja and the June 2014 opening of BuddhaLicious, the dream they're all pursuing is unmistakable One of the many things they're all equally adamant about is how much culinary talent can be found all over the Corolla area and how they see themselves as active pioneers in this broader regional movement to offer people a remarkable dining experience that goes above and beyond anything diners expect.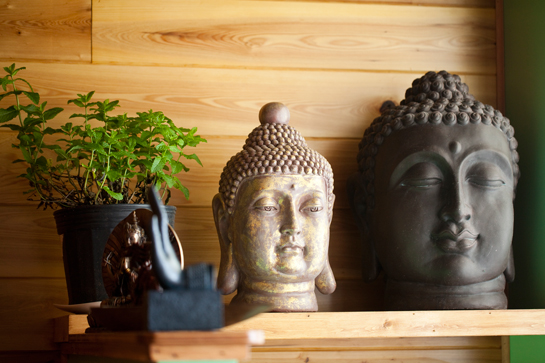 At the end of the day it's a gamble that's clearly paying off. And yet none of them are content to stop pushing the envelope as far as exceptional food and extraordinary service is concerned. If they've learned anything from the collective decades the three of them have spent in the restaurant business, it's not only that they can always do better, but also that diners can always expect better-in everything from the food to an overall atmospheric décor that's fun and inviting. "The bottom line," Steve says, "comes down to paying attention to the
details. Basically you have to concentrate on having fun or you might as well stop doing it."
It's a sentiment they all three resolutely agree on. As they've watched the Corolla area become increasingly more year-round in terms of things to do and the top-notch dining experiences to be had, the original question only becomes more significant. When was the last time you visited Corolla? If you can't answer that with certainty, perhaps it's time you made that trip in order to find out just how much you've been missing.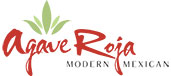 807-B Ocean Trail, Corolla, NC 27927
(252) 453-0446 • agaveroja.com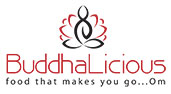 887 Albacore, Corolla, NC 27927
(252) 453-4503 • buddhaliciousobx.com