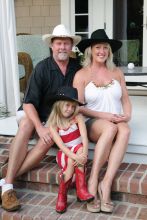 There's a certain sense of joy that's evident when you talk with someone who's doing what they're meant to do. When that person is Doug Brindley, owner of Brindley Beach, a real estate company specializing in vacation rentals and sales from Corolla to South Nags Head, it's immediately clear that he's exactly suited to his career, home and family. "The secret of happiness is wanting what you have," Doug says. With a thriving business, a beloved wife and daughter and a home on the picturesque Outer Banks, it's clear that Doug Brindley has it all. But like most happy endings, there was a journey involved to arrive at this point of resolution. 
Doug Brindley was born and raised in the hills of "West By God Virginia," as he puts it. His first time on the beach was in 1963 when a family member bought a house in Kill Devil Hills; he immediately fell in love with the area, even in its extremities of weather, staying on the island through 22 separate hurricanes. "I've never missed one!" Doug was a lifeguard on the Outer Banks in the 1970s and won a swimming scholarship to East Carolina University, but he didn't immediately find his place career-wise. "I worked in accounting for five years and hated every single stinking minute of it," Doug says. When the industry finally pushed him out for good, Doug came "home to the beach" in 1984. He worked with his father's land development company and then focused on real estate, eventually opening an office in Duck followed by one in Corolla. 

You'd think the story would end there, with our intrepid businessman living in the place his heart calls home, operating a growing company. But on May 20, 1998, Doug Brindley stood on the floor of the New York Stock Exchange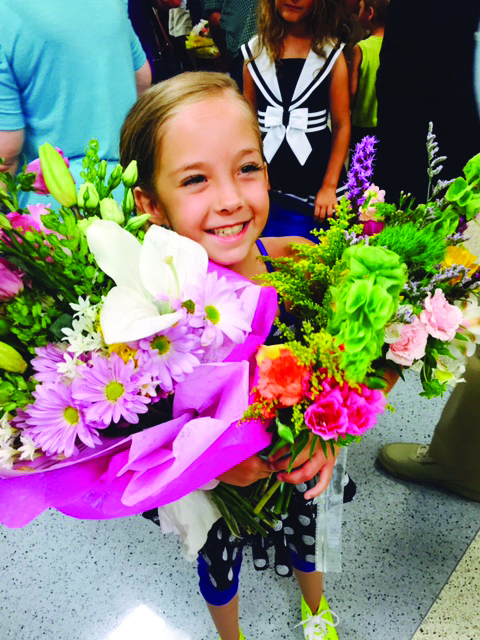 on Wall Street ringing the bell for the opening session. He sold his company that day and, as it was then owned by a public company, he moved away from hands-on involvement. He started a pool and spa business with friends Bobby and Kelly Hanig. But Doug missed the hands-on intricacies of running a real estate company, and he missed interacting with the people. So, he opened Brindley Beach in 2004. Then, in 2008, with the Hanigs as minority partners, Doug bought back ResortQuest, a move that doubled their inventory. Today, Kelly Hanig runs the back office and Doug runs the front. "Our sustainable competitive advantage at Brindley Beach is me," Doug says. "I work every day. I'm not an owner that's hands-off. I'm on the line; I'm in the field. Every single home owner coming in to the business comes through me." This passion and dedication is the heart of Brindley Beach's success.

Today, Brindley Beach manages 650 vacation rental homes from South Nags Head to Corolla, a span of 65 miles. Most of the houses are single family and range from soundside to oceanfront. Homes rent from anywhere between $600 a week for a cozy cottage to $25,000 a week for a spectacular 18-bedroom oceanfront house with every possible amenity. "My first house cost less than that," Doug jokes. Brindley Beach does real estate sales, as well, with 17 sales agents in three offices. There are 52 year-round employees and another 300 get involved seasonally. "We run the place as a family business, with a lot of support and a lot of respect," Doug says. "We get results because they feel the love." Doug says he envisions three sets of customers in his business. "Renters are customers. Owners are customers. Employees in the business are customers as well.  All three are customers of each other," Doug says. "And when you understand that you can make operations go very smoothly."

The company culture of Brindley Beach reflects Doug's joy in his career. He says that while many companies have mission statements that go on and on, Brindley Beach's is only four words: "Service first…fun always." The magic and beauty of the Outer Banks is a big part of Brindley Beach's appeal, which is something Doug understands. "We're selling an intangible," he says. "They don't walk away from their rental with anything but memories, so we must make sure that's what they get." To that end, Brindley Beach offers several programs to enhance their guests' stay, including an early arrival option to beat the traffic and a free 30-minute sitting for family beach portraits. Beds are made and houses come stocked with a roll of toilet paper and paper towels to use before guests can make a run to the store. Some of the higher end houses offer a cabana club that sets up and breaks down beach chairs and sun umbrellas daily.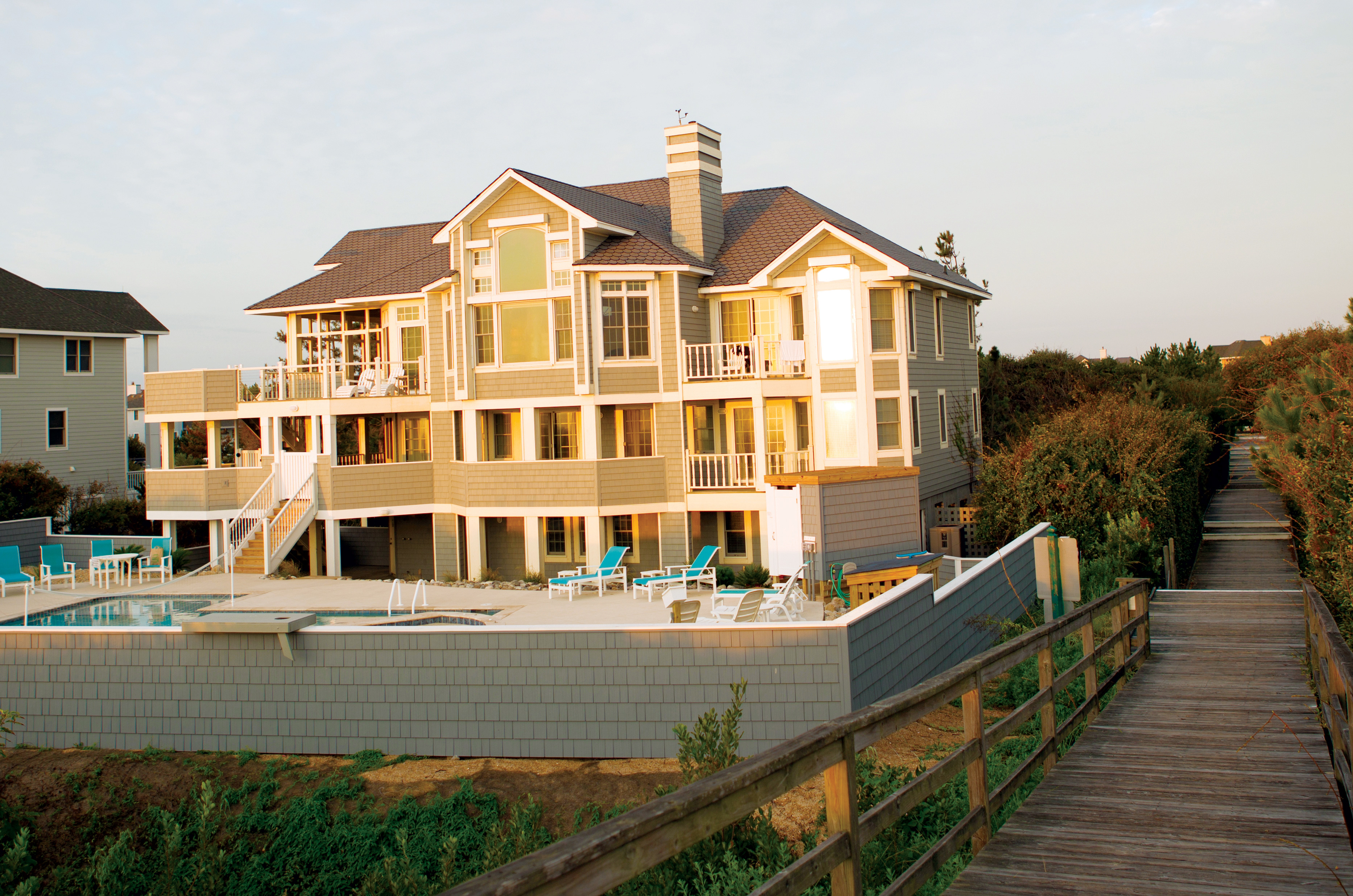 When a company culture focuses on fun, it makes sense that a celebration would be involved. Brindley Beach hosts a gala event every Columbus Day weekend for about 800 staff members, homeowners and vendors. For the past 25 years they've celebrated with food, dancing and a bar made out of ice ("I always tell people I have the coolest bar in Corolla," Doug jokes.). He envisions the event as a thank you to homeowners and employees for all their work and commitment that year. "If you don't celebrate your successes, your competitors sure aren't going to do it for you," Doug says. In addition to celebrating his employees and homeowners, Doug is committed to Brindley Beach's support of the Outer Banks community, regularly hosting fundraisers that have raised as much as $125,000 in a single night for local charities. 

Our journeys make us who we are, but we don't walk alone. The final component in Doug Brindley's happy ending is his family: wife, Joan, and daughter, Raegan. He lights up at the mention of them. "I know a lot of people say this about their kids," Doug says, "but she's pretty much the most wonderful girl in the world." Joan is an owner in the business and Raegan regularly makes an appearance on the cover of Brindley Beach's rental magazine. Together they are his anchor and inspiration.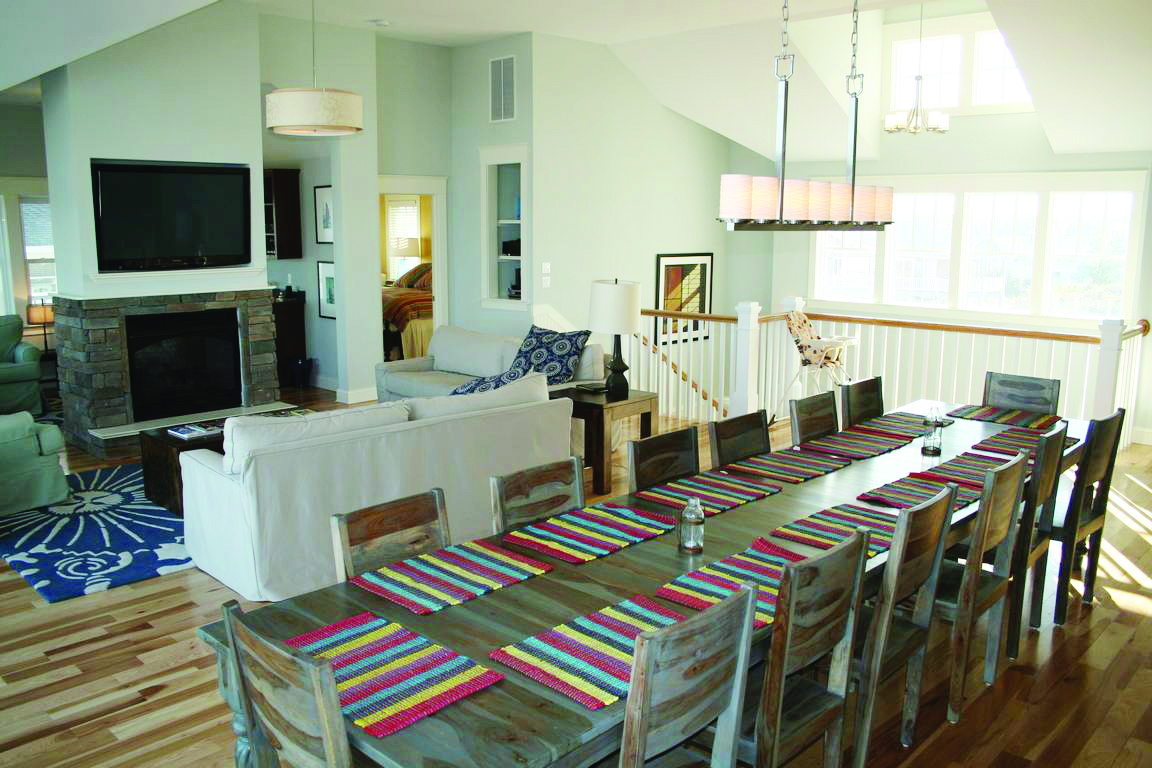 If the key to happiness really is to want what you have, then Doug Brindley must be a very happy guy. "I'm here; I'm loving it; I'm never going away," he says of his home on the Outer Banks. Brindley Beach expanded again in January of 2015 with the acquisition of Wright Property Management and is going strong with Doug at the helm. "I help make people happy," Doug says. "What better thing to do each day?"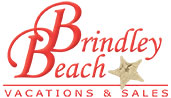 (877) 642-3224 • 1023 Ocean Trail • Corolla, NC 27927 • www.brindleybeach.com