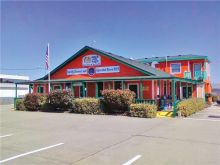 Don't be fooled by the stack of pancakes on the logo. Though the breakfast selection is both numerous and delicious at Stack 'em High in Kitty Hawk, you can get a lot more there than just breakfast foods.
I'll admit that I was skeptical when someone told me that Stack 'em High was the best place to get authentic Greek food. I'd had the pleasure of consuming their fluffy pancakes and delectable French toast on more than one occasion, but I'd never set foot in the place any time after 10 a.m. The notion of going to the local pancake house for a good gyro seemed, at best, a little strange. But, wow was I missing out! If you want good Greek food, the best place to get it (short of traveling to Greece) is from Greek immigrants. Perry Kiousis, the founder of Stack 'em High, immigrated here from Greece in 1955 with a few bucks in his pocket and not a word of English. Perfectly embodying the American Dream, Perry worked hard and taught himself the language. In 1960 he returned to Greece to marry Kiki, his childhood sweetheart. They both came back to the States and in time opened up their own restaurant. Eventually, they passed the business down to their children, Steve and Nick. Now Nick and his wife, Dawn, run the Kill Devil Hills restaurant, while Steve and his wife, Kristine, run the Kitty Hawk one. Steve's kids have grown up helping their dad run the restaurant just as Steve did with his dad.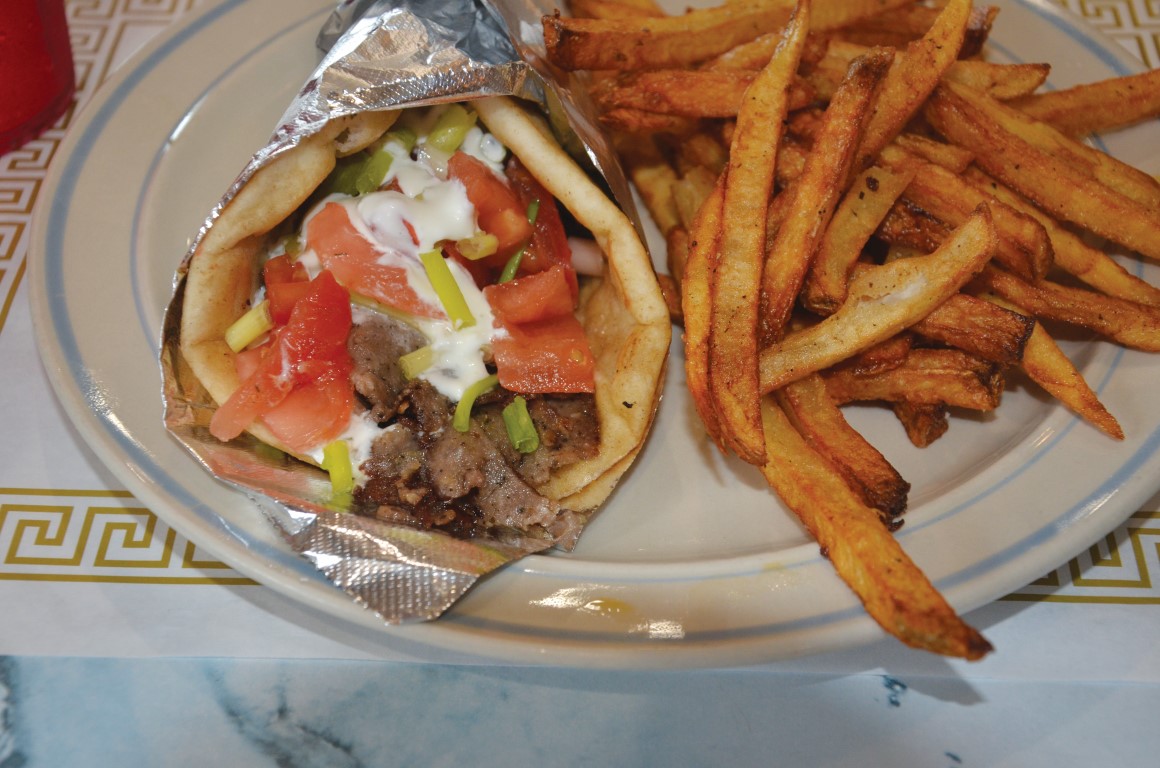 Today, you can still hear Greek spoken there, and the gyros are both authentic and fabulous. They also have a delicious Greek salad and a Greek burger on their lunch menu. The Greek culinary influence sneaks in in some unexpected places such as in the house-made tsaziki sauce on their steak and chicken fajita omelets.
When you do come into Stack 'em High for lunch, there's more than just Greek food to tempt you. They make tasty sandwiches like their Philly cheesesteak, crabcake sandwich and Reuben sandwich, served with hand-cut French fries, and amazing must-try dishes like their Shrimp 'n' Grits Royale (shown in the picture above). No matter what you get, expect it to be indulgent. "It's not called Stack 'em Low," Steve likes to joke. Everything is served up in ample portions, and they refuse to skimp on the ingredients. "Almost everything's homemade," says Steve. "The only thing that's not made from scratch here is the bread, and that's baked fresh for us right next door at Proof Bakery."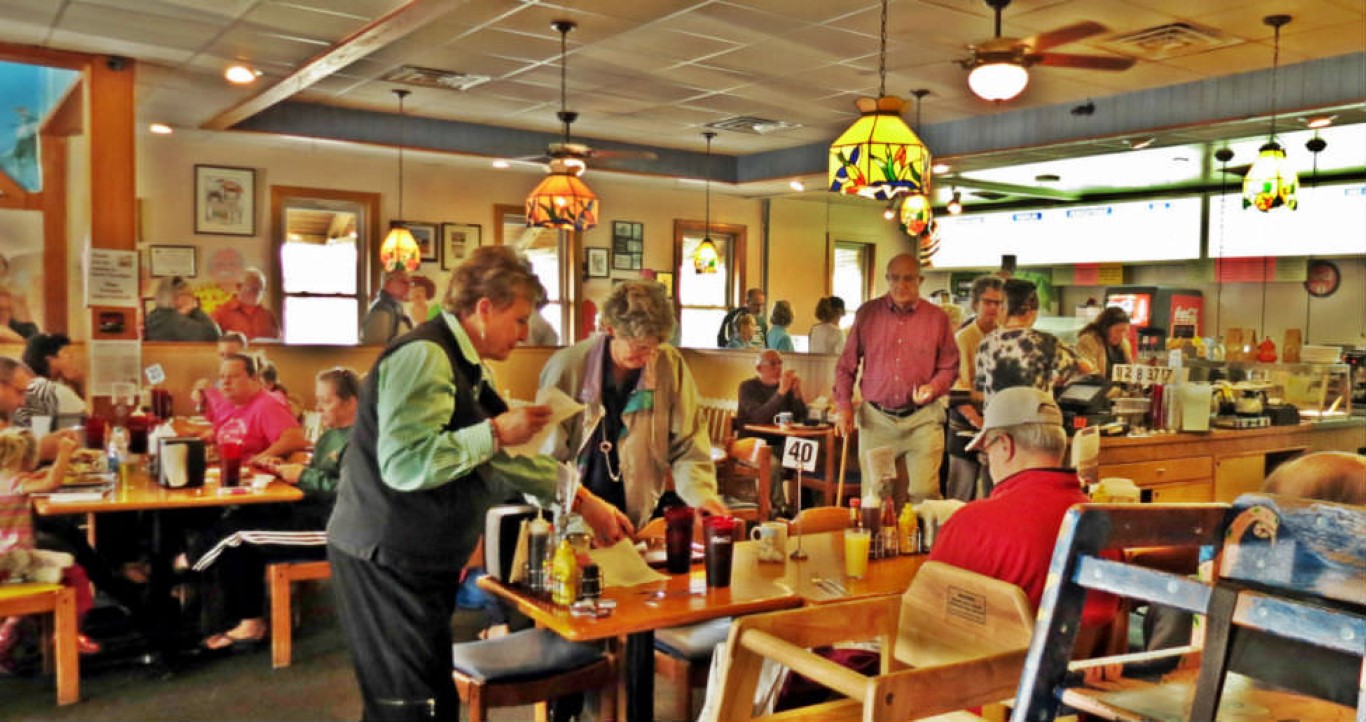 But if you're one of those people who thinks that pancakes and sausage are an appropriate meal at any time of the day, never fear. Their breakfast menu is served all day long. The menu selections make it easy to please everyone in your party. And if you're looking to feed a very large group you should check out their catering menu. Catering by Kiki's Kitchen was established to satisfy the many catering requests for events like weddings, oyster roasts, BBQs and more. You'll also find family-style breakfasts and lunches to go that feed 10-20 people or even more. You can order it the day before then pick it up hot and ready, sparing you the trouble of cooking for a crowd.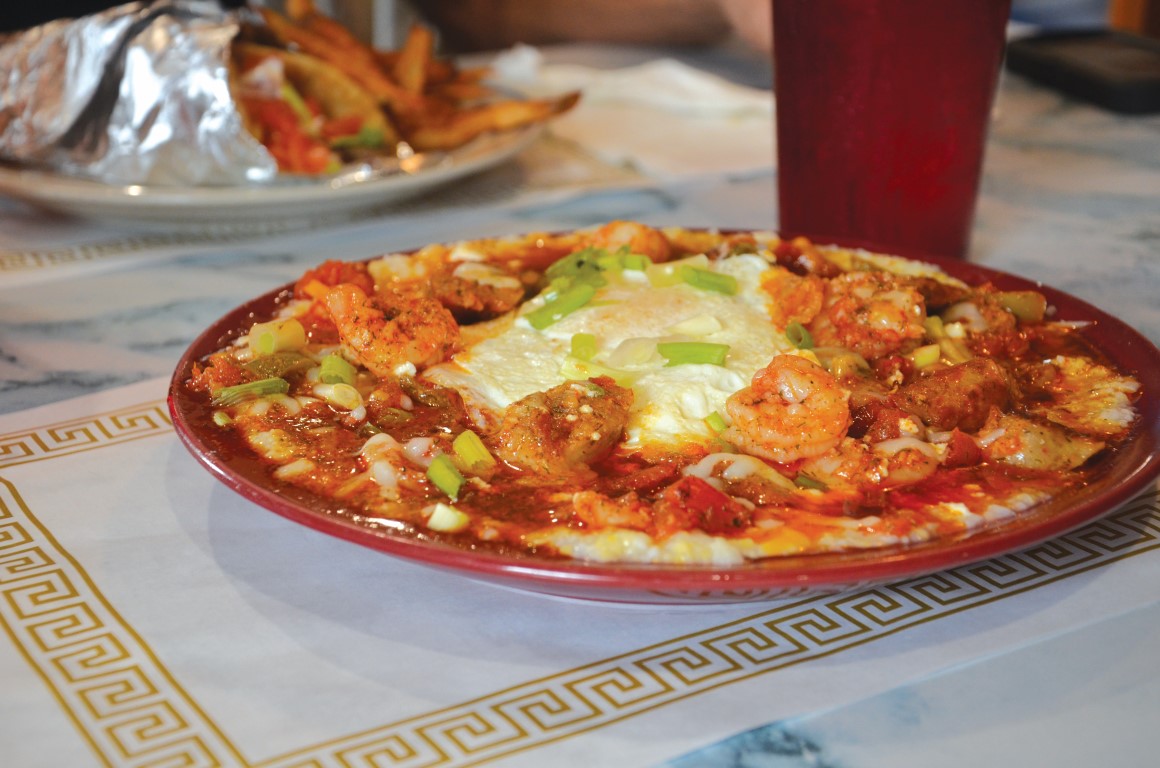 Yes, Stack 'em High is about more than just pancakes. It's about a lot more than lunch specials, authentic Greek food and catering too. For Steve and Nick, it's about family and legacy. It's about continuing to grow a business that their parents built from nothing and instilling the same work ethic and family values in their children that was instilled in them. When you choose to eat there, it's about supporting a true mom and pop establishment that's been here so long it's practically an Outer Banks institution. Every day that Stack 'em High opens their doors, they're proving that the American Dream exists.
And they're also making very, very good pancakes.
---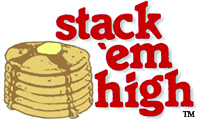 Stack 'em High
(252) 261-8221 • MP 4.5
3801 N. Croatan Highway, Kitty Hawk
stackemhigh.com