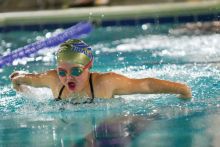 On the Outer Banks, life revolves around the water. Think about how much we rely on the ocean and sound for our favorite activities: boating, fishing, paddleboarding, surfing, playing on the beach, splashing around the sound, Jet skiing ... does the list ever end? A necessity for enjoying each of these activities – in fact, a necessity for simply living in this environment – is knowing how to swim. 
A new wave is washing over the area, and it isn't the kind from the ocean. Building water safety in kids is a primary concern for the local community and inspired the Outer Banks YMCA to work, literally, as a lifesaver. Their swim team, the Outer Banks YMCA Tidal Waves, gives children and teenagers a nurturing environment in which they not only practice swimming but also build endurance, hone technique, find their niche and discover a life-long love for the water and the sport. 
The YOBX Tidal Waves, as the team calls itself, began two years ago when the Y identified the need to increase the swimming skills of the local community's youth. This vision grew to include recreational and high level competitive sides. As both a YMCA team and a USA Club Swim Team, this powerhouse group now gives local and visiting youth a recreational activity that they can participate in as much as they wish.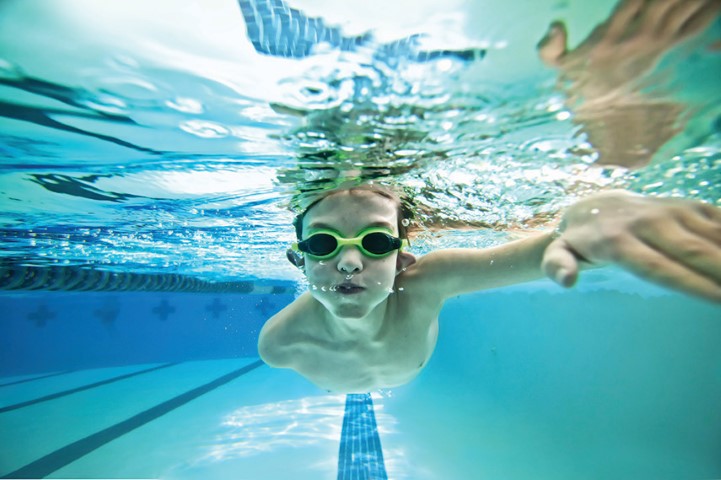 When the YMCA began YOBX Tidal Waves, their main goal was making swimming accessible to anyone interested in it. Ryan Henderson, Executive Director at the Outer Banks YMCA, imagined it reaching "kids who have a love for it, but it's not their primary sport, or touching recreational swimmers who have some interest (or maybe-interest) and encouraging them to come check it out and pursue a competitive side too."
The team, led by head coach Tia Green, Aquatic Coordinator for the Outer Banks YMCA, welcomes a spectrum of swimmers between the ages of 5 and 18 years old. Many of the young ones are only just discovering the world of hobbies and activities, and swimming is one they chose to sample. Participants involved in multiple sports use swim team as a cross-training method for their additional athletic endeavors. Older teens may also compete with First Flight and Manteo High School's swim team, but practicing with the YOBX Tidal Waves keeps them in shape during their off-season. 
Team members' reasons for swimming give the YOBX Tidal Waves a diverse edge. Some kids love how swim team increases their exposure to the water. It provides them with not just comfort, but confidence, whether that's in swimming or in themselves as capable people. Swim team has helped others discover a passion for the water, developing a desire to pursue competitive swimming at the collegiate level. With four different practice groups, there's a place for every ability and level of interest.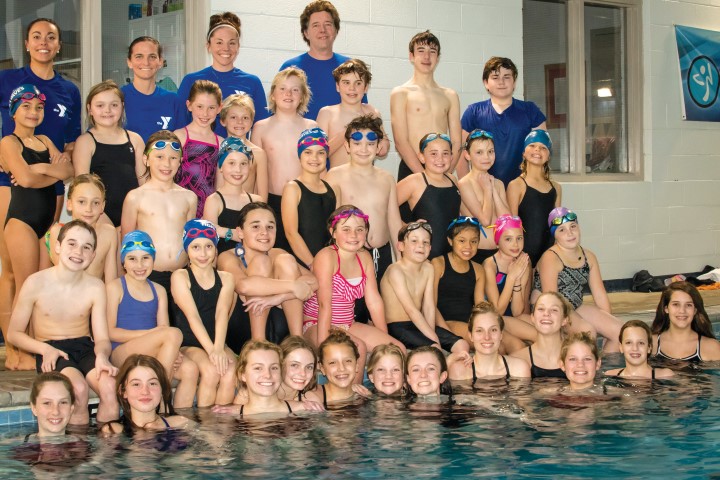 The team competes year round, and their main season lasts from September through April, with two meets per month. From May through August, however, there are fewer meets, and the swimmers can use the opportunity to explore other interests. The ability to be a member of one sports team and still participate in other extracurricular activities is not commonly available to many kids. But the flexibility of the training season speaks to the team's top priority: not just to win meets or develop the next Olympic medalist but to ultimately create stronger swimmers, increase water safety in the area and develop well-rounded young people. "We strive to develop swimmers in multiples ways both in and out of the pool," says Tia. 
For children and parents, the most valuable part of swim team is seeing demonstrated results for swimming savvy. Ryan's two sons started swimming with the team when it began two years ago. "For me, as a parent, I feel better knowing that they're stronger swimmers," he says. "It's given them, hopefully, a life-long love of swimming and being in the water, which is super important to where we live." 
Swim team parent Ben Gallop was happy when his daughter, Sarah Marshall, grew increasingly involved in swim team. As she developed endurance and improved stroke technique, the coaches' encouragement boosted her confidence – and her parents' comfort – to swim and play more in the ocean. Both swimmers and their parents reap benefits from the swim team. Sarah Marshall and her dad now enjoy sharing activities such as surfing, and Ben found that spending time at the pool inspired his own desire to practice and advance as a swimmer.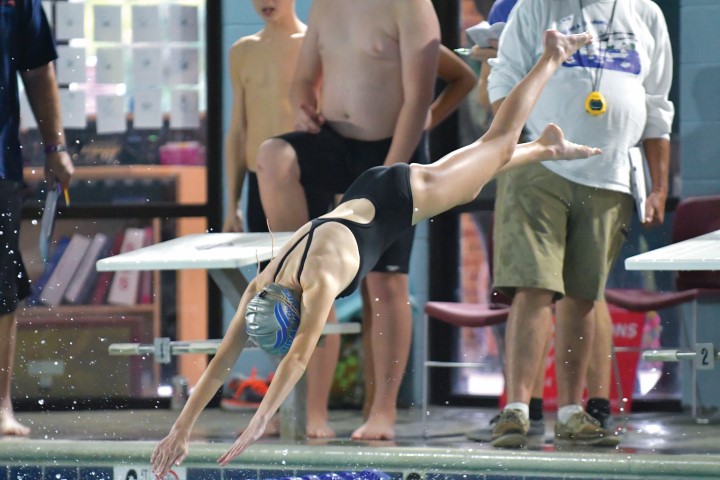 "Activities like swimming and running bring people together," says Ben. "Every age can do it. For those who like it, there's always some sort of community for it, no matter where you are." This holds true for swimmers living on or temporarily passing through the Outer Banks. As a USA Club-certified swim team, the YOBX Tidal Waves welcomes any USA Club swimmer. Young visitors to the Outer Banks can attend team practices, which helps them to meet peers and keep up their practice. The 2018 summer, in fact, brought about 25 visiting kids to swim team practices. 
This is only a fraction of the growing interest that the team is receiving in the area. "A testimony to the team has been word of mouth advertising," says Tia, noting that YOBX never formally advertised before now. The team's size increases with each year. Within a single week, Tia scheduled 15 try-outs for kids interested in joining. For context, that's almost 20% of the team's current size at 60 to 70 members. 
The YOBX Tidal Waves' Vision Statement best captures the team's inclusive, disciplined, competitive and welcoming nature: 
The Outer Banks YMCA Tidal Waves provides a place for young swimmers to be transformed as student athletes, accomplishing more than they thought possible. We strive to provide an environment that inspires young athletes to be the best they can be ... we will both demonstrate and teach skills of discipline, accountability and leaderships to be used in and out of the pool. Swimmers will be pushed to work hard and to approach everything with a positive attitude ... achieving excellence and success.
Through this type of mentality, the YOBX Tidal Waves is creating a group of young people who are stepping up – both to the starting block and within their Outer Banks community.
---

For information on membership and activities at the Outer Banks Family YMCA 
call (252) 449-8897
or visit ymcashr.org/outer-banks