This is a jewel of a little town. Hugged by water and touched by limitless sky, Manteo feels as open as what surrounds it. Locals say hello and smile a welcome to visitors. The town's kids can be watched joyously jumping off the bridge that leads to Festival Park in the summer heat. And every direction you look, there's an interesting shop, beckoning restaurant, creative art gallery, fun attraction . . . and such beautiful scenery. From one spot on the boardwalk that surrounds the waterfront town, you can see Roanoke Island Marshes Lighthouse, Elizabeth II, flags fluttering, sails catching breezes and vessels docked alongside each other, a playground with prancing kids, a gazebo perched over the water, attractive bed and breakfasts and inns and people happily taking in all the pleasure this town offers.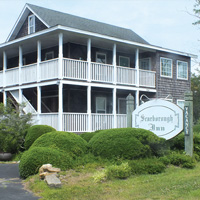 Stay in Outer Banks charm amidst island history.
Scarborough Inn
524 U.S. Highway 64
(252) 473-3979
scarboroughinnmanteo.com
---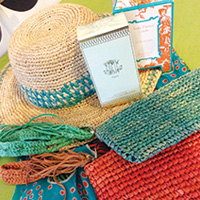 Elegantly eclectic treasures for you and your home.
Nest
In Magnolia Market Square,
across from Tranquil House Inn
(252) 473-5141
---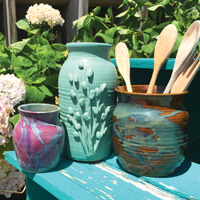 A working pottery studio.
Nancyware
402 Queen Elizabeth Avenue
(252) 473-9400
nancywareobx.com
---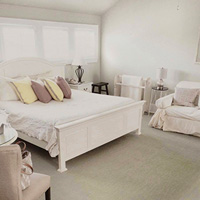 Breezy Porches, Southern Friendliness & Chantilly Comforts
The Tranquil House Inn
405 Queen Elizabeth Avenue
(252) 473-1404
tranquilhouseinn.com