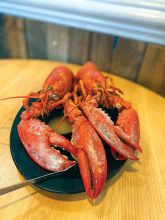 On the Outer Banks, we locals have a few values that we all agree on. From the laid-back beach lifestyle to fun-for-the-whole family entertainment to supporting local industries, we may not agree on everything, but these are the things we all get behind. The things that make the Outer Banks what it is. After experiencing Jimmy's Seafood Buffet, and talking with owner Liz Dowless, I realized that this restaurant is the perfect example of a local business that exemplifies all of those values.
Mom-and-Pop
As a born and raised Outer Banks local, there are a few things you are taught from a young age. One of those things is to always support your local mom-and-pop restaurants. Local over corporate is something extremely important to us locals. Most chain restaurants don't last long around here.

Jimmy's Seafood Buffet represents that localness well. When you think of buffets, you usually think of corporate chains with low-quality food that you can eat a lot of: most of the time predictable, Standard American Diet kind of food. Not on the Outer Banks. And not for Liz Dowless.

When Liz started Jimmy's she had a different idea in mind. She wanted to create an authentic experience with food that has that fresh, home-cooked, high-quality feel to it. 

"I wanted to make it something that I would want if I was going to a buffet. I don't think of it as a buffet, but as a lot of fresh, homemade items that people love, but they can eat as much as they would like. It's not your typical just throw it in the fryer and get it out there kind of place," says Liz.

Bringing Back Inspiration from Travels
Another thing we Outer Bankers have a mutual love for is travel. But, the thing is, we always take what we find in our travels and bring that inspiration back home to our little island. That's exactly what Liz does, bringing recipes back from her travels to all sorts of tropical islands like the Dominican Republic and incorporating them into the Jimmy's menu, such as  their ceviche and curry specials.

"Our theme is tropical so it's important to represent that, and I think it's important to get flavors from around the world so you're not just experiencing one type of food. At Jimmy's you're experiencing all types of flavors from around the world," Liz says.
Supporting the Local Fishing Industry
If there's one thing that we all believe in on our little sandbar, it's in supporting our local fisherman. Not only does it keep locals employed and supporting their families, but it also has a huge positive impact on our local economy. And besides that, who wants to come to the Outer Banks, where the fresh, local seafood abounds, to eat a defrosted frozen shrimp from Thailand. Eating the local seafood is a fun and delicious part of the whole Outer Banks experience.
Unfortunately, sometimes local fish can be hard to find at restaurants due to the temptation to keep costs down by buying cheaper fish from other countries. Not at Jimmy's. This is one of the values most important to Liz. They've been supporting the local fishing industry for years and are increasing their support even more for the 2021 summer season – making it their top priority to bring as much local seafood to the buffet as they can get.

In fact, they have a whole wall of local fish where everything is local – tuna, flounder, crab, rockfish, cobia, even soft-shells when they are in season. The options will vary depending on what's available that day.

And it's not just local, it's fresh! Early every morning Liz gets a call from the boat telling her what they brought in from the ocean that day. She then has until 11 a.m. to place her order, and then they bring it right to the restaurant. It doesn't get much fresher than that.
A Fun Experience for the Whole Family
When we go out to eat on the Outer Banks, we don't just want to eat, we want to have a good time! And we're not just talking about the grown-ups because when the kids have something fun to do, that means the parents can have a little fun of their own. After a long hot day of chasing kids around on the beach, a moment of the kids being occupied so parents can enjoy a (cough cough) ice-cold beverage (cough cough) is greatly appreciated. Liz has taken all of that into consideration.

Now, when most restaurants think of kids' entertainment, they think coloring menu, maybe a playground outside, but Liz decided to take it up a notch and bring in a whole petting zoo! That's right, we're talking ponies, alpacas, donkeys, horses, piggies, goats, sheep, cows, bunnies, ducks and chickens. That should give the kids plenty to do while you enjoy your adult drink out in their spacious backyard. There are dining tables back there too, so you can even dine there and have access to the full buffet while your kids run around and play. The petting zoo is every Wednesday night, which is also their crab night where they feature as many types of fresh crab as possible and even some lobster options as well.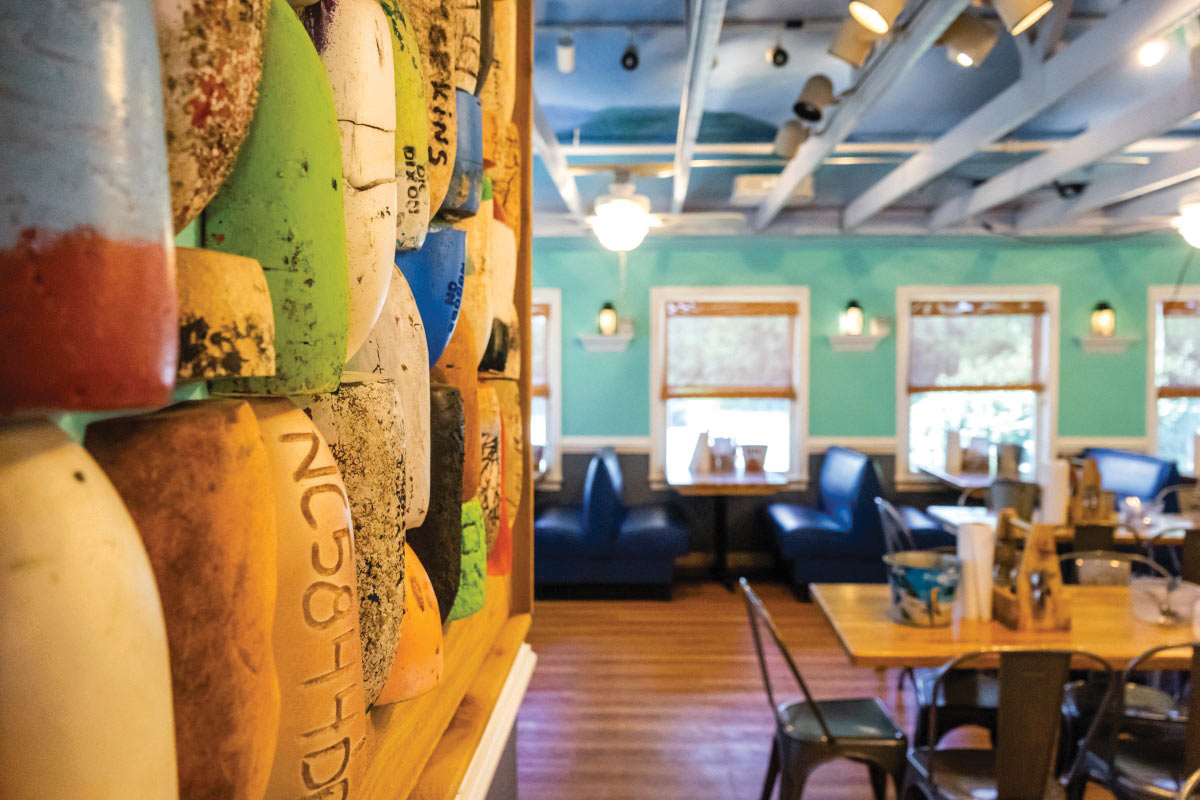 But the petting zoo isn't the only entertainment they have. They also feature regular live music (regular as in every night!), trivia, cornhole and all sorts of nightly themes.

When I ask Liz why she doesn't just throw a coloring menu on the table and call it a day, she answers, "There's only one vacation. I don't want Jimmy's to just be a restaurant. I want it to be a vacation destination, so when they go home they can't wait to come back. I want to make it a whole fun experience. I know what it's like going out with kids, trying to keep them entertained and happy, and it can be torture. This is fun, its more pleasurable; it's not torture."

It's like their logo says: "Great Food, Awesome Experience."

It's also worth noting that if you feel safer staying in this summer, you can bring the party to your place. Jimmy's offers pick-up and delivery.
Hardworking Resourcefulness of the Outer Banks
Jimmy's Seafood Buffet has been a successful business now for 22 years. That is no small feat, especially taking into consideration the adversity that Liz has faced over the years, especially at the beginning.

She and her husband bought the place with a couple of partners in 1999. In 2003 the Dowlesses bought the other partners out, fulfilling their long-time dream of being sole owners of a seafood buffet on the Outer Banks. That dream was suddenly taken when her husband died unexpectedly that same year. But, Liz soldiered on, not only as sole owner of the business, but also with three small children at home. Over the years she has pivoted and transformed the restaurant, adding and changing things to go with the times. Now, with her children older, it's a family affair with the kids joining in to help out when they can. This is another Outer Banks quality that Liz exhibits – that hardworking, resourcefulness that people possess on our island. Where there's a will, there's a way.

When I asked Liz to reflect back on the last 22 years she said this:

"It's good. It's a little overwhelming. It's hard to believe what it started as and where it is now. Sometimes I look back and it's like, wow, we're still here and still going and still evolving. We never realized that first year how different things would look 20 years down the road and how much things evolve."

I have a feeling there are lots more exciting things to expect from Jimmy's Seafood Buffet in the future. They may have been around for 22 years, but they're as committed and excited as if they're just getting started. Here's to 22 years of representing Outer Banks values, to good, fresh, local seafood and to showing people a really good time.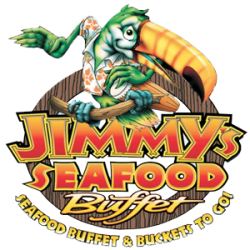 (252) 261-4973
jimmysobxbuffet.com
4117 N. Croatan Hwy | MP 3.5 | Kitty Hawk