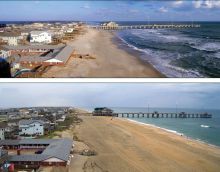 It's that time of year again! Tan lines are reappearing, days are longer, and no matter where you are on the Outer Banks, there's fun in the sun to be had with family and friends. 
The towns of Duck, Southern Shores, Kitty Hawk, Kill Devil Hills and the village of Buxton on Hatteras Island are excited to see the start of beach nourishment projects, some years in the making, finally getting under way!
Beach nourishment began in the Town of Duck on May 23 and is expected to be completed in mid to late July. The town of Southern Shores project is expecting nourishment to begin in late June and for it to be completed by early July. In Kitty Hawk, nourishment is expected to begin in early July and be completed by mid-September, and the Kill Devil Hills project will occur from early August to mid-September. On Hatteras Island, a beach nourishment project intended to protect the infrastructure of NC Highway 12 in Buxton will begin in mid-June and be completed by the end of September.
    
Some returning visitors and residents of the Outer Banks may be familiar with beach nourishment as the Town of Nags Head underwent a project during the summer of 2011. The beach nourishment process entails dredging sand from an offshore location then pumping it onto the beach where heavy equipment moves it into place, creating an extended shoreline and sand profile to protect the beach from erosion.
 

If you're worried about the construction negatively impacting your vacation, fear not! Start by checking out MoreBeachToLove.com. There you'll find lots of detailed information on the project including links to the town websites for updates on specific projects, video updates from Current TV, an extensive list of frequently asked questions and an interactive project map. The map will be frequently updated by employees of the towns and Dare County to reflect exactly which areas are currently under construction and which areas have a bunch of brand new sand to go play in. While you're on the website, be sure to sign up for email updates on the projects that interest you. 

And though the word "construction" might cause some trepidation, don't worry. The men and women on the construction crews are working 24/7 to ensure the beach nourishment is completed in a speedy manner. Construction zones will affect a relatively small section of beach at a time, about 1,000 feet to be precise, for a period of just three to six days. It should be noted that there may be multiple construction zones in each town at any given time. During that time some of the construction zone may be closed to beachgoers. After a completed portion of the beach opens, there might still be some sections of pipeline running parallel to shore. However, sand ramps over the pipes will be placed every 200 to 300 feet to ensure visitors and residents have access to the beach seaward of the pipeline. Visitors and residents can expect some noise from the project construction, mostly the required safety back up alarms of the trucks and bulldozers, and lights for working at night. There will also be volunteers from N.E.S.T. (Network for Endangered Sea Turtles) on site at night to make sure no nesting sea turtles are harmed during the process.

By the end of this summer season, our beaches will be transformed into wide, beautiful shorelines with room to spread out. For more information about the beach nourishment projects occurring in the towns of Duck, Kitty Hawk, Southern Shores, Kill Devil Hills and in Buxton on Hatteras Island, visit MoreBeachtoLove.com
---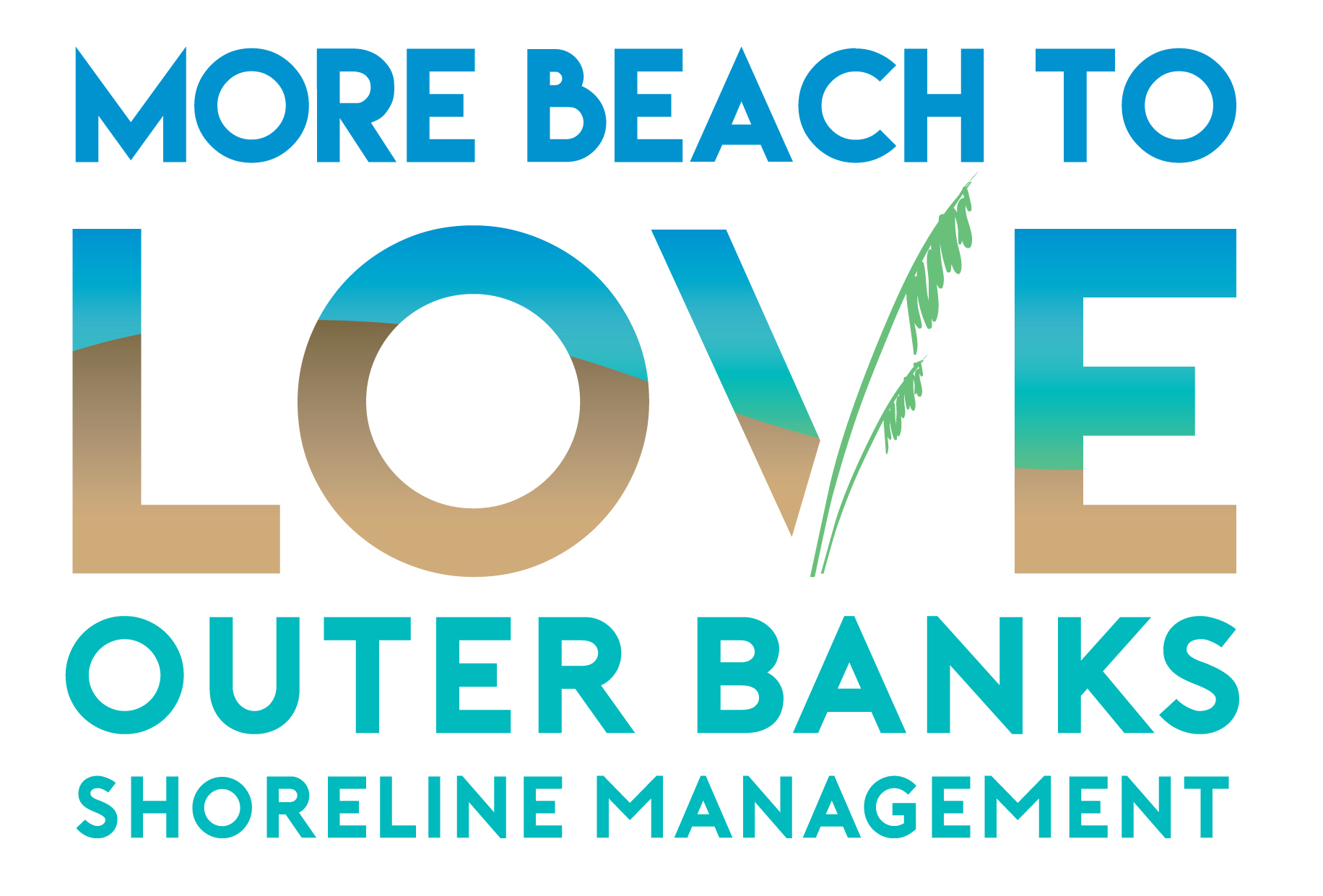 (252) 475-5000 | darenc.com/departments/public-relations/beach-nourishment
---